UPCOMING EVENTS
May
May 2 – Tuesday, 7:00 PM – General Meeting – @ Frogtown Community Center
May 7 & 8 – 10:00 AM – 6:00 PM Mother's Day Exhibit
May 14 & 15 – Introduction to Bonsai Workshops –
May 21 – Saturday 
     10-1pm– Bonsai Basics Class*
     2-5 pm –Bonsai Concepts Class*
May 21 – Saturday, 10:00 am – Garden Nursery Tour
May 24 – Board Meeting  (Zoom Meeting)
June
June 7 – Tuesday, 7:00 PM – General Meeting*  TBD
June – Auction: Spring Auction moved to July 9
June 11 – Saturday
10-1 pm– Bonsai Basics Class*
2-5 pm –Bonsai Concepts Class*
June 28 – Board Meeting  (Zoom Meeting)
July
July 5 – Tuesday, 7:00 PM – General Meeting*  TBD
July 9 – Saturday, 10am – Auction
July 9 & 10- Introduction to Bonsai Workshops
July 23 – Saturday
10-1 pm– Bonsai Basics Class*
2-5 pm –Bonsai Concepts Class*
July 26 – Board Meeting  (Zoom Meeting)
2022 calendar dates and locations are still being scheduled. Please check for changes prior to event.
You can also get live updates on our events page on Facebook >>
---
ANNOUNCEMENTS
GENERAL MEETING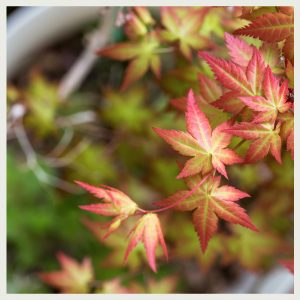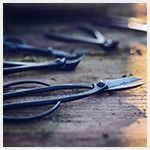 The club meets (virtually or in person) on the first Tuesday of each month (except January) for a presentation. 
When: Tuesday, May 3,  2022 – 7-9 PM
Topic: Displaying trees for exhibit
Time: 7-9 PM
Location: In person – Frogtown Community Center
Click for directions >>
Meeting on May 3rd will be at the Frogtown Community Center located at 230 Como Avenue in St Paul. For those not familiar with the location it is off the I94 Marion St exit going north past University Avenue on the west side before you would cross Como Avenue and Marion becomes Pennsylvania. The facility has parking but parking is limited so for those of you with nothing to carry or are not disabled, park as far away as possible. There is street parking. The meeting will be on ground floor through the entry into the large community room adjacent to the kitchen. There are restrooms across from the meeting room. The facility was constructed in 2019 so fully handicapped accessible.
St Paul recommends face masking but it is not required as of this date. Things change so possibly come prepared with a face mask in the event they are needed. We have the space from 6pm to 9pm. We cannot arrive before 6pm. We need to be in clean up mode at around 8:45pm. There should be sufficient tables for anybody that wants to vend. Please bring a table cover as this is a new facility with new tables. The space holds up to 80 people and the tables are rectangular.
The topic will be displaying trees for exhibit. Both people with exhibiting experience and those with no exhibiting experience are welcome to bring displays to illustrate display and discuss various aspects of bonsai display. This is in preparation for the Mother's day show at the Como Conservatory that happens the following Saturday and Sunday over Mother's day weekend. It has been two long years since we have been able to exhibit at Como over Mother's day so it should be a well attended event.
For those of you who do not plan to exhibit, the session is a learning experience on the elements of display and a time to finally get together with other members in 2022. We look forward to you attending.
There is a raffle to win bonsai prizes and snacks. You receive a free raffle ticket if you bring a tree to the meeting!
---
2022 MOTHER'S DAY EXHIBIT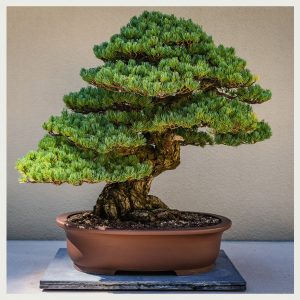 Take Mom to this annual tradition! Each year the Minnesota Bonsai Society displays some of their finest work at the Marjorie Mc Neely Conservatory at Como. Trained professionals will also be on-hand to answer any questions you may have about the art of Bonsai or how to become a member!
MBS Members – We also need your trees and you to volunteer to help make the weekend a success! Remember how fascinated you were when you first saw a bonsai tree at the state fair or Como? This is your opportunity to show your trees and inspire someone to take a class or even join the club.
---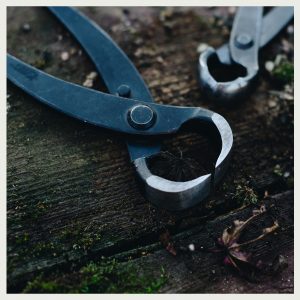 BONSAI BASICS & CONCEPTS
Bonsai Basics and Bonsai Concepts were created to allow you to begin your bonsai training with guided instruction and hands on assistance to be able to begin your bonsai education and improve the quality of your trees.
Each meeting begins with a classroom session followed by our helping you with your trees. All are welcome to come and learn, with or without trees.
Saturday, April 23 
     10-1pm– Bonsai Basics Class
      2-5 pm –Bonsai Concepts Class
Cost: Free for members! No signup required.
Instructors: Dale & Sue Krueger (dale.n.krueger@comcast.net)
Skill Level: Beginner, All Levels
Location: 12300 40th St N, Stillwater, MN 55082
April Topic: Welcome spring!? Here are the topics we will address at our classes this month. Please be sure to bring any materials you need for the task you want to accomplish(trees, pots, wire, tools etc.).
At Bonsai Basics, we will continue to repot trees as well as help you to begin to understand how and why you prune your tree to achieve the results you want. Please bring any tree that you feel needs repotting along with your soil, pots, tools and desire to learn to our next session on April 23rd, from 10am-1pm.
For our Bonsai Concepts class in the afternoon, from 2pm-5pm, we will also assist you with your repotting and pruning, but will dive deeper into understanding how you choose which point to cut at to get the exact development you need in a specific area . If time permits, we may also touch on additional seasonal work such as air-layering or grafting. Tools you can use to further your trees growth.
A reminder, we will be having our annual Mother's Day show, after a 2 year Covid layoff, on May 7 & 8, at the Majorie McNeeley Conservatory at Como Park. We would love to have you come and show off your tree to the public as well as volunteer to spend a couple of hours talking to the visitors as they walk through our display. They love to see that bonsai can be enjoyed at all levels of development and like to learn about the trees. Many off us began our bonsai journey at this event. Please contact me with any questions you may have.
See you there!
Dale & Sue
---
BEGINNER WORKSHOPS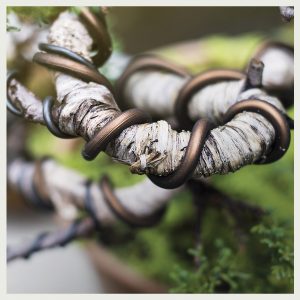 If you're new to bonsai, this beginner workshop is a great way to get started. Each participant will receive a pre-bonsai tree, a suitable pot with soil. Prior to your hands-on session, an educational online Zoom meeting will be held to help you prepare for the class.
Participants will also receive a 1 year MBS membership after registering purchasing the workshop.
MBS Members – Call for volunteers! We need members to assist at the workshops. Please contact David Weiss (mbsorg.vp2@gmail.com) if you are able to help at these events. 
Registration opened Feb 1, 2022
---
WEBSITE UPDATES – MEMBERSHIP & PAYMENT OPTIONS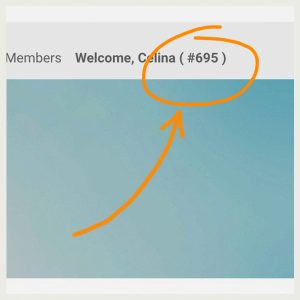 As a member of the Minnesota Bonsai society, you will receive a member number. You will need this number to sell at auctions and to confirm your membership for some events.
To find your member number – click login on the top right corner of the website. Once you are successfully logged in, it will display on the top right hand corner. See the orange circle on image in the top right. You can also request a badge at the in-person general meetings that includes your name and member number. Note: If you create a new user name and account, it will generate a new member number for you. So please don't create a new one if you already have an existing account. 


If you are having difficulty with accessing your membership or renewing please contact Celina (celina@minnesotabonsaisociety.org).
CLICK TO JOIN OR RENEW HERE >>
---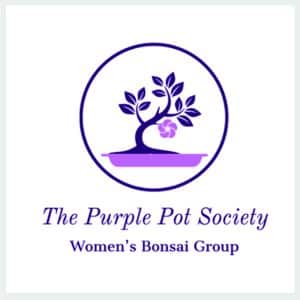 WOMEN'S BONSAI GROUP
There is a new women's bonsai group starting. See information below.
"The Purple Pot Society is open to bonsai practitioners of every gender and race. It is our mission to support, encourage, and inspire women to pursue bonsai.  We also want to advocate for the diversity and inclusion of all underrepresented groups within the bonsai community.
Mission: To support, encourage, and inspire female* bonsai artists and advocate for diversity and inclusion of all underrepresented groups within the bonsai community."
They also have a facebook group!
---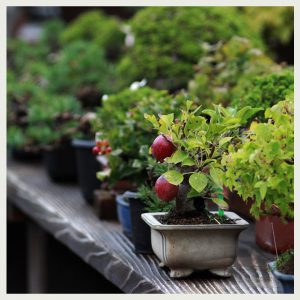 VOLUNTEERING / PROGRAMS CHAIR NEEDED 
As an alternative to a program's chair who shoulders all the responsibility of developing programs, MBS is seeking committee members to work together to create programs appropriate for all levels of bonsai experience from green entry level to advanced participants with show quality trees. The committee will most likely meet via zoom so participation is not limited to the twin city geographical area.
People new to bonsai are welcome for their perspectives on what would help them advance their skill base. If you wish to volunteer for this in 2022, email cherylsykora@aol.com. It will be a good way for the participants to get to know more professionals and have a say in program content.
We are always looking for volunteers, if you are interested to see what positions are available, or how you can help, please email Cheryl cherylsykora@aol.com
---
MINNESOTA BONSAI SOCIETY FACEBOOK GROUP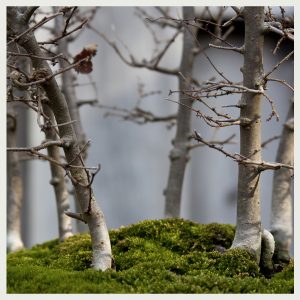 For those of you who are on Facebook*, we have started a new group in order to share ideas, pictures and ask and answer questions.
Just click this link Minnesota Bonsai Society Community Group and hit the "Join" button. As this group is just for MBS members, you will be asked if you are a member and will then be approved within a day.
*If you are not on Facebook for concerns about privacy, you have the option to create a new email address just for this purpose, and then make a profile using a nickname. Your profile picture can be a tree, your dog, or whatever you choose. You will be required to give them your birthdate which you have in common with millions of people, but you may block all information about yourself.
---
VOLUNTEER OPPORTUNITY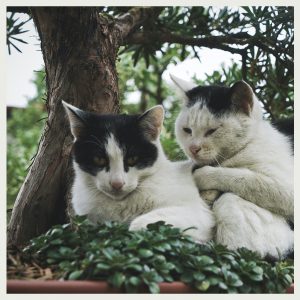 MBS Members – Anyone interested in bringing some trees to an event on May 8th (see below)? It happens to be on the same day as our Mother's Day exhibit so we can't participate as a group. But if you are willing to bring some trees to the event please let me know and I can give the contact information. We can also load you up with our 2022 MBS brochures to bring. This is a great way to get new members!
EVENT DETAILS:
Our StPaul Civic Symphony is playing a premier symphonic piece to celebrate our Nagasaki Japan Sister City relationship May 8, 1:00 pm at the Landmark Center downtown St.Paul.
We're inviting various Japanese cultural groups to join us in some way and want to especially invite the Bonsai Society to be present and or bring bonsai trees for display that day.
The piece is called 'Green Hope After Black Rain'. It's commissioned in honor of our relationship with Nagasaki and our 75th Anniversary. It's written by a St. Paul composer, Steve Heitzeg, and will be gifted to the Nagasaki Symphony.
We're recognizing the importance of the camphor trees in telling the story of life after the atomic bombs and want to have trees as part of our special concert.
We look forward to having your group be represented somehow and or having a bonsai display however you see fitting into the day.
EMAIL ME IF YOUR ARE INTERESTED! >>
---
CONVENTIONS, GARDENS & EXHIBITS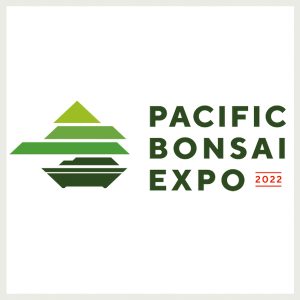 • MABA – Update on MABA being held in Milwaukee, it will be held  June 22-26, 2022 
• The Pacific Bonsai Expo will be Nov 12-13, 2022 in Oakland, CA.
The Pacific Bonsai Expo is a juried exhibition featuring 70 outstanding bonsai displays and a selection of the community's top vendors. Jurors Bjorn Bjorholm, Ryan Neil, and William N. Valavanis will select the trees. The exhibitors are the judges. Your trees are the stars.
Interested in other events and exhibits around the country?
Please see the link below.
SEE ALL EXHIBITS, GARDENS & SHOW   >>
---
FEATURED ARTICLES
President's Column October 2021 (Click to View)
Nursery Tour with Lionel Flood (Click to View)
Missed a General Meeting?  (Click to view past programs)
Most Recent Board Minutes (Click to View >>)
Visit with Suthin – Garden Tour (Click to View >>)
Getting ready for winter (Click for winter articles >>)
---
BECOME A MEMBER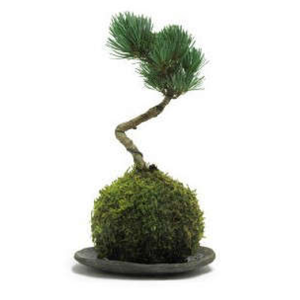 JOIN THE MINNESOTA BONSAI SOCIETY!
Memberships includes access to the MBS library, free bonsai basics and concepts classes, and meetings. Plus discounts to attend member only workshops and events. A one year membership for up to 2 members of a household is just $40.00. Join here >>
GIFT CERTIFICATES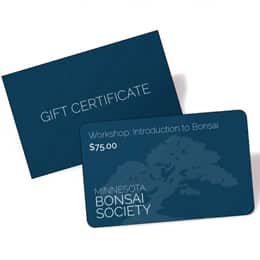 WORKSHOP OR MEMBERSHIP GIFT CARDS
MBS offers two gift card options – a $75 workshop gift card that includes a 1 year free membership or a $40 Membership gift card.
Purchase one here >>
MBS LIBRARY

THE SOCIETY HAS AN EXTENSIVE LIBARY OF BOOKS, DVDS AND MAGAZINES. Materials are available to check-out during the monthly general meetings. Be sure to check them out and take advantage of this membership benefit.
View Online Library Here >>
RESOURCES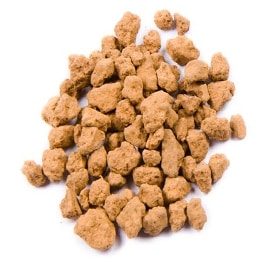 Looking for pots? Wire-cutters? Finding supplies in a store can be a challenge in Minnesota. Some supplies can be purchased at the auctions, general meetings and bonsai basics. MBS also does bulk orders of akadama, pumice and lava every couple of years. Watch the newsletter for updates. We have also compiled a list of online vendors you can purchase from. View List >>