UPCOMING EVENTS
September
Sept 10 – Saturday
     10-1 pm– Bonsai Basics Class*
     2-5 pm –Bonsai Concepts Class*
Sept 17 & 18 – Introduction to Bonsai Workshops
Sept 27 – Board Meeting  (Zoom Meeting)
October
October 1 – Saturday, 10am – Fall Auction
October 4- Tuesday, 7:00 PM – General Meeting * See below (In person and Zoom!)
October 15 & 16 – Fundamentals with Peter Tea (Level 2) SOLD OUT
October 22 – Saturday
     10-1 pm– Bonsai Basics Class*
     2-5 pm –Bonsai Concepts Class*
October 25 – Board Meeting  (Zoom Meeting)
2022 calendar dates and locations are still being scheduled. Please check for changes prior to event.
You can also get live updates on our events page on Facebook >>
---
FEATURED ARTICLES
State Fair 2022 Slide show (Click to View)
Jack Wilke Interview (Click to View)
Nursery Tour with Lionel Flood (Click to View)
Missed a General Meeting?  (Click to view past programs)
Most Recent Board Minutes (Click to View >>)
Visit with Suthin – Garden Tour (Click to View >>)
Getting ready for winter (Click for winter articles >>)
---
ANNOUNCEMENTS
GENERAL MEETING  
The club meets (virtually or in person) on the first Tuesday of each month (except January) for a presentation. 
Starting October 2022, in person events will typically held at:
Amherst H. Wilder Auditorium, Auditorium A
451 Lexington Pkwy N, St Paul, MN 55104  Click for Map >> 
OCT GENERAL MEETING – In person and Zoom!
The
October
General meeting topic will be an interview with Jack Wikle. Dave Weiss conducted an interview with the bonsai icon, Jack Wikle, this past year during his vacation to Michigan. Jack Wikle celebrated his 90th birthday in 2022. Jack is known as a pioneer in growing trees indoors under artificial lights and contributed to the American Bonsai Society in the past acting as an editor for articles and mentoring others such as Dave DeGroot encouraging them to write resource information. His home in Ann Arbor, Michigan has similar constraints to bonsai tree development as does MN and WI. Dave's conversation with Jack Wikle should provide an informative evolution of a practice that is very useful to us in the northern Midwest.
Remember the meeting will be held at the Wilder Center, our new more permanent meeting place, which is off University avenue at Lexington avenue in St Paul.
When: Tuesday, October 4, 2022 – 7-9 PM
Time: 7-9 PM
Location: Amherst H. Wilder Auditorium, Auditorium A 451 Lexington Pkwy N, St Paul, MN 55104  Click for Map >>
Zoom Information:
https://us06web.zoom.us/j/87126283713?pwd=dElzZDFoK0J3dkZGVXp3aDhBT0pOZz09
Meeting ID: 871 2628 3713
Passcode: 806928
There is a raffle to win bonsai prizes. You receive a free raffle ticket if you bring a tree to the meeting!
---
AUCTION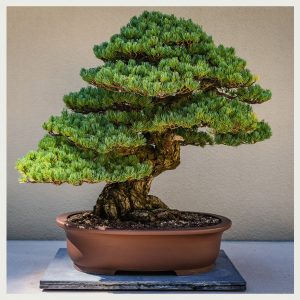 Each year MBS sponsors a Spring and Fall Auction. This is a fun and exciting event where members can buy or sell trees, pots and other bonsai-related materials during the live or silent auction. It's one of the best ways to obtain new material for your collection, or make room on your benches. A percentage of the sale is retained by the society to help fund other events.
When:
Next auction is October 1, 2022!
Time: 10am – 2pm (Open to the Public)
9am – Seller Check-in only (Must be a member to sell)*
10am – Public viewing starts
11am – Bidding starts
Where: Washington County State Fair Grounds, 12300 40th St N, Stillwater, MN 55082
*A current MBS membership is a requirement for selling at the auction. If your membership is not current as of the auction date and you choose to sell items, your proceeds will be held by the club until you rectify your membership status.
---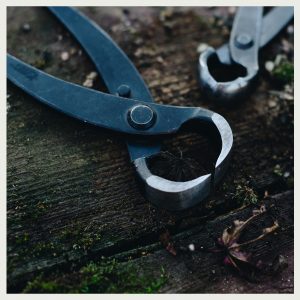 BONSAI BASICS & CONCEPTS
Bonsai Basics and Concepts will be held on Saturday, September 10. Late growing season work is on our agenda as well as early preparation for fall, which is an excellent time to wire and design conifers. Everyone is welcome regardless of your experience level.
Basics (Beginner) is held from 10am to 1pm and Concepts is from 2pm to 5pm at the Washington County Fairgrounds.
Bonsai Basics and Bonsai Concepts were created to allow you to begin your bonsai training with guided instruction and hands on assistance to be able to begin your bonsai education and improve the quality of your trees.
Each meeting begins with a classroom session followed by our helping you with your trees. All are welcome to come and learn, with or without trees.
Cost: Free for members! No signup required.
Instructors: Dale & Sue Krueger (dale.n.krueger@comcast.net)
Skill Level: Beginner, All Levels
Location: 12300 40th St N, Stillwater, MN 55082
Please contact me with any questions you may have.
See you there!
Dale & Sue
---
STAY INFORMED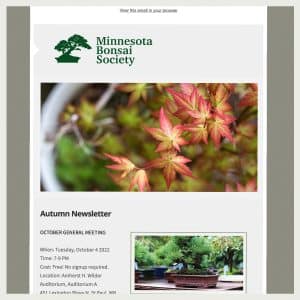 An email version of this newsletter is sent periodically for reminders. 
If you do not see the emails, check your "junk mail" folder or "spam" folder. We make every effort to ensure that these emails are delivered. If you do not see the email in your inbox, please check your junk mail folder and add us to your white List or Safe Sender List.
You are automatically added to the email list as a member, if you wish to unsubscribe, you can click "unsubscribe" at the bottom of the newsletter.
If you want to be added to the list, please email administrator@minnesotabonsaisociety.org. 
You can also follow us on Facebook for any last minute cancellations due to weather or venue changes. 
---
ANNUAL STATE FAIR EXHIBIT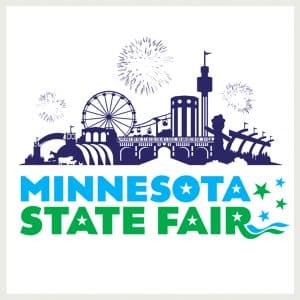 Stay tuned for 2023 updates!
Come view our largest bonsai show at the Minnesota State Fair, where we exhibit on the Friday and Saturday of Labor Day weekend. Exhibit is free with your State Fair admission.
Bringing a tree to exhibit? See details below.
2023 Visting Judge: Andrew Robson
2023 Judge's choice: TBD
---
WEBSITE UPDATES – MEMBERSHIP & PAYMENT OPTIONS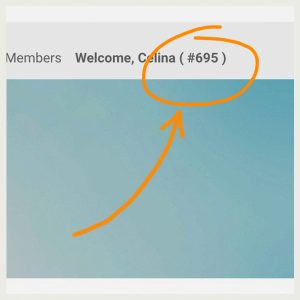 As a member of the Minnesota Bonsai society, you will receive a member number. You will need this number to sell at auctions and to confirm your membership for some events.
To find your member number – click login on the top right corner of the website. Once you are successfully logged in, it will display on the top right hand corner. See the orange circle on image in the top right. You can also request a badge at the in-person general meetings that includes your name and member number. Note: If you create a new user name and account, it will generate a new member number for you. So please don't create a new one if you already have an existing account. 
If you are having difficulty with accessing your membership or renewing please contact Celina (celina@minnesotabonsaisociety.org).
CLICK TO JOIN OR RENEW HERE >>
---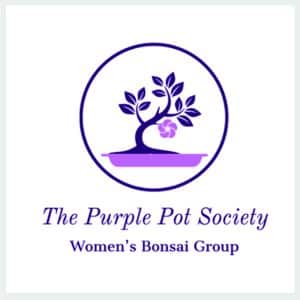 WOMEN'S BONSAI GROUP
There is a new women's bonsai group starting. See information below.
"The Purple Pot Society is open to bonsai practitioners of every gender and race. It is our mission to support, encourage, and inspire women to pursue bonsai.  We also want to advocate for the diversity and inclusion of all underrepresented groups within the bonsai community.
Mission: To support, encourage, and inspire female* bonsai artists and advocate for diversity and inclusion of all underrepresented groups within the bonsai community."
They also have a facebook group!
---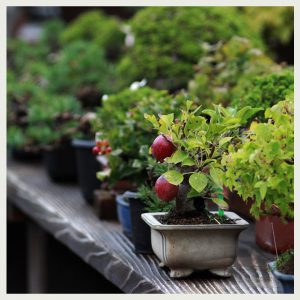 VOLUNTEERING / PROGRAMS CHAIR NEEDED 
As an alternative to a program's chair who shoulders all the responsibility of developing programs, MBS is seeking committee members to work together to create programs appropriate for all levels of bonsai experience from green entry level to advanced participants with show quality trees. The committee will most likely meet via zoom so participation is not limited to the twin city geographical area.
People new to bonsai are welcome for their perspectives on what would help them advance their skill base. If you wish to volunteer for this in 2022 or 2023, email cherylsykora@aol.com. It will be a good way for the participants to get to know more professionals and have a say in program content.
We are always looking for volunteers, if you are interested to see what positions are available, or how you can help, please email Cheryl cherylsykora@aol.com
---
MINNESOTA BONSAI SOCIETY FACEBOOK GROUP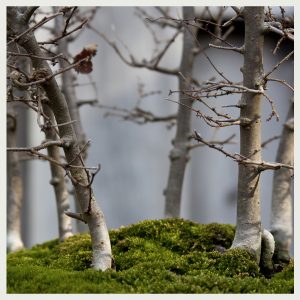 For those of you who are on Facebook*, we have started a new group in order to share ideas, pictures and ask and answer questions.
Just click this link Minnesota Bonsai Society Community Group and hit the "Join" button. As this group is just for MBS members, you will be asked if you are a member and will then be approved within a day.
*If you are not on Facebook for concerns about privacy, you have the option to create a new email address just for this purpose, and then make a profile using a nickname. Your profile picture can be a tree, your dog, or whatever you choose. You will be required to give them your birthdate which you have in common with millions of people, but you may block all information about yourself.
---
CONVENTIONS, GARDENS & EXHIBITS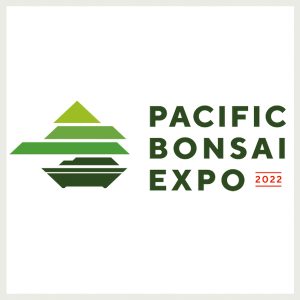 • MABA – Update on MABA being held in Milwaukee, it will be held  June 22-26, 2022 
• The Pacific Bonsai Expo will be Nov 12-13, 2022 in Oakland, CA.
The Pacific Bonsai Expo is a juried exhibition featuring 70 outstanding bonsai displays and a selection of the community's top vendors. Jurors Bjorn Bjorholm, Ryan Neil, and William N. Valavanis will select the trees. The exhibitors are the judges. Your trees are the stars.
Interested in other events and exhibits around the country?
Please see the link below.
SEE ALL EXHIBITS, GARDENS & SHOW   >>
---
BECOME A MEMBER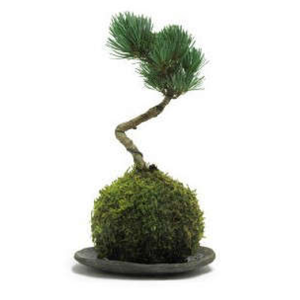 JOIN THE MINNESOTA BONSAI SOCIETY!
Memberships includes access to the MBS library, free bonsai basics and concepts classes, and meetings. Plus discounts to attend member only workshops and events. A one year membership for up to 2 members of a household is just $40.00. Join here >>
GIFT CERTIFICATES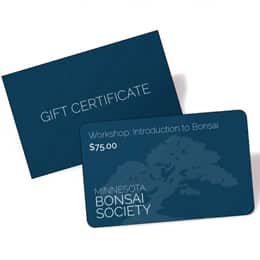 WORKSHOP OR MEMBERSHIP GIFT CARDS
MBS offers two gift card options – a $75 workshop gift card that includes a 1 year free membership or a $40 Membership gift card.
Purchase one here >>
FACEBOOK GROUP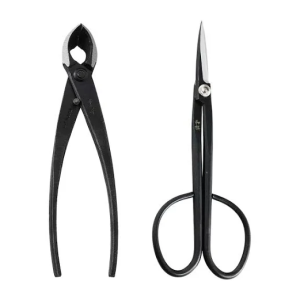 HAVE BONSAI QUESTIONS?
Please join our member only Facebook group. This group is intended to foster information exchange and community for members of the Minnesota Bonsai Society. All are invited to post pictures of their bonsai and bonsai-related items, questions and answers to questions. Click to Join group here >>
RESOURCES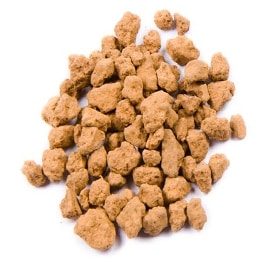 Looking for pots? Wire-cutters? Finding supplies in a store can be a challenge in Minnesota. Some supplies can be purchased at the auctions, general meetings and bonsai basics. MBS also does bulk orders of akadama, pumice and lava every couple of years. Watch the newsletter for updates. We have also compiled a list of online vendors you can purchase from. View List >>