UPCOMING EVENTS
March
March 7 – Tuesday, 7:00 PM (in-person & Zoom)- General Meeting*  
March 18 – Saturday
10-1 pm– Bonsai Basics Class*
2-5 pm –Bonsai Concepts Class*
March 28 – Board Meeting  (Zoom Meeting)
April
April 1 – 2 – Fundamentals with Peter Tea (Level 4) 
April 4 – Tuesday, 7:00 PM – General Meeting* @ Eagan Community Center
April 22 – Saturday, 12-4 pm– Bonsai Basics/Concepts Class*
April 25 – Board Meeting  (Zoom Meeting)
April 29 & 30 – Introduction to Bonsai Workshops –
May
May 2 – Tuesday, 7:00 PM – General Meeting
May 6 – Saturday, 12-4 pm– Bonsai Basics/Concepts Class*
May 13 & 14 – 10:00 AM – 6:00 PM Mother's Day Exhibit
May 20 – Saturday, 10:00 am – Garden Nursery Tour
May 23 – Board Meeting  (Zoom Meeting)
Please check for changes prior to event.
You can also get live updates on our events page on Facebook >>
---
FEATURED ARTICLES
Repotting a Black Pine (Click to read >>)
Repotting tips (Click to read >>)
Potting with Ryan Neil (Click to read >>)
History of exhibiting at the State Fair (Click to read article)
State Fair 2022 Slide show (Click to view)
Meet the 2023 Board and Chairpersons (Click to view) 
Jack Wilke Interview (Click to view)
Nursery Tour with Lionel Flood (Click to view)
Missed a General Meeting?  (Click to view past programs)
Most Recent Board Minutes (Click to view >>)
Visit with Suthin – Garden Tour (Click to view >>)
---
ANNOUNCEMENTS
SOIL PREORDER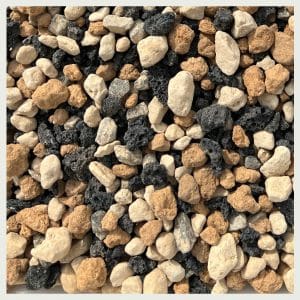 Soils are ready to pre-order! Stock up now since it might be a few years until another order is made.
Akadama- we can get up to 120 18-liter bags on a pallet. The price including all shipping charges is $42.00 per bag.
Black Lava- 1 cubic foot bag, about 45 pounds, 70 bags per pallet. The price is $16.00 per bag.
Pumice- 1 cubic foot bag, about 45 pounds, 36 bags per pallet. The price is $35.50 per bag.  
---
GENERAL MEETING 
The club meets on the first Tuesday of each month (except January) for a presentation. Starting October 2022, in person events will be held at: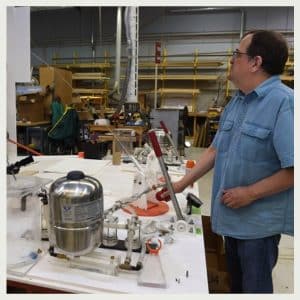 Amherst H. Wilder Auditorium, Auditorium A
451 Lexington Pkwy N, St Paul, MN 55104  Click for map >> 
Due to a conflict at the Wilder location April and June of 2023, meeting will be at:
Eagan Community Center
February 2023 Meeting
Where: Wilder Center & Zoom (Click for Zoom link)
When: Tuesday, February 7, 7pm
Topic: Members of the Minnesota Bonsai Society will be presenting their experiences while travelling to and attending the Pacific Bonsai Expo (PBE) in November. Be inspired!
March 2023 Meeting:
Where: Wilder Center & Zoom (Click for Zoom link)
When: Tuesday, February 7, 7pm
Topic: Thomas Loddengaard will be presenting on photographing Bonsai. His vocation has included building exhibits for the Minnesota Science Museum and  production scenery and props for studios and shops that were used in TV commercials, trade shows, and other venues. He has expertise in photography, and will be demonstrating how to take better bonsai photographs. Lighting, depth-of-field and backgrounds are a few of the topics to be covered.
---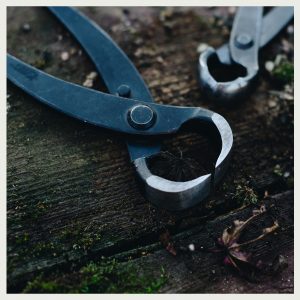 BONSAI BASICS & CONCEPTS
Despite the snow, we, and our trees, are ready to move on into spring.
The next couple of months are generally the best times to repot most of our trees, so we will get started this Saturday, March 18, from noon to 4. We will first talk about why to repot and the soil we use as well as spend some time touching on what other work that we can do right now on our trees. If you have a tree that you would like some help with, potting or otherwise, please bring it along with any other supplies you have. For repotting, bring the tree, the container you want to use, your tools, soil, screen material and wire. If you do not have all these items, bring what you have, and we will help you out as best we can. There will be some soil available for purchase, so bring some cash,($13.00 or $15.00 per 1 gallon bag).
There are a couple of repotting articles on our website; one with tips from Dave DeGroot and one showing the repotting of a Japanese Black Pine for some visual reference. (in featured article links above) We encourage all our members to come bring their trees or just help the less experienced. I am usually there about 30 minutes before and will be setting up. Feel free to contact me with specific questions.
Each meeting begins with a classroom session followed by our helping you with your trees. All are welcome to come and learn, with or without trees.
Cost: Free for members! No signup required.
When: Noon-4pm (See dates in link below)
Instructors: Dale & Sue Krueger (dale.n.krueger[at]comcast.net)
Skill Level: Beginner, All Levels
Location: 12300 40th St N, Stillwater, MN 55082
Please contact me with any questions you may have.
---
CONVENTIONS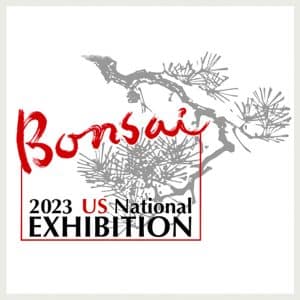 The Rocky Mountain Bonsai Society (RMBS) in coordination with the American Bonsai Society (ABS) and Denver Botanic Gardens invites you and the whole family to attend the 2023 ABS Learning Seminars held in Denver, CO. See link below
https://www.rmbonsai.org/absdenver2023
Where: Denver
When: June 8-11, 2023
Cost: Please go to website for workshops and admission
The 2023 8th National Show will also be held September 9-10
Where: Rochester, NY
When: Sept 9-10, 2023
Cost: Please go to website for workshops and admission
SEE MORE EVENTS AROUND THE COUNTRY >>
---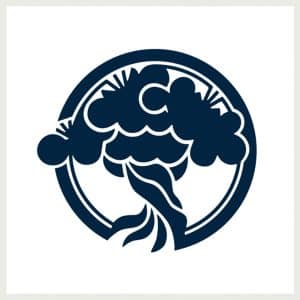 INTERNSHIPS
The U.S National Arboretum is offering a unique opportunity for an individual to receive advanced bonsai training at the National Bonsai & Penjing Museum located in Washington DC. The purpose of this national apprenticeship program is to prepare aspiring horticulturists with the knowledge needed for a career in bonsai collection management.
The successful applicant will be involved in the day-to-day care of a storied collection of historic bonsai, some of them in training for hundreds of years; and will receive one-on-one instruction from bonsai museum staff to develop skill in the styling and maintenance of bonsai.
This training opportunity is from March through the end of November each year. The position has a 40-hour work week of five days per week and does require weekend work.
---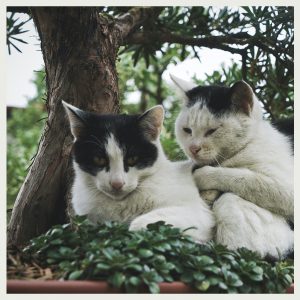 MENTORSHIP PROGRAM
Are you a newcomer to the world of Bonsai? Or have you been at it a while and are looking to learn more? We have great resources for you, including the Society Website, the Facebook page, and the Basics and Bonsai Concepts classes.
If you feel you would benefit from additional assistance in helping you nurture and grow your trees, please consider joining the MBS Mentorship Program.
Under this program, you will be assigned to a Bonsai Society Mentor based on your location in the Twin Cities, and will work with a Mentor along with other folks like you interested in learning more about how to best manage your bonsai trees.
If interested, please contact Bryan Evarts at MBSMentorProgram[at]gmail.com. 
---
WEBSITE UPDATES – MEMBERSHIP & PAYMENT OPTIONS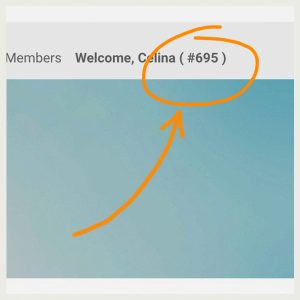 As a member of the Minnesota Bonsai society, you will receive a member number. You will need this number to sell at auctions and to confirm your membership for some events.
To find your member number – click login on the top right corner of the website. Once you are successfully logged in, it will display on the top right hand corner. See the orange circle on image in the top right. You can also request a badge at the in-person general meetings that includes your name and member number. Note: If you create a new user name and account, it will generate a new member number for you. So please don't create a new one if you already have an existing account. 
If you are having difficulty with accessing your membership or renewing please contact Celina (celina[at]minnesotabonsaisociety.org).
CLICK TO JOIN OR RENEW HERE >>
---
STAY INFORMED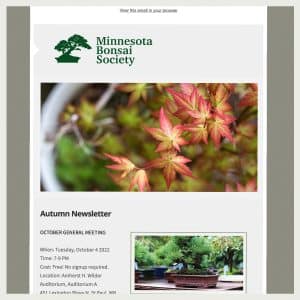 An email version of this newsletter is sent periodically for reminders. 
If you do not see the emails, check your "junk mail" folder or "spam" folder. We make every effort to ensure that these emails are delivered. If you do not see the email in your inbox, please check your junk mail folder and add us to your white List or Safe Sender List.
You are automatically added to the email list as a member, if you wish to unsubscribe, you can click "unsubscribe" at the bottom of the newsletter.
If you want to be added to the list, please email administrator@minnesotabonsaisociety.org. 
You can also follow us on Facebook for any last minute cancellations due to weather or venue changes. 
---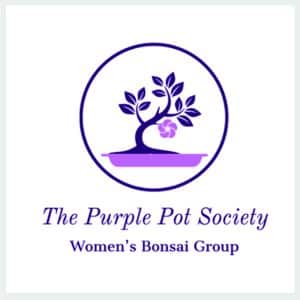 WOMEN'S BONSAI GROUP
There is a new women's bonsai group starting. See information below.
"The Purple Pot Society is open to bonsai practitioners of every gender and race. It is our mission to support, encourage, and inspire women to pursue bonsai.  We also want to advocate for the diversity and inclusion of all underrepresented groups within the bonsai community.
Mission: To support, encourage, and inspire female* bonsai artists and advocate for diversity and inclusion of all underrepresented groups within the bonsai community."
They also have a facebook group!
---
MINNESOTA BONSAI SOCIETY FACEBOOK GROUP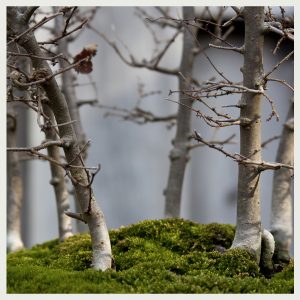 For those of you who are on Facebook*, we have started a new group in order to share ideas, pictures and ask and answer questions.
Just click this link Minnesota Bonsai Society Community Group and hit the "Join" button. As this group is just for MBS members, you will be asked if you are a member and will then be approved within a day.
*If you are not on Facebook for concerns about privacy, you have the option to create a new email address just for this purpose, and then make a profile using a nickname. Your profile picture can be a tree, your dog, or whatever you choose. You will be required to give them your birthdate which you have in common with millions of people, but you may block all information about yourself.
---
AUCTION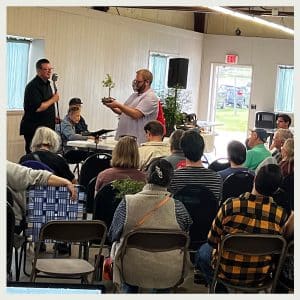 Next auction will be in June 24, 2023. 
Each year MBS sponsors a Spring and Fall Auction. This is a fun and exciting event where members can buy or sell trees, pots and other bonsai-related materials during the live or silent auction. It's one of the best ways to obtain new material for your collection, or make room on your benches. A percentage of the sale is retained by the society to help fund other events.
When:
Time: 10am – 2pm (Open to the Public)
9am – Seller Check-in only (Must be a member to sell)*
10am – Public viewing starts
11am – Bidding starts
Where: Washington County State Fair Grounds, 12300 40th St N, Stillwater, MN 55082
*A current MBS membership is a requirement for selling at the auction. If your membership is not current as of the auction date and you choose to sell items, your proceeds will be held by the club until you rectify your membership status.
---
STATE FAIR EXHIBIT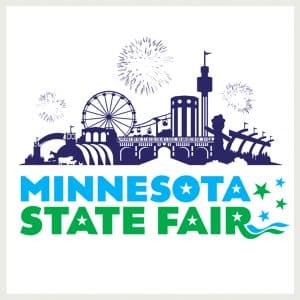 Come view our largest bonsai show at the Minnesota State Fair, where we exhibit on the Friday and Saturday of Labor Day weekend. Exhibit is free with your State Fair admission.
Bringing a tree to exhibit? See details below.
2023 Visting Judge: Andrew Robson

MBS continues on with the exhibit approaching 50 years of participation with a focus on tree species common to our members and acknowledgement of the younger members in our club which actively participate in the state fair in many ways:
The tree species being show cased in 2023 are:
Fruiting Trees – any tree that bears fruit. This covers a wide spectrum of types including tropicals like figs; temperate weather trees like cherries and plum species; junipers that bear berries and Mediterranean species like silverberry or olives. Anything that produces a fruit in nature (not necessarily for you) is eligible for this category. No cone bearing trees please.
Ponderosa Pine – one of the more popular pine species in Minnesota and Wisconsin because of its native ability to take the harsh winters even being wintered outdoors.
New Category for Young People in Bonsai – We are also including a new category for young people wishing to show their work. The category is limited to those under 20 years of age. These will be judged separately and a "young bonsai enthusiast" award presented to whomever is deemed worthy by our 2023 judge, Andrew Robson.
---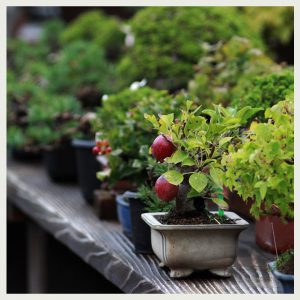 VOLUNTEERING 
Call for volunteers!
People new to bonsai are welcome for their perspectives on what would help them advance their skill base. If you wish to volunteer for this in 2023, email administrator@minnesotabonsaisociety.org.
It will be a good way for the participants to get to know more professionals and have a say in program content.
We are always looking for volunteers, if you are interested to see what positions are available, or how you can help, please email administrator@minnesotabonsaisociety.org.
---
BECOME A MEMBER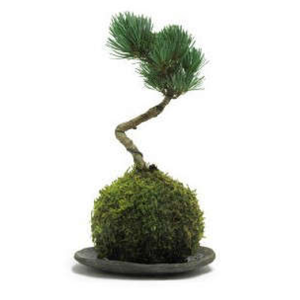 JOIN THE MINNESOTA BONSAI SOCIETY!
Memberships includes access to the MBS library, free bonsai basics and concepts classes, and meetings. Plus discounts to attend member only workshops and events. A one year membership for up to 2 members of a household is just $40.00. Join here >>
GIFT CERTIFICATES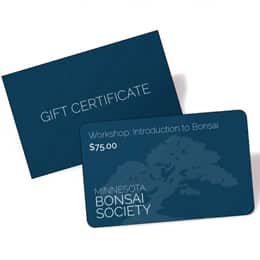 WORKSHOP OR MEMBERSHIP GIFT CARDS
MBS offers two gift card options – a $75 workshop gift card that includes a 1 year free membership or a $40 Membership gift card.
Purchase one here >>
FACEBOOK GROUP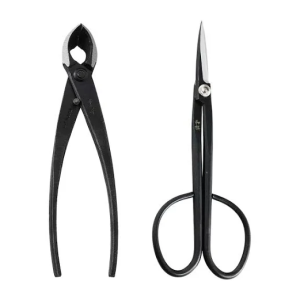 HAVE BONSAI QUESTIONS?
Please join our member only Facebook group. This group is intended to foster information exchange and community for members of the Minnesota Bonsai Society. All are invited to post pictures of their bonsai and bonsai-related items, questions and answers to questions. Click to Join group here >>
RESOURCES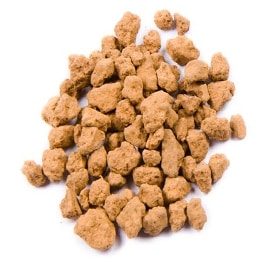 Looking for pots? Wire-cutters? Finding supplies in a store can be a challenge in Minnesota. Some supplies can be purchased at the auctions, general meetings and bonsai basics. MBS also does bulk orders of akadama, pumice and lava every couple of years. Watch the newsletter for updates. We have also compiled a list of online vendors you can purchase from. View List >>