ANNOUNCEMENTS
President's Column: February is going out like a lion. We're supposed to use that metaphor for March though, right? We are at, or almost at, three feet of snow in (Read More…)
Constitution & Bylaws Update: In 2018, the Minnesota Bonsai Society (MBS) Board decided to update the MBS Constitution and Bylaws. As a result, version 1-1-2019 of the MBS Constitution and Bylaws was drafted for your review. The Board voted in December 2018 to present this version to the Society's membership for review and a vote in 2019.
The MBS Constitution and Bylaws version 1-1-2019 will be discussed at the March and April general membership meetings. Comments to the proposed updates can be made by email, or at the general membership meeting or at a Board meeting. The comment period will end on April 15th. The Board will review all comments at the April 2019 Board meeting, make revisions if necessary and prepare for a vote by the membership. The final version of the updated Constitution and Bylaws will be posted on the MBS website. Click here to view the draft for review >> (you must be logged in as a member to view)
New Space Needed: The MBS Board has a special request to you all. Please help us find a new home to continue the great year we have planned! Looking for recommendations for venues where they would have space to host the General Meeting, tables, chairs, space so we can store/secure our library and adequate parking. Bonus would be access to internet! As many eyes on this as possible would be great so we can find the best venue possible. Appreciate any suggestions you may have. Please email us at: Administrator@MinnesotaBonsaiSociety.org Thank you so much for helping us out with the opportunity we have scheduling the new space for the General Meeting! Looking forward to hearing from you all!
---
MEMBER MEETINGS & CLASSES
General Meetings
March 5 @ 7pm – We will be discussing the upcoming year, new meeting format, bonsai contents and the MBS Constitution. The March General meting will be at the regular location. (Hamline Church United Methodist) (Click for directions >>)
April 2 & May 7 General meeting – Please note that the General Meeting will be held in the Fellowship Hall room at the Gloria DEI church for the April and May meeting only. This Gloria DEI church is located 3 miles south of the Hamline Church on Snelling.
Gloria DEI (Click for directions >>)
Room: Fellowship Hall
700 Snelling Avenue South
Saint Paul, Minnesota 55116
Cost: Free for Members! (No signup needed)
Skill Level: Beginner, All Levels
Bonsai Basics Class: The 2019 class schedule is now available online. These classes are a perfect way for new members with less experience to learn the basics of bonsai and work on their trees. Each class covers different topics from potting and wiring to wintering your trees. Come and join the fun and learn bonsai. Attendance is voluntary and free for members; pick and choose the classes of interest to you, no sign-up required. Please contact Van Jensen with any questions. (Read More…)
Cost: Free for Members! (No signup needed)
Skill Level: Beginner, All Levels
NEW Bonsai Concepts Class: This class for all skill levels will be held on Thursdays and Saturdays throughout the year (Calendar) and will dive deeper into specific topics to further develop your skills as a bonsai artist. You will benefit from the ability to study a topic in-depth and have a chance to work on your trees in a group setting. The April concepts class will be held on Saturday April 13 at the Washington State Fair Grounds  (Read More…) 
Cost: Free for Members! (No signup needed)
Skill Level: Beginner, All Levels
---
CALENDAR OF EVENTS
For Members: (Click to View)
President's Column February 2019
NEW! MBS Online book and DVD library
NEW! – MBS Classified Section
Bonsai Resources (Wire, tools, etc…)
Board Minutes – December 2018
MBS Store at Land's End
Featured Articles:
President's Column January 2019
President's Column February 2019
Bonsai Cold Frames and winter storage – Slide Show
Beginner's Basics – Creating a Bonsai for the First Time
2018 Member Tour & Picnic Slide Show
MBS CLASSIFIEDS

NEW! CHECK OUT OUR NEW CLASSIFIEDS SECTION
Looking for help with watering during a vacation? Looking for bonsai trees, stands, pots, stones or other bonsai-related items? Have a service to advertise or want to form a study group? Post a classified Ad.
Post a classified ad here >>
VOLUNTEERING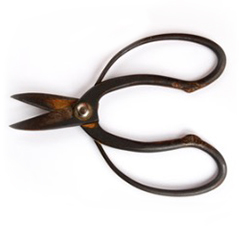 SIGN-UP TO VOLUNTEER
MBS is a volunteer organization, and member participation is what has made us one of the biggest and best clubs in the country. Sign-up for an event today >>
MBS BOOK & DVD LIBRARY

THE SOCIETY HAS AN EXTENSIVE LIBARY OF BOOKS, DVDS AND MAGAZINES.
Materials are available to check-out during the monthly general membership meetings. Be sure to check them out and take advantage of this membership benefit.
View Online Library Here >>
BONSAI SOIL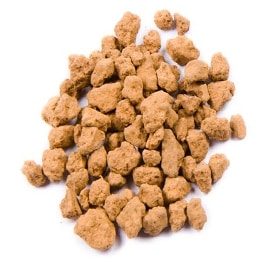 AKADAMA, PUMICE & LAVA
MBS purchases large pallets of soil for members to keep costs low. Purchase before the upcoming potting season! (While quantities last, pickup only) Lava sold out Purchase Soil >>