Come view our largest bonsai show at the Minnesota State Fair, where we exhibit on the Friday and Saturday of Labor Day weekend. Exhibit is free with your State Fair admission.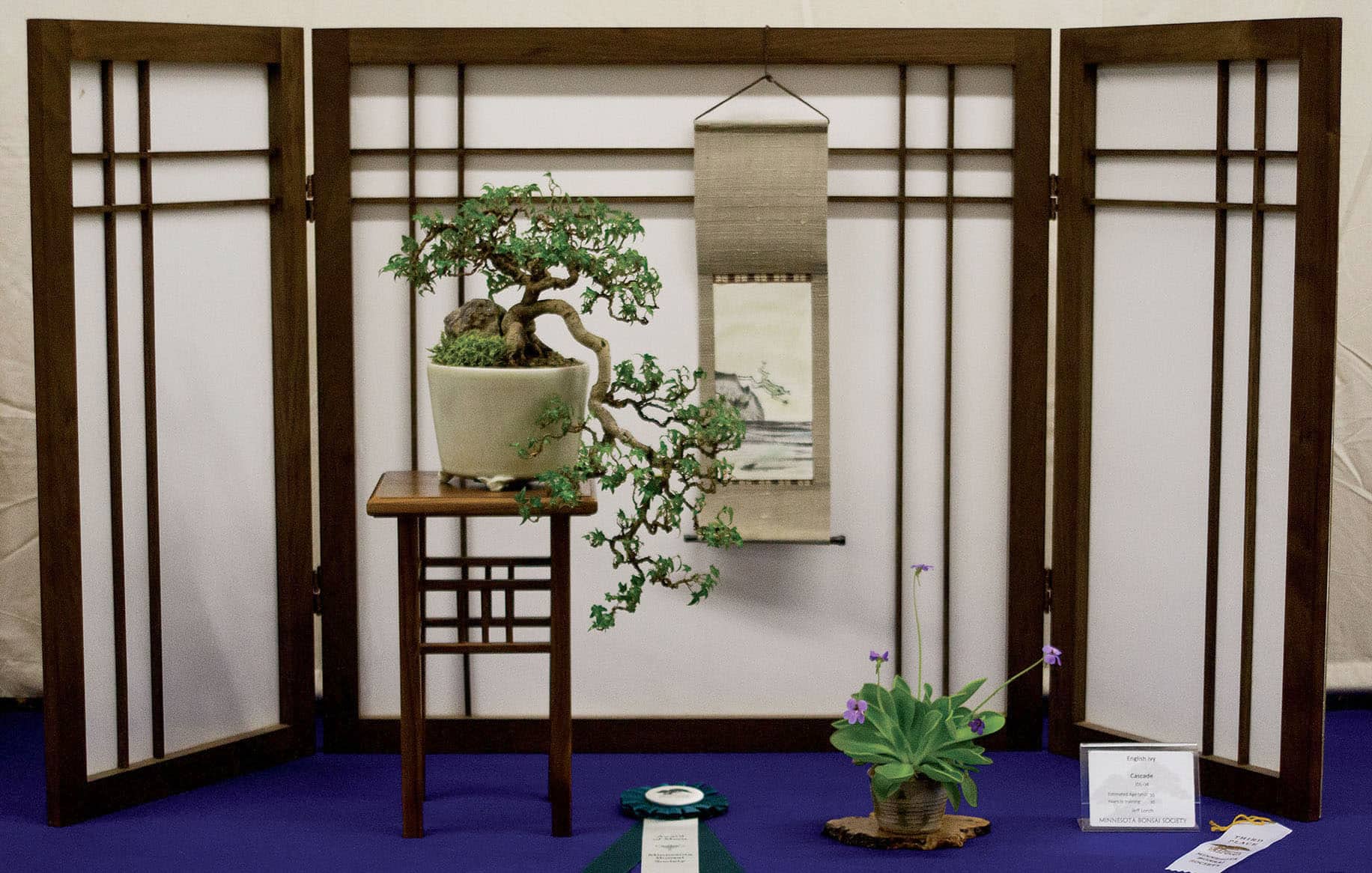 Bringing a tree to exhibit? See details below.
Any questions please contact Cheryl Sykora – cherylsykora@aol.com
2023 State Fair Exhibit
MBS continues on with the exhibit approaching 50 years of participation with a focus on tree species common to our members and acknowledgement of the younger members in our club which actively participate in the state fair in many ways.
Open document >> (Awards Explained)
Show Rules >> (Click to view)
Entry Form >> (Click to view/download)
The tree species being show cased in 2023 are:
Fruiting Trees – any tree that bears fruit.  This covers a wide spectrum of types including tropicals like figs; temperate weather trees like cherries and plum species; junipers that bear berries and Mediterranean species like silverberry or olives.  Anything that produces a fruit in nature (not necessarily for you) is eligible for this category.  No cone bearing trees please.
Ponderosa Pine – one of the more popular pine species in Minnesota and Wisconsin because of its native ability to take the harsh winters even being wintered outdoors.
New Category for Young People in Bonsai – We are also including a new category for young people wishing to show their work. The category is limited to those under 20 years of age. These will be judged separately and a "young bonsai enthusiast" award presented to whomever is deemed worthy by our 2023 judge, Andrew Robson.
The ultimate goal for all bonsai practitioners is to be accepted into a juried show on a national level.  Starting out exhibiting at the State Fair gives you exposure to critiques and aspects of display that are valuable in achieving that goal.
2023 Visting Judge:  Andrew Robson
Divisions:
– Small (8" or less)
– Medium (greater than 8" less than 22")
– Large (greater than 22")
– Landscape (forest, penjing, saikei)
Forms (Click to view/download)
INSTRUCTIONS FOR COMPLETING THE TREE ENTRY FORM.docx >>
Forms will also be available night of setup and at Generals meetings.
For Members:
We need volunteers!
Signup sheets are now available online. (link below)
https://minnesotabonsaisociety.org/sheet/
By signing up you will receive a free ticket to the Fair and parking passes!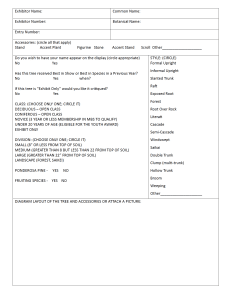 Interested in entering your bonsai into the show? This event and open to anyone wishing to exhibit, including non-members. The show is judged and critiqued by a visiting bonsai professional hired by MBS, and awards are given.
A special Novice Class is open to members with fewer than three years' experience.
EXHIBITING
Open document >> (Awards Explained)
Show Rules >> (Click to view)
Entry Form >> (Click to view/download)
Each member is limited to exhibiting five trees.
DELIVERY OF TREES, SET UP AND TEARDOWN
Trees and stones must be delivered to the HORTICULTURE building on Thursday night after 10 pm and before 11:00 pm. Exhibitors should stay with their trees until their entries are tagged and labeled. Exhibitors and members are highly encouraged to help with show set up. Trees are delivered through the HORTICULTURE gate on the south side of the fairgrounds after fair closing at 10 pm. Admission will not be charged to those who are delivering and /or picking up trees between 9:00 pm – 11:00 pm with proper parking pass on your vehicles, which will be supplied to exhibitors and helper with set up and tear down. Trees must be picked up Saturday evening at 9:00 pm – 10:00 pm, but not before 9pm.
VOLUNTEERING
To help make the show a success for everyone, we need you to volunteer. Each volunteer will get a FREE ticket and FREE parking at the fair. The associated volunteers or members of the committee will be responsible for different areas of the show.
Chair: Cheryl Sykora – cherylsykora@aol.com
1. Judging, Awards, Staging room (Green Room)-
2. Tables, Stanchions and Curtains:
3. Demonstration and Club Area:
4. Truck: Nick Ehlers
5. Tree Setup: Tim Mathwig and Cheryl Sykora
6. Tokonomas:
All society members are encouraged to participate in this exciting show. It is a great way to get to know other society members, to learn more about bonsai and to join together in sharing the beauty of bonsai to all who visit the exhibit.
The first part of this exciting process that needs volunteers is to help load the truck on Thursday afternoon . Then, the set-up of our show occurs after 10pm on Thursday evening until set up is finished.
We need volunteers to staff the show during the two day MBS exhibit. Shifts on the days of the show are: 9 am -12 pm, 11:30 am -3 pm, 2:30 pm-6:00 pm and 5:30 pm-9:00 pm on both days. Sign up here>> https://minnesotabonsaisociety.org/sheet/
Then we need volunteers to help take down the show on Saturday evening @ 9pm. To complete the event, we need volunteers to help unload the truck on Sunday.
Remember as a State Fair volunteer you will receive a free fair ticket, a parking pass to the HORT LOT (if you get there when space is available), bottled water during your shift and a lot of self-satisfaction in participating in a great show!
CRITIQUE
MBS is also pleased to announce that the society will once again have an informal critique of the show on Friday night from 9:00 PM to 10:00 PM by our visiting judge. During the critique, they will be discussing various trees and displays, describing what makes them good/successful and what could possibly be improved. It is an excellent opportunity to learn what the judge is thinking and what can be done in the future to improve your trees and displays. However, there is no free entrance into the fair for the critique so if you decide only to attend the critique that night, you will need to pay for a State Fair ticket and parking, unless you are working a shift that day and can re-enter the fair or stay after your shift.
Looking forward to seeing everyone at the fair!!!