With the start of a new year filled with change and hope for a return to normalcy, we have made some changes to the Bonsai Basics program. To give everyone more opportunity, we are moving the class from Tuesday nights to Saturday mornings and extending the hours (10am to 1pm.) Our meeting place will be the Washington Co. Fairgrounds. We want to be able to spend more time with each individual and to make it easier for those who find it difficult to get there on a weeknight. With this free benefit as member of the Minnesota Bonsai Society, you will take the first step in your learning journey for bonsai; preparing you to advance at your own pace into Concepts, Fundamentals and more intensive personal studies. Each class will begin with a classroom session and discussion on seasonally appropriate work. We will then assist you so that you will gain the confidence to complete this work on your own at home. We ask that you only bring one or two trees to work, or get input on, allowing everyone to be able to participate. No one will go home with a "finished tree". You cannot create a tree in one session. Each time you work on your tree, you will take steps to improve its' health and create a more satisfying design.
The byproduct of this change will allow us to conduct our next level of learning, Bonsai Concepts, in the afternoon of the alternating months following Bonsai Basics. In Concepts, we go deeper into the topics and get into more technical practices. If you choose and there is room, you can make a day of it. Come to Basics in the morning, have a break for lunch (possibly discuss what you just learned with your fellow classmates) and attend Concepts in the afternoon. Each class is independent, but similar in regard to the topics we will address. Our first Bonsai Concepts session will be on March 20, from 2pm -5pm.
Our first session for Bonsai Basics will be on February 20 at 9AM. We will be discussing preparations for spring. Look for more details soon as well as the program for both classes for the rest of the year.
We look forward to seeing you there.
Dale & Sue Krueger
________________________
Cost: Free for members! No signup required.
Instructors: Dale & Sue Krueger (dale.n.krueger@comcast.net)
Skill Level: Beginner, All Levels
When: Classes are being moved to Saturdays for 2021.
See below for times.
Where: 12300 40th St N, Stillwater, MN 55082
PLEASE NOTE: WE WILL HOLD OUR FIRST MEETING ON FEBRUARY THE 20TH, 2021 ON ZOOM. We will meet in person at 12300 40th St N, Stillwater, MN 55082 for the remaining classes.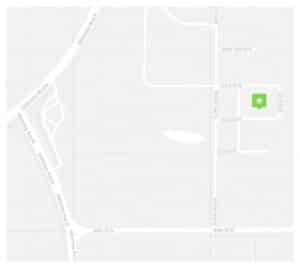 ________________________
February
Saturday, February 20
10-1pm– Bonsai Basics Class via Zoom (click for link)
no concepts class
March – Repotting
Saturday, March 20
10-1pm– Bonsai Basics Class – cancelled
1-4 pm –Bonsai Concepts Class – cancelled
April – Repotting
Saturday, April 24
10-1pm– Bonsai Basics Class
2-5 pm –Bonsai Concepts Class
May – Seasonal Care
May 22 –
10-1pm– Bonsai Basics Class
2-5 pm –Bonsai Concepts Class
June – Seasonal Care
Saturday, June 19
10-1pm– Bonsai Basics Class
no concepts class
July – Tropical Repotting
Saturday, July 17
10-1pm– Bonsai Basics Class
2-5 pm –Bonsai Concepts Class
August – State Fair prep
Saturday, August 21
10-1pm– Bonsai Basics Class
no concepts class
September – Getting ready for fall
Saturday, Sept 25
10-1pm– Bonsai Basics Class
2-5 pm –Bonsai Concepts Class
October – Late season Work/Winter Storage
Many tasks still can be done on our trees and we will spend
the rest of the meeting talking about fall storage of our trees and winter
preparations.
Saturday, October 23 @ Fairgrounds
10-1pm– Bonsai Basics Class
no concepts class
November – Tool Sharpening  
Saturday, November 20 @ Fairgrounds
10-1pm– Bonsai Basics Class
no concepts class