David Weiss, MBS President
January 2020
Happy New Year MBS! 2019 has come and gone and for all of our trees that continue to grow, congratulations! In 2019, we lost some trees and we lost some friends. Some of us may slow down our collection of trees and our work with them while others will jump in even deeper into this wonderful hobby, or should I say lifestyle of ours.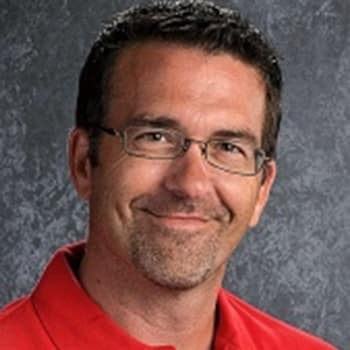 We all grieve loss in our own way. I personally will move forward with the amazing spirit those that left us continue to provide from the fond memories I have and the sheer thankfulness of being able to have known and spend some time with those who have moved on to what is next. I hope you can feel that spirit as well within the MBS community. It's a spirit of learning, of helpfulness, a spirit of kindness and giving, a spirit of support and guidance. May 2020 bring you lots of joy and success in life whether it includes bonsai or not. And regardless of what it is for you, make the time to be with those that give the joy we feel when we are with them or think about them.
50th Anniversary: Most of you know by now that our 50th anniversary is just around the corner. In 2021, we'll be celebrating 50 years of the Minnesota Bonsai Society. I feel so fortunate to have become a part of this community of bonsai enthusiasts. A committee of old and new members has formed and begun to meet to discuss plans for a big celebration of our 50th. Through this column, our general meetings, the website and all other formats in between, I'll be keeping everyone posted on what our plans are for this special time for MBS. As always, if you have any ideas or questions about this or anything MBS related, don't hesitate to email me at mbsorg.president@gmail.com. What I can tell you at this point, is that I, very likely, will be interviewing people and putting together some kind of 50th anniversary video. Whether you are a new member or a 50-year veteran, I want to talk to as many people as are willing to share the greatness that is MBS, then and now. There has also been some talk about putting together a 50th anniversary calendar that we'd have available throughout much of 2021. I may be connecting with you at some point in 2020 to get a photograph of your best tree.
Board Update: In mid-December of 2019 the new board met to begin what will be an exciting year with MBS. I want to extend one more thank you to all of our board members. Without their guidance and work, MBS simply would not keep growing. They are: Carol Novak – 1st Vice President (Programs), Tim McCarthy – 2nd Vice President (Workshops), Eric Lampland – Treasurer, Stan Tenenbaum – Secretary, Jumi Kassim – Director (State Fair Chair), Dale Krueger – Director, (Fundamentals), Michael Knoll – Director (Library Chair), and Audry Huang – Director. At our first meeting we discussed the MBS budget. Each board member will come to the board in January with a proposed budget for 2020. These budgets are for all of the program and events that are provided for members throughout the year. Budgets also go towards storing all our equipment for the state fair as well as the costs to rent space for our meetings. We also talked about membership and began to discuss ways we can keep more of the new members longer. We gain a ton of memberships at the workshops each year, but don't feel we are retaining enough of them. We also talked about programming ideas for 2020 which will likely include more visits from the professionals as well as at least one round table format for members to walk around and see trees being worked on with the excellent opportunity to ask questions. The end of the year usually has less updates, but future meetings will continue to share updates on the state fair, Mother's Day, fundamentals, workshops, outreach, events, bonsai basics, bonsai concepts, the library and any other issues at hand. For more on the board meetings, you can visit the website.
2020 Winter Banquette: Finally, I'd like to remind everyone about our upcoming winter banquette in the Rose Vine Hall at Grumpy's in Roseville. The address is 2801 Snelling Ave. The banquette will be on Saturday, February 8, 2020 starting at 1:00 pm with a lunch buffet and non-alcoholic beverages included. There will also be a cash bar. The banquette will end close to 4:00 pm. I hope to see many of you there. For all the information on how to sign up click here: https://minnesotabonsaisociety.org/product/2020-winter-banquet/
David Weiss – MBS President