By David Weiss, President
Happy Fall everyone! It's been nice to continually meet new members at our general meetings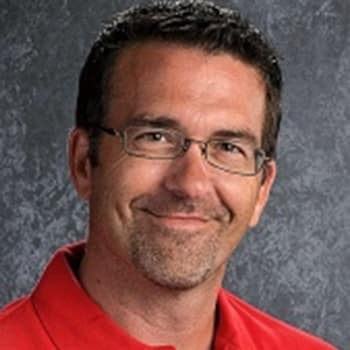 and the basics classes. I also have had the chance to volunteer at the intro to bonsai workshops three times this year. Tim McCarthy is doing a fantastic job of sharing his wealth of knowledge to newcomers and the art of bonsai. I always leave the workshops rejuvenated to work on my own trees. The season is changing once again and this time it means we are coming up to the end of another year of bonsai. The end of the year means getting ready to store our trees into cold frames, sharpen up our tools, get our records in order, and get ready for a winter of studying the art through books and the internet and a little less society events.
The last Bonsai Basics class will be Tuesday, November 20th. The last Bonsai Intermediates class will be Thursday, October 18th. We will have our annual Holiday Banquet at our last General Meeting of the year on Tuesday, December 4th. Bring a side dish or desert to share and MBS will provide some main course options. It's a great time to wrap up the year and of course vote in new board members. Speaking of new board members, we need your help. There are 4-5 board director positions opening up for 2019. Please give it some serious thought to help out MBS by joining the board as a director for the new year. Even if you are new to bonsai, the MBS Board is the part of the society that keeps things running as they do. So you do not have to be bonsai master to be extremely helpful with MBS. Without the volunteers that meet once a month on the board, much of MBS would not happen. Email me with any questions you have about these director positions. So as the season changes, so to does MBS. I hope you can become part of a small change that will keep MBS moving forward. (mbsorg.president@gmail.com). We need your nourishment to keep MBS healthy as we continue working to refine MBS.
Some thank you mentions as I wrap up my presidents note. I would personally like to thank Bill Maher for all of his work to make the State Fair such a success. Without his leadership, this event would not have been near the event it was. Thanks for your continued support of MBS in helping set this event up. Thanks also to each and every member who came out to help set up, tear down, label trees, and bring trees to showcase for the public. It was my first show and I enjoyed it very much. I believe the public did as well. One final person I'd like to thank is Dale Kruger. As I mentioned at the last general meeting, I believe he went above and beyond. While many members were getting the annual Friday night review of the show from our professional (Ted Matson), Dale was taking the water canister and watering all the trees in the show. I don't believe this is a job that is written down someplace, but from his continued support of all things MBS, he just got up and started doing it. Thanks Dale for taking care of all our trees. That is the kind of help we need to keep MBS what it is and continue to grow it like a healthy, refined, award winning bonsai. Though Dale is stepping down from the board as a director, he will continue working with Fundamental's and I'm guessing helping out any chance he can, because that's just what he does. If you can be that next person to help with our board, contact me and I'll make it happen. Enjoy this beautiful season everyone, and I hope to see you at our next meeting or event.