By David Weiss
Just this past July, I had the chance to travel east through Michigan and discovered there are some great places to go look at some amazing bonsai. First, I met the President of the West Michigan Bonsai Bonsai Club, Tim Cox, who told me to go visit the Frederik Meijer Gardens in Grand Rapids, Michigan whenever I get the chance. They have a premiere horticulture display garden and sculpture park along with an amazing bonsai display. The next time I'm in Grand Rapids, Michigan, I will be visiting the gardens.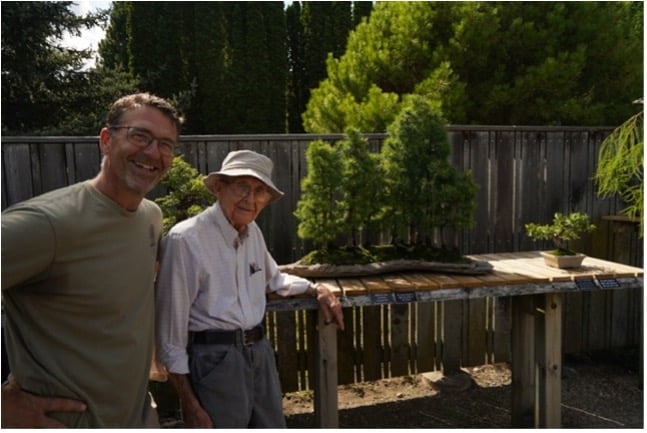 Next, I headed further east towards Ann Arbor, Michigan where you can see some amazing bonsai on display at the Matthaei Botanical Garden's. There you will find 3 miles of hiking trails, an indoor conservatory and great bonsai on display. The Ann Arbor Bonsai Society also is a great resource to learn more about bonsai in Michigan.
Just before Ann Arbor is a small town of Tipton, Michigan, where you will find the Hidden Lake Gardens, run by Michigan State University with over 6 miles of paved paths and 12 miles of hiking trails. When you go, you just might see 90-year-old Jack Wikle tending to the trees just outside the conservatory. Jack was the original curator of the bonsai display and only recently gave that position up. He still visits the gardens weekly, but now focusses on taking care of his wife and passing the bonsai torch on to his friends and fellow bonsai enthusiasts in the Ann Arbor Bonsai Society and Hidden Lake Gardens.
Jack has been working with Bonsai for over 60 years and when I sat down to interview him, the first thing he wanted to get out of the way was to ask me what beginner book I'd recommend to those new to bonsai. I was flattered that a man with such knowledge and experience was interested in what I had to say. After I told him "The Little Book of Bonsai," by Jonus Dupuich, he said he'd have to look that one up. Then for the next almost two hours, Jack and I talked bonsai.
As Jack handed me various articles he and his close bonsai friend Cyril Grum wrote over the past few decades, He opened the conversation stating, "I don't know if this is good or not, because I wrote it." It's good stuff in my humble opinion.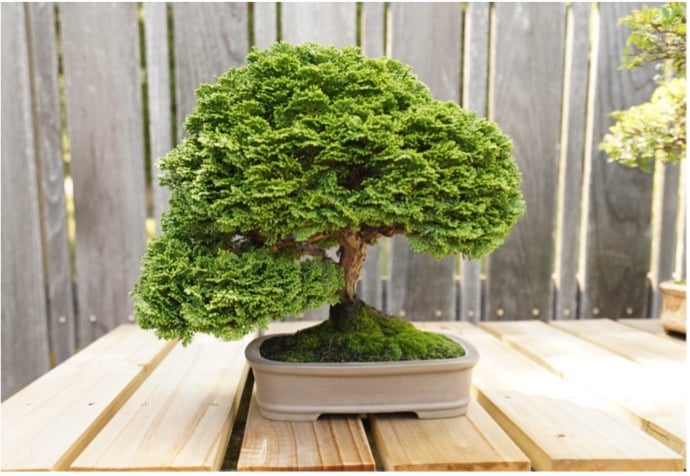 Jack's Claim to fame is the many bonsai trees he's grown over the years indoors that most of us have been told you can't grow indoors. Trees like Cotoneasters, Buxus, Greek Myrtle, Pyracanthas, and the one that perks most people up, Junipers. When I said, "I thought junipers needed to go dormant, do they not need to go dormant Jack?" His response back to me was, "you just answered your own question." Jack has written a bit about his indoor growing bonsai experiences. Check out "How I've Been Growing Bonsai Indoors Under Fluorescent Light" here. Of growing these trees indoors, Jack says "it's embarrassingly easy to do."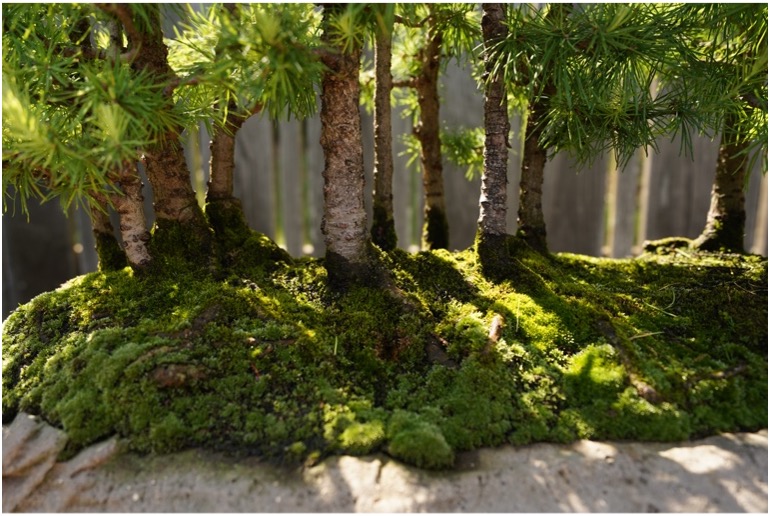 During our time together I learned that Jack believes the biggest problem young bonsai enthusiasts have with bonsai is watering and soil issues. Jack did not share his soil recipe with me, but did say to use what you can get and learn how to water your trees in that soil and you should be just fine. It's no secret recipe.
Jack told me he defines bonsai differently than a lot of people. Some who have said about certain trees that "that's not a bonsai," if it didn't have very certain criteria including the size and style of the pot it was in, how big the tree was in proportion the pot etc. Jack takes this approach, "…If it makes a statement that's positive to people, it's bonsai…" I consider the Journey of bonsai to be bonsai for me. Yes, it's a tree in a tray or pot or however you've heard it defined. But if you work on a tree, create a piece of living art, tree like, in a pot and you find it nice looking and it brings you joy, well then, I agree with Jack, it's a bonsai.
Jack and I talked a little about his apple tree bonsai that we had on display during our video interview. When it was young his peers in bonsai said, "Jack the flowers are pretty, but the tree is ugly." And he knew it. With the help of his bonsai club members, he tried his first major trunk chops after some air layers and the tree today is one of his favorites. He says bonsai clubs are great for the comradery and gaining knowledge from all that the club members offer from years of combined experiences in bonsai.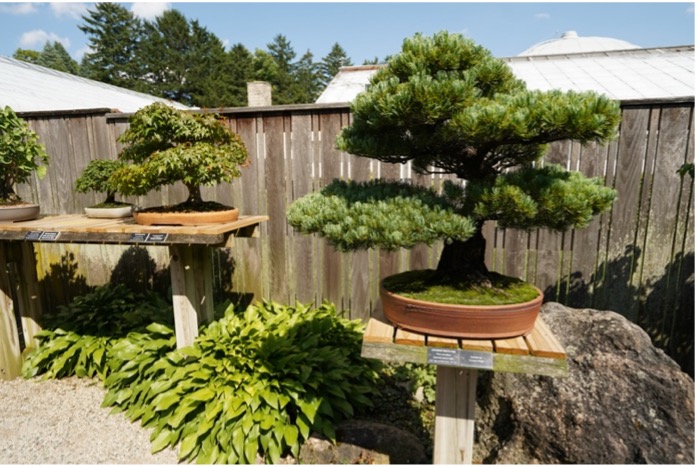 When I asked about my idea of everyone having their own little "micro climate," and when new people ask questions about bonsai I say "it depends," he pretty much shut that down right away. He says we all have to work with the same bonsai fundamentals and you should have success with your trees. It was the one area of the interview that I kind of disagreed a little with him on, but didn't push it. After all, he's been doing this a lot longer than I have. I do believe though that even
though we all apply basic bonsai techniques with our trees, my growing climate is different than almost everyone else's and I need to be watchful of those nuances in tree health based on that to have the most success. So, If I tell anyone my opinion, it's to watch your trees daily and be aware of all of those little things that can, and often will, affect your trees. And the list can be long.
Jack provided me with some great readings on bonsai. Here are just some of his tips for beginners from those readings:
Don't give up easily
Read and experiment
Get a lot of trees to experiment on
Be patient, but not too patient
You can't cut a tree healthy
Bonsai practices are controlled stress
Get it healthy first, then work on it
Strengthen and thicken = don't cut, restrain and refine = prune early and often
Cut stronger branches shorter to help balance growth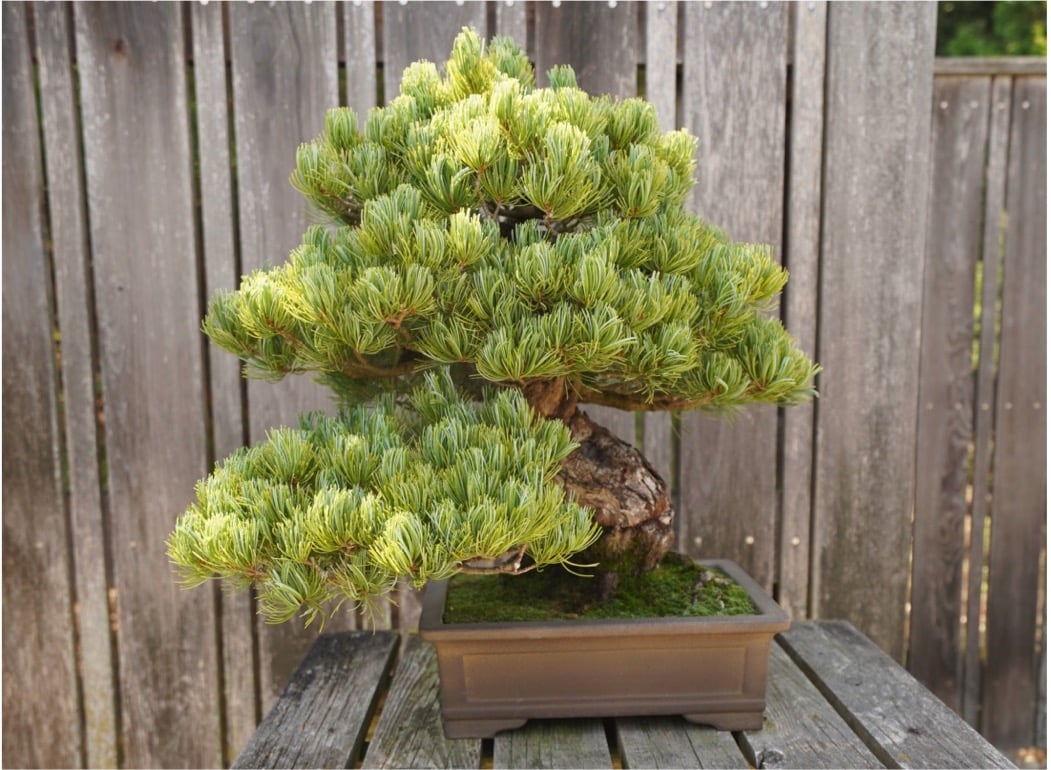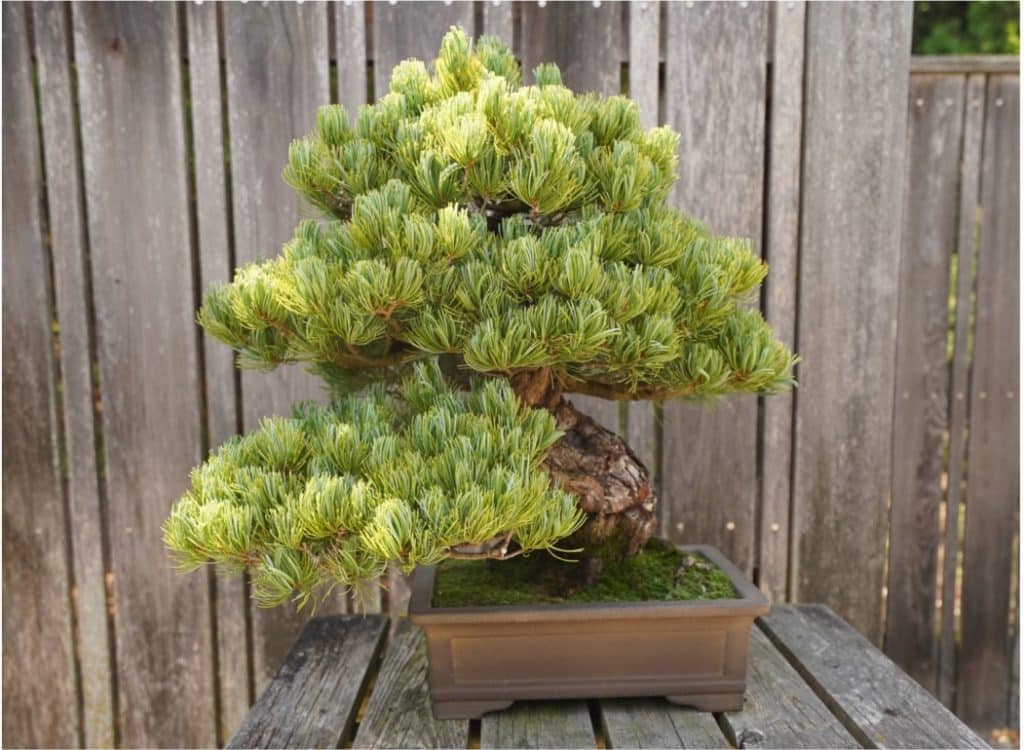 These are just some of what Jack has written about for years now and there's so much more where this came from. One of my favorite quotes from Jack during my visit was this tip for beginners. "Bonsai styling is not so much about what we would like to have as it is about what we can do with what we have." Jack's "About Bonsai" tips for beginners can be seen here.
There is so much more to share from my time with Jack Wikle. If you'd like to watch my full interview, check my YouTube Channel "Dave's Bonsai" and my Pod Cast "Up North Bonsai" for more of Jack's words of wisdom on bonsai. Episodes publishing soon and can be found at bonsaiacres.com. It was a trip to Michigan I will never forget. My thanks to Jack Wikle and Tim Cox for making this interview possible.