David Weiss, MBS President
Parting Thoughts: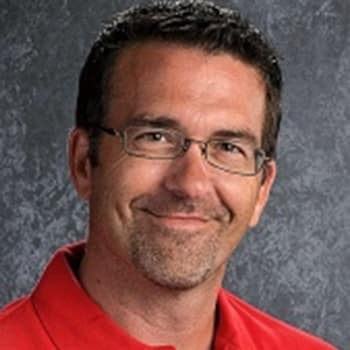 Just the other night, I had the chance to meet with five other bonsai enthusiasts to have a Zoom round table discussion about the Portulacaria Afra, also known as the elephant plant or the little jade, that originates from Africa. We started what may become a regular PA study group. Now there is a lot of rumbling in the bonsai community about the PA, and whether it's accepted as a bonsai species, but this group of MBS members
enjoyed almost two hours of conversation not only about the PA, but about good bonsai practices in general. What excited me most about this group was their willingness to take two hours of an evening to share their experience and inquiries into what we all believe is a really cool species for bonsai. Nobody was "right," nobody was "wrong," we just shared and were open to it all.
In the past couple of years as president of this fine bonsai club, I've appreciated probably more than anything else the chance to meet so many great people who share this common passion of mine. I've had the chance to sit down in their micro-climate for bonsai and interview them about their bonsai path. What everyone I've talked to has in common is an incredible love for this lifestyle. That's right, not a hobby really, a lifestyle. I can't say thank you enough for everyone who allowed me into their bonsai world to share the wealth of knowledge I've had the privilege to be witness face to face. I am also very glad that with the many interviews recorded, they are forever digitally archived within MBS for future bonsai enthusiast to watch and hopefully learn from.
One common theme among the interviews was the great friendships and comradery shared by members of MBS. Something I've longed to be a part of since I first started with MBS over four years ago. MBS members have connected with what have become lifelong friends that continue today. I think more of this can happen, and as many MBS members have indicated, it has to happen organically. This PA study group we formed started from one Facebook post. From that a few comments and suggestions came pouring in and boom, we had six MBS members ready to gather for an evening of PA conversations. For this to happen it took just one member to suggest the gathering. Okay, I'll take some credit here, that person was me. I threw it out there and it stuck. So, I encourage all MBS members, from newbies to the veterans, to say yes to that group of bonsai enthusiasts who might just need a group to connect with. With the state of our world today in many ways, not just COVID, it is so nice to be able to communicate and connect with others who like something we like.
MBS is in existence to educate others on the art, the craft, the hobby, and yes, the lifestyle that is bonsai. We all have different perspectives on whether the Portulacaria Afra is better in some way than the Japanese Black Pine, or if the Chinese Elm is superior to any maple tree our there. In life, as I believe in bonsai, we need to accept these differing perspectives and allow everyone to share what they know with grace and tolerance so we than can make our educated decisions on what's best for us in the bonsai world.
I wish you all a very happy holiday season and may 2021 be in many ways a lot better than 2020. Please consider to volunteer in 2021 events and maybe say yes to that new group that may be forming in your area. My silver lining from 2020 is the many new bonsai friendships that seemed to take a positive move in the right direction. I can't wait to start meeting again face to face with the bonsai community. Until then, may you find the joy in bonsai and connections that I have this year and thank you for allowing me to serve as president for the past three years.
Board Update:
My sincere thank you to each and every 2020 board member. Special thanks to those that will move on from the board, but I'm sure, help in other ways in the coming year(s). Thanks to Jumi Kassim, Audrey Huang and Tim McCarthy for all you've done to help make MBS what it is today. Your service was very appreciated. And thank you to the 2021 board that was voted in by an average of 95% of the votes: President, Cheryl Sekora, 1st Vice President, Carol Novak, 2nd Vice President, David Weiss, Treasurer, Eric Lampland, Secretary, Stan Tenenbaum, and Directors Michael Knoll, Dale Krueger, Nicholas Ehlers, and Michael Bahr. I look forward to what 2021 will bring.
50th Anniversary:
There is still some enthusiasm over the development of a 50th celebration. The committee was not able to meet this fall, but will really start taking a hard look at what might be possible for 2021 and the 50th anniversary of MBS. Though there is light at the end if the very dark COVID tunnel, a moderate gathering in late June, might be attainable. Stay connected to the website for continued updates.