By Tim Barton, Mono No Aware
In another blog post, I described how we all carry the information from our past with us. What is true is true for everything, and this same principle applies to plants in a very interesting and useful manner. Like everything else I know this information was adapted from others, in this case my primary bonsai teacher, Peter Tea.
Most of us are aware that you can determine the age of a trunk (or branch for that matter), by counting growth rings. Each year (technically each growth season) the tree will expand and a new "layer" is laid down. These rings even contain far more information such as the width and color, encoding the growing conditions such as rainfall, fires, etc. The downside of this approach used to be the need to cut down the tree or the branch in order to read this. This has been largely mitigated by the use of coring devices but the basic strategy remains.
As a budding bonsai artist (pun very intended), I am not planning to take core samples or cut off branches to determine how my tree is doing. However, what happens in the trunk gets reflected in the branches, and what happens in the branches gets reflected in the twigs. Trees don't just grow thicker; they also grow proportionally longer. When a branch extends each leaf bud will be a certain distance apart. The distance between each leaf on a branch is called the internode. On most species of trees, faster growing branches will have larger internodes (or more space) between each leaf. This actually encodes much of the same information as the core of a tree. Longer internodes reflect excellent growing conditions, whereas short internodes indicate the lack of this.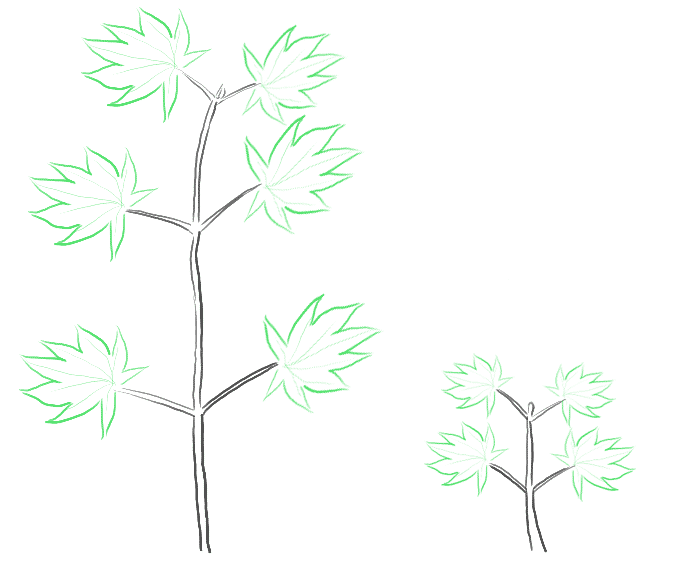 Similarly as a branch matures it will show other signs of age. For example, most new shoots emerge green and become brown over time, then possibly other colors such as white or gray depending upon the species. Some species will bark up, twist, or droop. All of this information is data that can be useful in reconstructing the history of a branch. By combining these two techniques we can already begin to see how to evaluate a branch.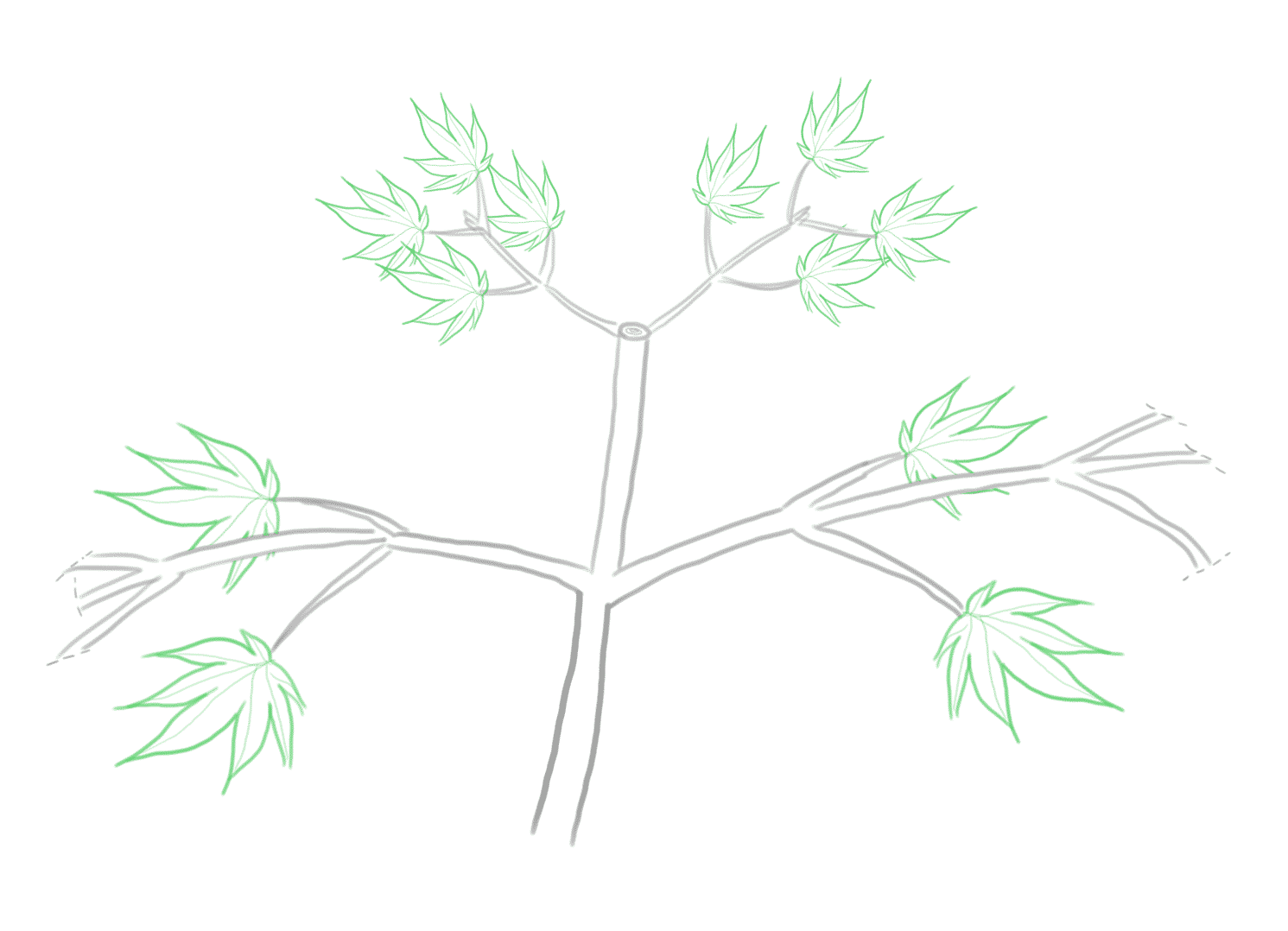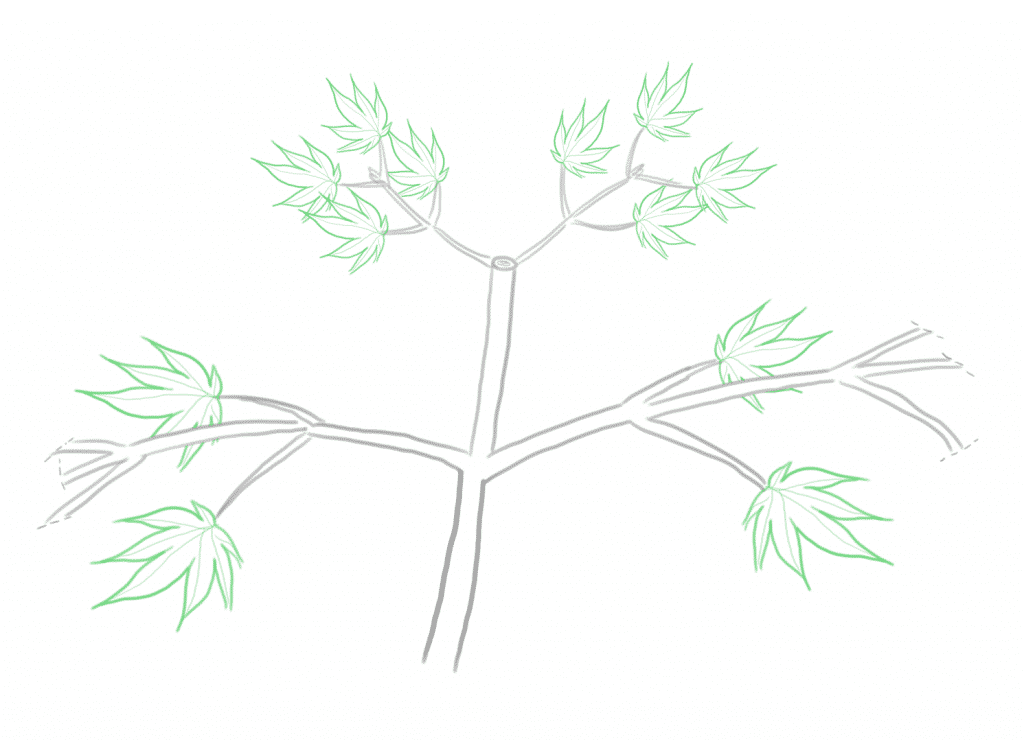 Another piece of information is the splitting or change in direction of a tree. Plants will generally extend until some condition (such as the branch snapping, a pruning shears, the limit of water transport, etc.) impedes this. This means that if you see a split or change in direction, you can be sure that something happened. For a bonsai artist, this is generally the result of pruning. This allows even greater information to be gleaned as follows :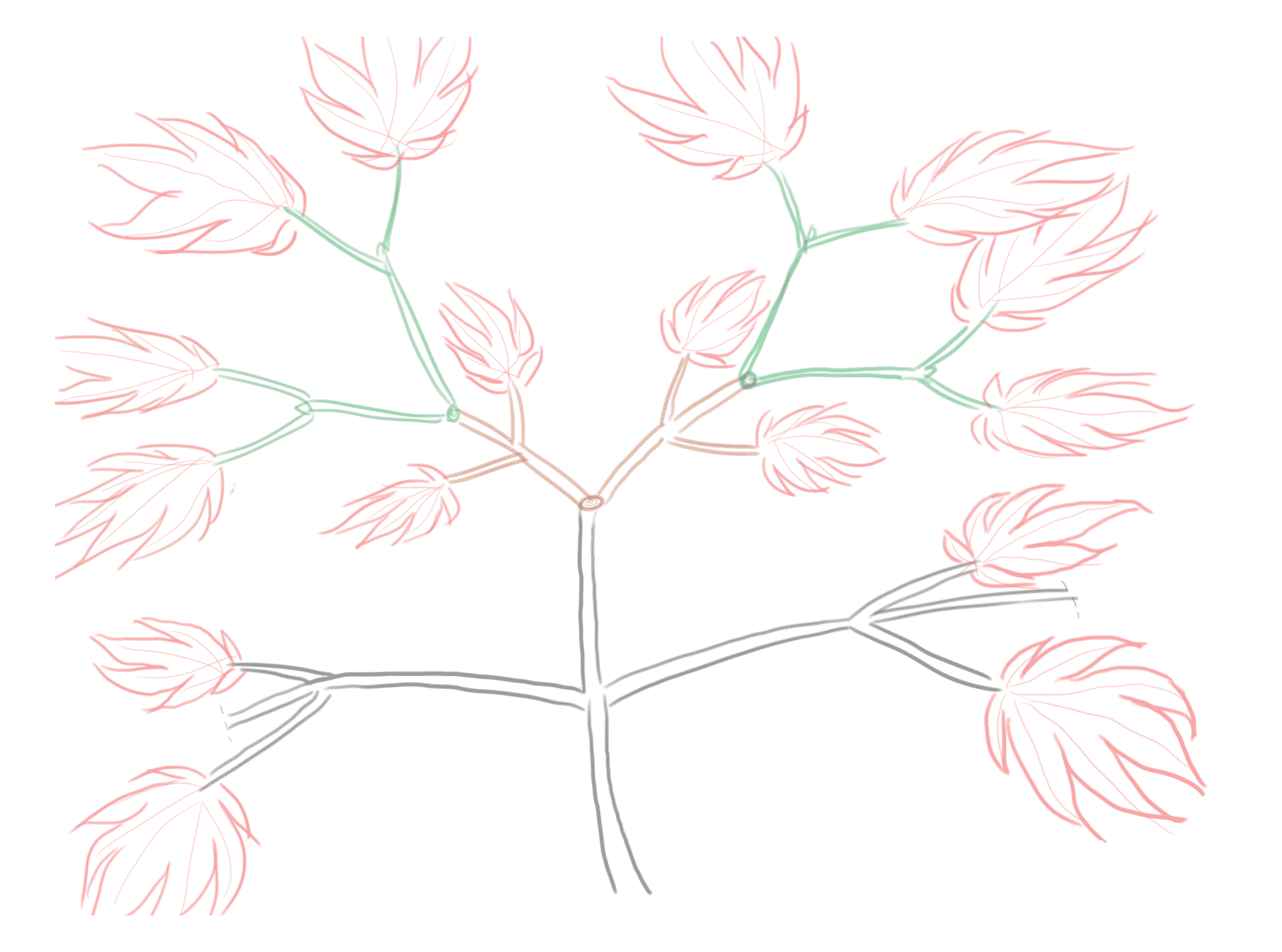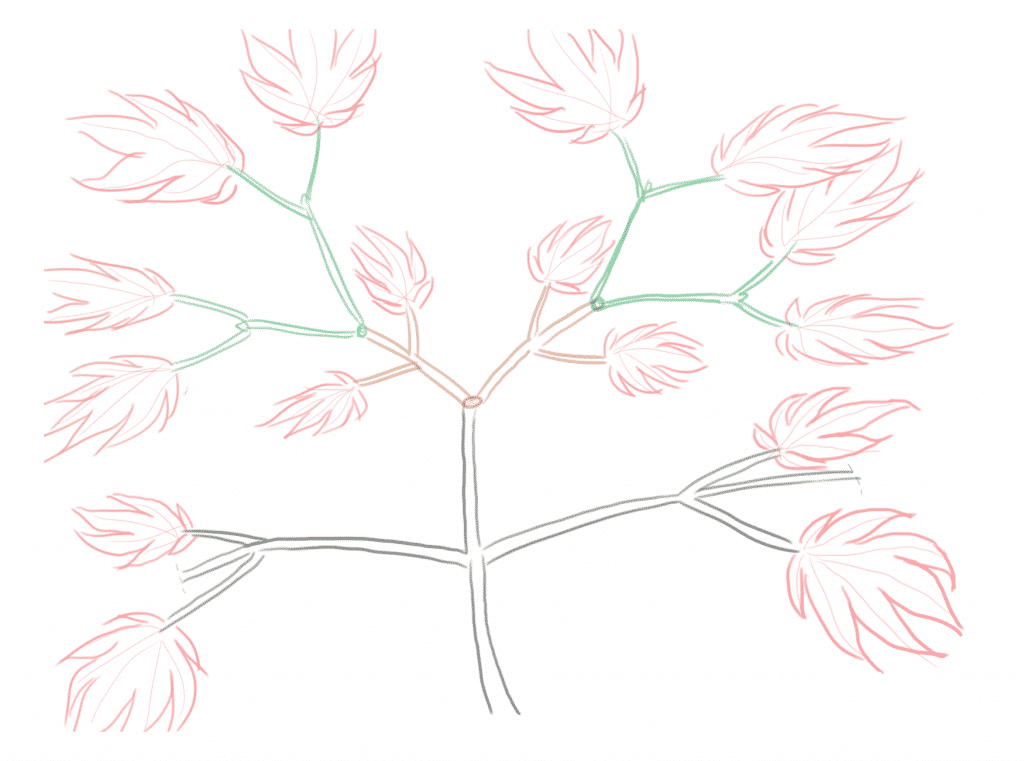 Specifically in terms of intentionally shaping plants like bonsai, this actually gives you a pretty good idea of what has happened with a tree. If a tree was growing strongly before but has very short internodes this year, that is something to investigate. It might have been intentional but it could also indicate an issue. Similarly, if you try pruning a tree in the wrong season and it has very short extensions for two years, that is indication it really didn't appreciate the gesture. This information has been very invaluable when buying trees at auctions as I generally cannot ask the owner questions.
In summary, plants (and trees in particular) carry a LOT of information if you know how to look for it. Each plant bears the story of its history. I think that we all carry our stories as well, but this is far less obvious. It is very interesting to observe nature and can occasionally prove useful. For the bonsai artist, this allows us to evaluate our techniques. When observing plants in nature, it can be interesting to see exactly how and why some species thrive and others flounder. The world is constantly changing and this moment will never return. Learning how to be fully engaged makes life much richer and rewarding.