David Weiss, MBS President
Happy Fall everyone! As in the Spring season, this can be a very hectic time of year. I just had he is! If you can take a class or even observe when he or any of the professionals come to town, I'd highly recommend it.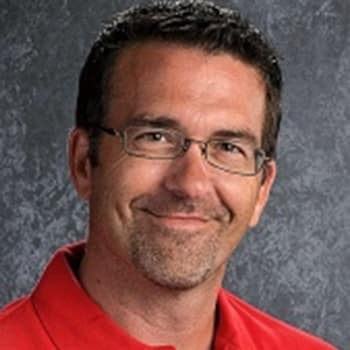 When Peter was working on a tree and explaining what you do and why with five different trees and MBS members, there was so much knowledge flowing. That has been the hardest part of 2020. We've not been able to get together in person to talk bonsai with each other. With thanks to Carol Novak, our director of programs, we've had some great Zoom meetings to keep the learning going. I learned that I can do some work on my junipers this time of year, so I've been busy with some pruning and wiring of my trees. Depending upon the variety of Juniper, you can leave the wire on for 1-3 years. But always check for those wires cutting into your trees. Soon we'll be putting our trees away for the winter. Remember to clean out your cold frame before storing your trees, keep it accessible and check those trees at least weekly so there are no surprises. And as you finish up this year and look into next, I want you all to see what you can do to get more observations of not only masters working on trees in workshops, but talking and watching our very own MBS members work on trees. And one final plug, I've now read Michael Hagedorn's book "Bonsai Heresy" twice and I love it! A great read for you this winter.
For those that may not have heard, MBS raised just over $1,000 during the Mark Youngdale Benefit and Social in late August. I want to thank again all those that came out to support the cause and help me set it up. A special thanks to Dale and Sue Krueger for helping price items, Jumi Kassim for pricing and set up during the event, Scott and Jennifer Vanderlinde for the use of their big tent, my wife, Melinda for making the brownies, and the many others who helped make this event a success. The money will be awarded to MBS members in the coming months and couple of years to help offset the cost of bonsai trainings, workshops, possibly conventions among other ideas being discussed. Mark's Widow, Linda, was very thankful for the continued support MBS has given her and help taking care of his trees and keeping his legacy alive in passing along education to those interested in learning more about bonsai as Mark was a teacher. More information to come on the Mark Youngdale Legacy Fund.
My Plea:
It is that time of year again when we are looking for MBS members to help out on the board of directors. I'd love to reach out to many of you in person, but COVID has made that next to impossible. If you are at all interested in taking that next step to be more involved with some of the decisions being made to support our great society, please connect with me or any board member. The job descriptions are all on the MBS website. (https://minnesotabonsaisociety.org/volunteer-descriptions/) We will have a couple of director spots open and we are always looking for volunteers to help keep our programming going strong. We've been without a director of events for two years now with current board members coming together to keep some events going. Don't worry if you don't feel you are a master bonsai artist at this point. We need volunteers to run the society, oh and some knowledge of bonsai does help. If you would like one of the positions posted on our website, we'd be happy to have a vote this November and December with more than just one candidate. Contact me with more questions. Mbsorg.president@gmail.com
50th:
There is no big updates on the 50th celebration. Though we continue to discuss a one, or two day event, we will need to see where COVID-19 takes us in the coming months. Stay tuned for more to come and if you want to help, we are always needing help and will put you to work soon. I hope to see you all in person very soon. Stay safe everyone!