David Weiss, MBS President
Summer Time Fun with More Time on Our Hand?
Welcome to summer MBS! I hope this column finds you healthy and that you've found the silver lining within bonsai during COVID-19. That lining for me has been the ability to work on my trees more than past Springs.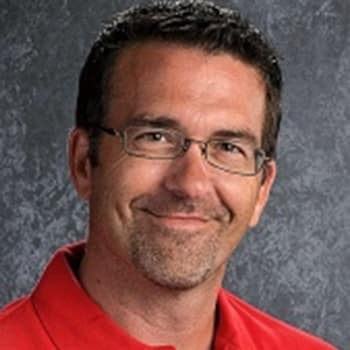 It's allowed me to slow down and given each tree the time and patients they deserve. I still have a lot of time at home and most of the trees are in the spots I want them and soaking in the sun and all that rain we've had a couple of times. How about that wind? Seeing all the activity on Facebook and the Zoom programs from Carol has provided great bonsai advise for us all. Make sure you find ways to keep your trees safe from the hot sun, the soaking rains, and the very windy conditions we've had recently. Most of the trees I have like full sun, but I do make sure they are very hydrated during these hot and windy days. I've also given some trees a break from the sun and placed them in slightly shadier areas. Make sure most of your trees are not sitting in standing water after all these massive rain events. I leave a tray under my Willows and Larches though because they love water so much. I had one smaller tree be completely "uprooted" from the pot and fell from my deck due the high winds. It was one of few that I didn't have wired into the pot. It also was a recent repot (tropical) so the roots had not yet really established themselves in the pot. Learn from my mistake to wire down even the smaller trees. I liked Carol's advice about putting the pot into a bigger heavier pot during the storm or wind event to keep it steady.
We learned a lot from Peter Tea as well about thinning out our trees and making sure those branches, we want to get sun, are getting sun. Leave those branches you want to thicken go wild so they are getting more photo synthesis to thicken up. Keep in mind though, that you may need to trim at some point to fit that tree into your cold frame. I liked his discussion about how deciduous trees most often will have many branches moving into the pad as it goes from one to two, then four etc. Meanwhile many of the evergreen trees will have one main branch line that flows from the trunk to the tip. There still is the one-to-two, then four, but you will be able to see the main branch line from trunk to the tip. I don't believe I thought about it that way before. I also see myself doing more defoliation, partial and full, this summer with my deciduous. I look forward to our next sessions even though we can't be together.
Board Update:
The board spent most of our last meeting talking about finances with all of our COVID-19 related cancelations. We have plenty of funds to get us through the year and be just fine going into 2021, but we will be a little more cautious with less funds coming in due to less workshop attendees. The board also cautioned that we would not have as much money to delegate to the 50th celebration if COVID-19 continues to create more workshop cancellations. As with everyone, It's a wait and see approach. The board continues to talk about ways to provide some education through the use of the Zoom meetings, and some videos posted to social media including our website. We hope these opportunities will provide enough to sustain members until we can all meet again. Don't be afraid to reach out to me or anyone from the board with questions you may have about your trees. We'd be happy to help. If I can't help, I'll forward your email to someone I think could help. My email is mbsorg.president@gmail.com.
50th Update:
The planning committee just recently met and ended the meeting with a very tough decision to make. The group decided to postpone what was a larger convention type event until 2022. There is much excitement at the possibility of bringing in 3-4 professionals, and lots of great vendors we just don't have here locally, beside Sara Reiner. We of course will also have lots of trees to showcase and a banquette and other great offerings. Next year, we hope to move forward with a much smaller, likely one day event, to celebrate the history of MBS. This event will also showcase some trees, have a banquette and lots of images and discussions about where MBS began and where it's heading. I hope you all will consider helping a little with the event when the time comes, and of course take part in the event to help share in the celebration in one of the most highly regarded clubs in the country. At this time, I also toss out another plea for members to contact me with any images or items they can share with the "history sub-committee" so we can have lots to look at during the celebration. Also, if you have contact information from former members who you believe would like to come back for this event, we'd as that you also pass that information along, if okay with the person, so we can reach out and send invites. Again, send any questions or information to me at mbsorg.president@gmail.com. I hope to see you all soon, if not in person, on Zoom or in a video.
David Weiss
MBS President