David Weiss, MBS President
Hello Minnesota Bonsai Members. It is with a heavy heart that I type this month's president's column knowing that our world has turned upside down. Covid 19 has created some pretty unprecedented life style changes for the world, not just our bonsai club.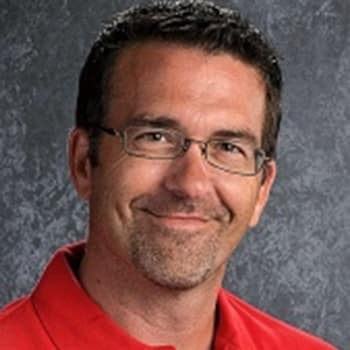 I hope that this column finds you healthy and finding peace as you work on your trees in this very busy season for Bonsai. Our April general meeting has been canceled.  Keep checking the website for updates on upcoming events. We do also know that the Mother's Day event has been canceled. Como has canceled all events through Mother's Day weekend. We'll keep you posted on the website.
Your Trees:
If you are taking your bonsai trees out of their cold frames with all of this beautiful weather we've had this Spring, just be careful. I have a few trees that started to leaf out in the past couple of weeks and those trees I've put outside to soak up with sun and warmth, however I've taken them back into my garage on the nights that are going to get below 35 degrees.  We don't want those tender new buds freezing and creating stress on our trees. We are likely beyond any deep freezes, but it will his 32 or lower at least a couple of more times. It is MN after all. With the world in the state that it's in right now, I can't think of a better activity to take our minds off the world than our bonsai.
MBS Board Update:
The board meeting held a short while ago was done via the internet with a Zoom meeting.  It was our first held this way since I've been president any way. A big thanks to the board for continuing to work hard to keep our club up and running during these uncertain times. Besides basic club updates from the various committee directors, we talked a lot about how we'll proceed with the Covid 19. As mentioned above, we'll keep you posted as best we can with our website and Facebook account. Though some of us don't like using the internet, at this time, it's the quickest way for us to keep you all informed. Please don't hesitate to reach out to me if you ever have any questions about MBS or how we're moving forward with Covid 19 or other issues. My door is always open. Mbsorg.president@gmail.com.  We also spent some more time talking about securing our information with all the information we do put on line on the website and other computer aided storage systems.
50th Anniversary Event:
The 50th Anniversary Committee has now gotten together a few times to talk about a celebration of our 50 years as a club. Our last meeting was at the Earle Brown Heritage Center.  The committee is talking about a number of possibilities in regards to a weekend event. We are talking about a one to three-day event with a banquette, tree exhibit, vendors, a couple of professionals, raffles and many other details that are in the discussion stage.  The committee has thought about a lot of options and now wants the club's take on what you'd like to see happen for the 50th event.
Please take the time to fill out the survey below and tell us what you would like for a 50th event. Thank you in advance for your taking this time to help us plan.
That's all I have for now. I hope you all are keeping safe and staying healthy during this uncertain time. I hope your bonsai are keeping you at peace like mine are for me. The trees are certainly helping me keep sane. I hope to hear from you all or see you all very soon.
David Weiss
MBS President
__________________________________________________
50TH ANNIVERSARY SURVEY
As some of you already know, the 50th Anniversary is coming in 2021. As the 50th committee starts to plan the event, they would like your input on the following survey. It is only 6 questions and should take a few minutes to complete. Here is the link to the survey.
https://www.surveymonkey.com/r/BHXTZVJ
Thank you in advance for your input.