David Weiss, MBS President
It is time to leap into a new bonsai season. And this year we get one extra day to get ready for an amazing year. Soon members will be taking some of their trees out of the cold frames for a quick repot, then putting them back into the cold frame to finish out the dormant season. Being completely honest here, I might just be one of those members.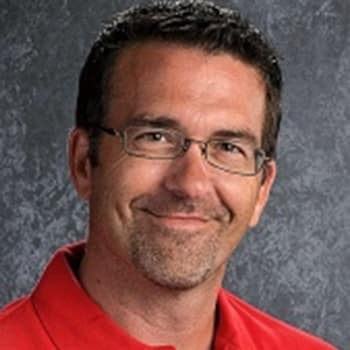 My only challenge is that I don't believe I have enough good pots to make these transitions. Perhaps I can remedy that soon. There have been a couple of times, that I've taken a boxwood out of my cold frame in February, and let it grow in my plant room. If you do this with your trees, please be cautious. From experience, the trees will likely love your plant room, but then you might just make more work for yourself when it's time to go outside. A couple of things to consider. The nice growth you get in a green house or plant room inside your home might lead to susceptible burning when it hits the powerful sunshine. Thus, if you do take out a boxwood, as I did last year, a little early, make sure you introduce the plant to mother earth slowly and out of full direct sun all day every day. I would take out the tree for a few hours on nice days to get some sun and/or make sure you don't put your tree in direct sun at first. After a few weeks of acclimation, you will be able to put those trees back on your preferred bench with lots of sun. So take advantage of the extra day this year, February 29th, but don't inadvertently create more work for yourself down the road by taking plants out too early. I'm still working on my patience, I hope you've mastered that part of bonsai.
Board Update
The new board met once already this year and we are ready for a great year of bonsai education, learning and socializing. We all hope to see many of you at the upcoming events in 2020. One of those events is the Mother's Day Show at Como Zoo. We continue to look to replace the Mother's Day Show chairperson. If you are interested in helping out, check out the job description online and pull me or a board member aside to talk more about it. We'd love to ease your mind about taking over this wonderful event for MBS. One major discussion point at January's board meeting was about how many workshops we currently offer. We always have waiting lists for the workshops, however can't open up more dates unless we are sure we can properly staff the workshops. This is all volunteer work. We would rather have 6 really good workshop days, than 8 "okay" workshop days for the newcomers to bonsai. All to say, if you are willing to help, we'll always take as many volunteers we can take to assist in what is an exception workshop put on by Tim McCarthy. Thanks Tim! Most of the other board discussions were updates about what's happening in 2020. Minutes are always found online if you want to read a little more in detail. Celina will have those posted soon after they are approved. I hope my updates in this column will provide some insights as you wait for the board to approve them for us to post. That happens at the meeting following when the meeting minutes were taken. Thanks for your patience. One final reminder with the board update. Sign up online for our MBS Winter Banquet which is set for Saturday, February 8th. $20 per person. Buffet style eating and non-alcoholic beverages provided. Other beverages may be purchased there. Hope many of you have the chance to take in this very nice social event we do every year.
50th Update
The 50th planning committee met again in January to solidify the various planning subcommittees to help play what we hope will be a very special 50th celebration. The location committee will come to the February meeting prepared to share our top 3-4 locations for us to vote on. When the venue is set, the rest of the plans will really get going. I can tell you that we are very hopeful that many of the 5 main bonsai professionals that we work with might be able to be a part of this great weekend at the end of June. More details to come as soon as we make some solid plans. One of the last two weekends in June of 2021 will be when we have our celebration. Mark your calendars!
Thanks everyone for everything you do to make MBS great!
David Weiss
MBS President