David Weiss, MBS President
Fall is on the doorstep and that means winter can't be far away. We all are beginning our preparation for storing our trees into cold frames and or making sure they are well protected over the summer. Remember to try and keep your trees out of the wind and direct sun over the winter as to not dry them out too much. I also make sure they are protected from critters. I keep them high enough off the ground so that when it snows, the rabbits don't have a step right to my trees. The other option, of course, is to put some chicken wire around them. That won't keep mice away. I have found I have more mice troubles when I store my trees under my deck on the east-facing side of the house to block the northwest winds. I also have a fenced-in vegetable garden that the rabbits can't get into unless there is a lot of snow, so keep that in mind.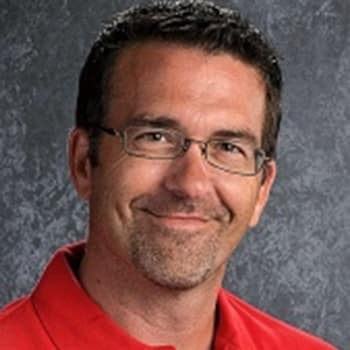 When you prepare your cold frame, remember to wash it out before putting your trees in. I use a mild bleach solution to clean all the walls of mine before my trees go inside. Non-Minnesota hardy trees, of course, will need a little heat. I have a heater that is plugged into a thermostatic outlet the turns on the heater only when it hits a certain temperature in the cold frame. It then keeps my cold frame between 37 and 40 degrees most of the winter. My heater blows the airs too. If your heater does not, get an osculating fan in there to help spread the warmth. We don't want to overheat any of the trees or dry some out more than others. Some people are starting to use some light intermittently with the cold frame trees. I have not used lights in mine yet, and they do just fine. Talk to other veteran members for their take on lights and you might decide to add a few. Either way, make sure your lights and that fan are on timers so they only are on for when you need them.
Another thing to remember about cold frame storage, you may want to spray your trees to protect from potential fungicide and or critters. A little Neem Oil, or the fungicide solution you use, on your trees, just before you put them into the cold frame will hopefully prevent both. This will help prevent future fungi problems in the cold frame as well as say goodbye to many potential critters who want a nice place to live over the winter in your cold frame. I've used one gallon of water with one tablespoon of neem oil and one table spoon of dishwashing soap. Read your mixture instructions carefully and go with the cautious side of the amount of the fungicide you use. Also, get rid of all the fall leaves that have not fallen off so you don't get them falling off in your cold frame and creating a breeding ground for fungus.
The Bonsai Basics class and Bonsai Concepts class are both great ways to learn more about using a cold frame for you trees that can't live through a Minnesota winter. You can always ask a ton of questions at the next couple of general meetings where there will be plenty of us with experience to share a wealth of ideas and knowledge on the subject.
I finish this entry by extending a big thank you to all of you for being patient during this year's general meetings at Gloria Dei. We will be at a new location for October, then back to Gloria Dei for November and December. As soon as we have a new permanent home for 2020, we'll let you know at meetings, online, and through the newsletter.
Happy Fall everyone and here's to a successful cold frame year.