David Weiss, MBS President
August is upon us. We have some drier weather of late and my trees seem to be doing well this year.  The annual tour and picnic were just this past weekend and I can't thank everyone enough for making this event happen. My thanks to Mark Youngdale for planning the event and all those that helped from the moment he started promoting it to the weeks and days leading up to the fun event when he had to focus on getting his health in order. If I've said it once, I've said it many times, MBS is a group of very good people who help when it is needed.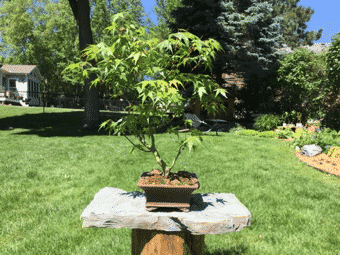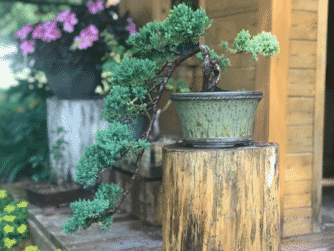 I decided to be one of the hosts this year and welcomed the club to come see the garden and trees. It's truly the first time anyone in the club has seen my trees other than a few I had at the fair last year. Though there was a little anxiety about what everyone would think about my eclectic collection of bonsai, the end of the event brought a sense of calm and perhaps the validation I may have needed to feel better. Everyone was so warm and interested in what I have done and desire to do in the future.  It was fun talking bonsai with all of you.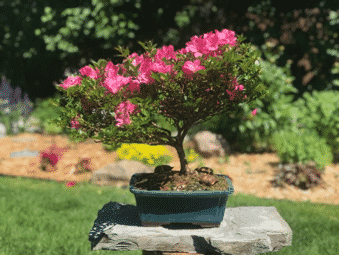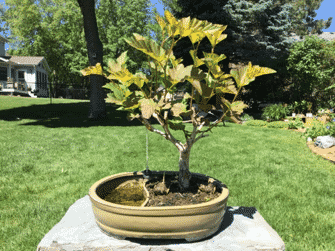 Walking into a bonsai club like MBS can be a little intimidating. I felt it, when I started, but quickly realized that if I asked, people would gladly share their knowledge.  I would recommend that you show your trees much sooner than I did and welcome those comments and suggestions that other may have.  Remember, that this is an art form, and though we strive to have good solid foundations in bonsai, these are your trees and need to create it for you.  I am getting better and this and being a host, this year has now torn down any remaining wall I may have had.
Lionel Flood also reminded people at the picnic to not be afraid to show your trees. Be on the tour next year. Let's get the number up to 6-8 sites, so people have more choices and if we add an hour or two to the day, we'll all be able to see some really cool stuff. Don't worry how many trees you have or if they are in the refinement stage or not.  We all can and do learn from everyone. Keep up the good work taking care of your trees and I hope I see you at a meeting or event soon so we can talk more about bonsai.