By David Weiss, President
Happy New Year MBS Members! I am very excited for a new year in bonsai learning.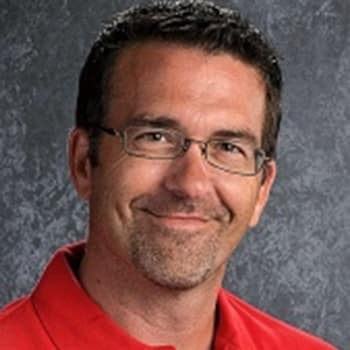 The new board is settling in and there is excitement for new things to come. I don't want to take up too much of your time here with some begging and pleading but want to let everyone know that MBS could still use your help in 2019 so here goes. If you are interested in helping plan events for 2019, please let me know. We plan 3-4 events a year and many of the details of what is expected for those events will be shared with you. If you are interested in being our first responder to inquiries that come into MBS we are looking to fill the Outreach position as well. This position can simply be taking a few minutes each month to reach out to those that reach out to us to let them know we are working to help them with their inquiry. Lowest on the priority list would be a Membership Chairperson. We'd like this to be a person who can make most of our general meetings and help with new members sign up. This person will work closely with our website chairperson because most of the membership is now done online. If you have questions, please let me know. MBS certainly will be a better club if we have all these positions filled.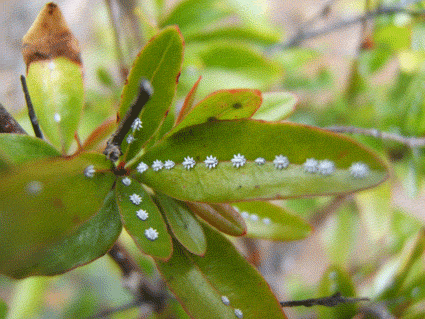 Merry Christmas Mr. President! What did I get in my package this year? Scale! My first bout with the cute little critters. For those of you that have a lot of plants indoors during the winter and might have them in close proximity, you might want to do a thorough check of all your trees. I picked up a Fujian Tea from a nursery about two months ago and I believe the critters came along with this purchase.
No other trees in my plant room are infested, that I know of so far. After some research, I've learned the basics of Scale and will share a little of what I know. There are about 8000 varieties of scale. Isn't that special! Though Brown is the most common, mine was the fluffy white variety. If you have them, simply scrape them all off, then give your tree a nice wash with some Neem Oil and dishwashing soap. The soap acts as an emulsifier to better spread on your tree.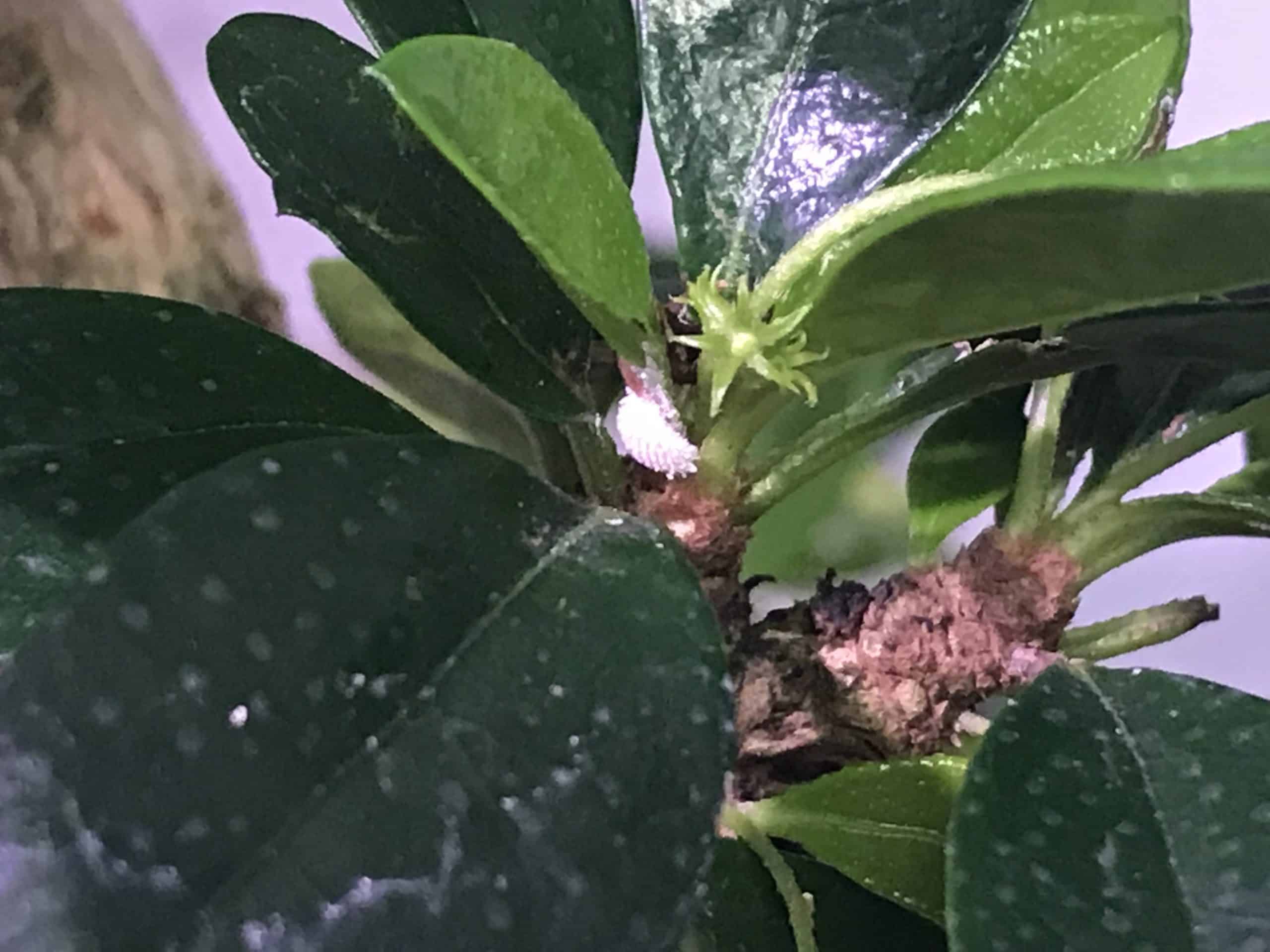 spraying all of my leaves from above, below, and through the sides of the tree, I cleaned the cracks and crevasses of the branches and polished the leaves with a toothbrush. This also helps get rid of any black colored residue the pets leave on your branches. Usually, the bottom leaves are more noticeable for the Scale drop honeydew on your leaves which looks kind of like a dark brown or black sooty type material. If you don't clean these leaves off, photosynthesis will not happen with as much success leaving your tree weaker in general. Check closely in 7-10 days to make sure any eggs you missed are not now hatching and starting the process all over again. If you don't have Neem oil laying around, you can use canola oil instead. So mix up 1 gallon of warm water, 1 tablespoon of whatever oil you're using, then 1 tablespoon of dishwashing liquid. You are ready to spray. Remember to spray aggressively and not just from the top. You will miss most of the inner tree if you just spray the top.
Part of my research brought me to www.bonsaiforbeginners.com where they shared the following suggestions for us:
1. Keep your plants well spaced, don't overcrowd your benches
2. Remove host plants from around your trees.
3. Bugs tend to attack stressed trees first so make sure your trees are well fed, watered, and cared for as well as controlling your pest.
4. Keep a healthy clean work area. Don't work on diseased or infested plants in the same area as you work on your other trees. Dispose of the infected soil and plant material carefully and clean work surfaces and your tools.
5. Keep your plants outdoors when possible. You will find the natural elements will control the populations of most pets.
I also read the ladybugs will eat many of the pests we find on our trees. I continue to find a ladybug here and there in my home since they came in for the winter and I've just put them right on my tree with the Scale. Can't find the ladybugs of late, but I hope they ate well before they moved on.
I hope this present wasn't under your holiday tree this year. Happy New Year to everyone! I look forward to seeing you in the new year and learning more from all of you as we continue forward with our bonsai passions.