By David Weiss, President
Happy summer everyone! After an extra long winter and a spring that basically said, hello, and passed us by for summer to arrive early, It's been very hot.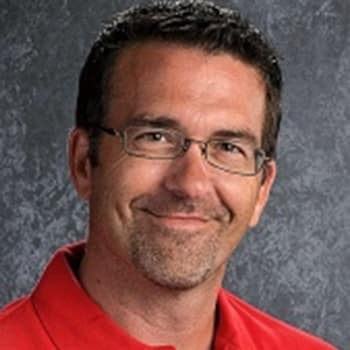 I hope you all have some tropicals that are enjoying not only the heat but the high due points. Minnesota has certainly been more tropical this summer. In this edition of the president's column, I just want to give a huge thanks to Van Jensen and his Bonsai Basics and Intermediate class helpers for leading some great sessions this spring and summer. The numbers of members attending these classes are up and everyone is gaining some great insights into this amazing hobby.
Thanks also to Cheryl Sykora for leading us in some great general meetings this spring and summer. My favorite so far was the round table meeting where members brought trees in to work on as we all walked around and learned at each station. Tim McCarthy has also done a fabulous job of leading the Introduction to Bonsai Workshops out at the Washington County Fairgrounds. There will be one more weekend in September for you to sign up for and attend. The dates are on the website. I helped at both workshops this year and the turn out has been great and the MBS members volunteering to assist. Tim is helping provide some great conversation about the trees and how to best help these newcomers with bonsai. At the most recent class, there was a family of 6 attending and Colleen Paulus and I had some great conversations about different ideas for each member and their unique tree. This is my message for all of you. If you've not been to a meeting recently, or a bonsai class, or taken the workshop, I highly recommend it. Take the time to bring in a tree to the next general meeting and have us all look at it and provide some ideas. Then you take those ideas and continue creating your tree. Sometimes a fresh set of eyes can help your tree so much.
I've attached some pictures from the past few classes, general meetings and workshops just to show you some of what's been happening within MBS in the first half of the year. Happy bonsai creating to you and I'd love to see you at the next event to talk about your trees. Also a final reminder that our garden tour and picnic is Saturday, July 28th. Register online right here on the website. There will be some great trees, great bonsai conversation and great food. Happy summer everyone!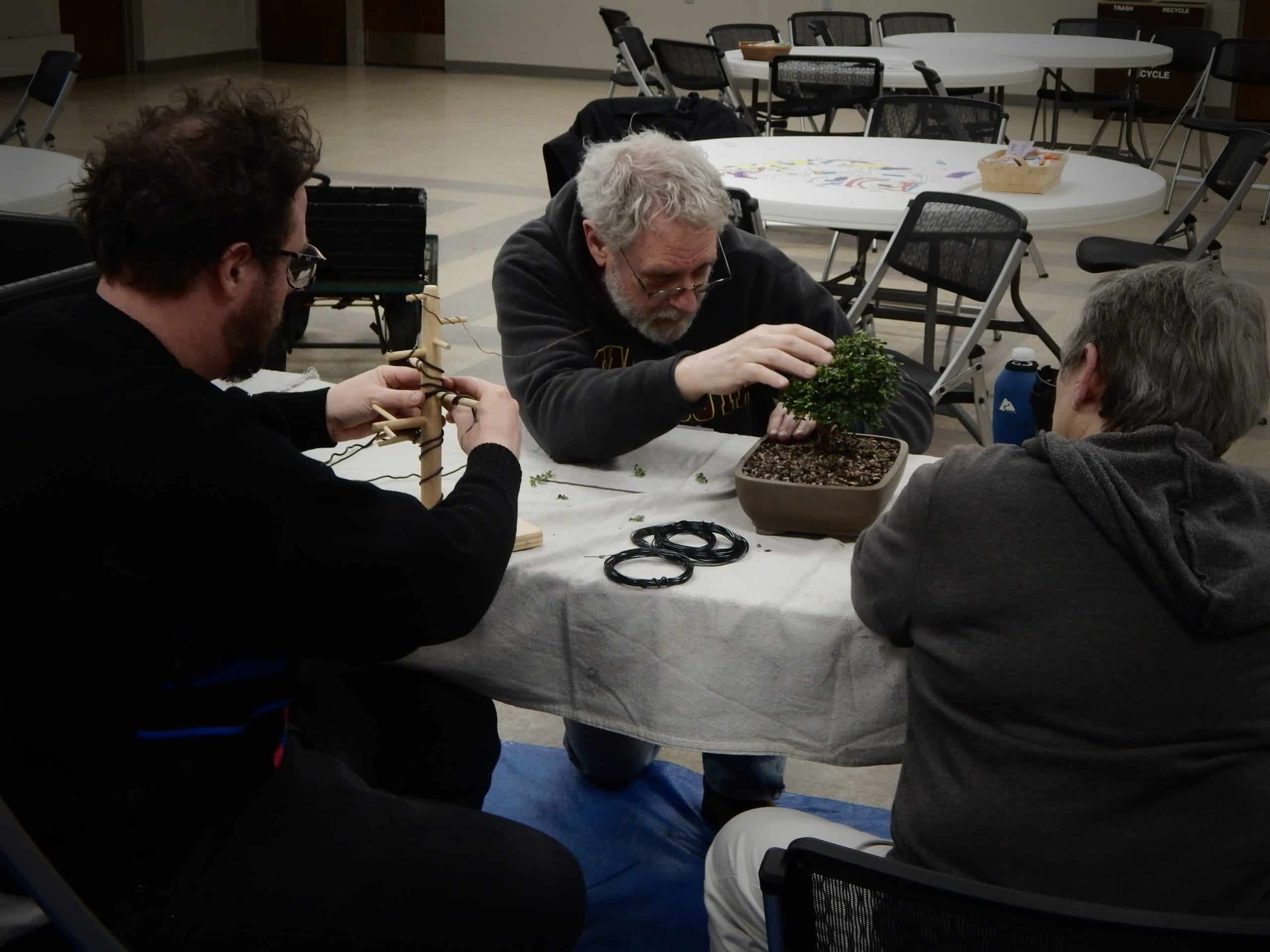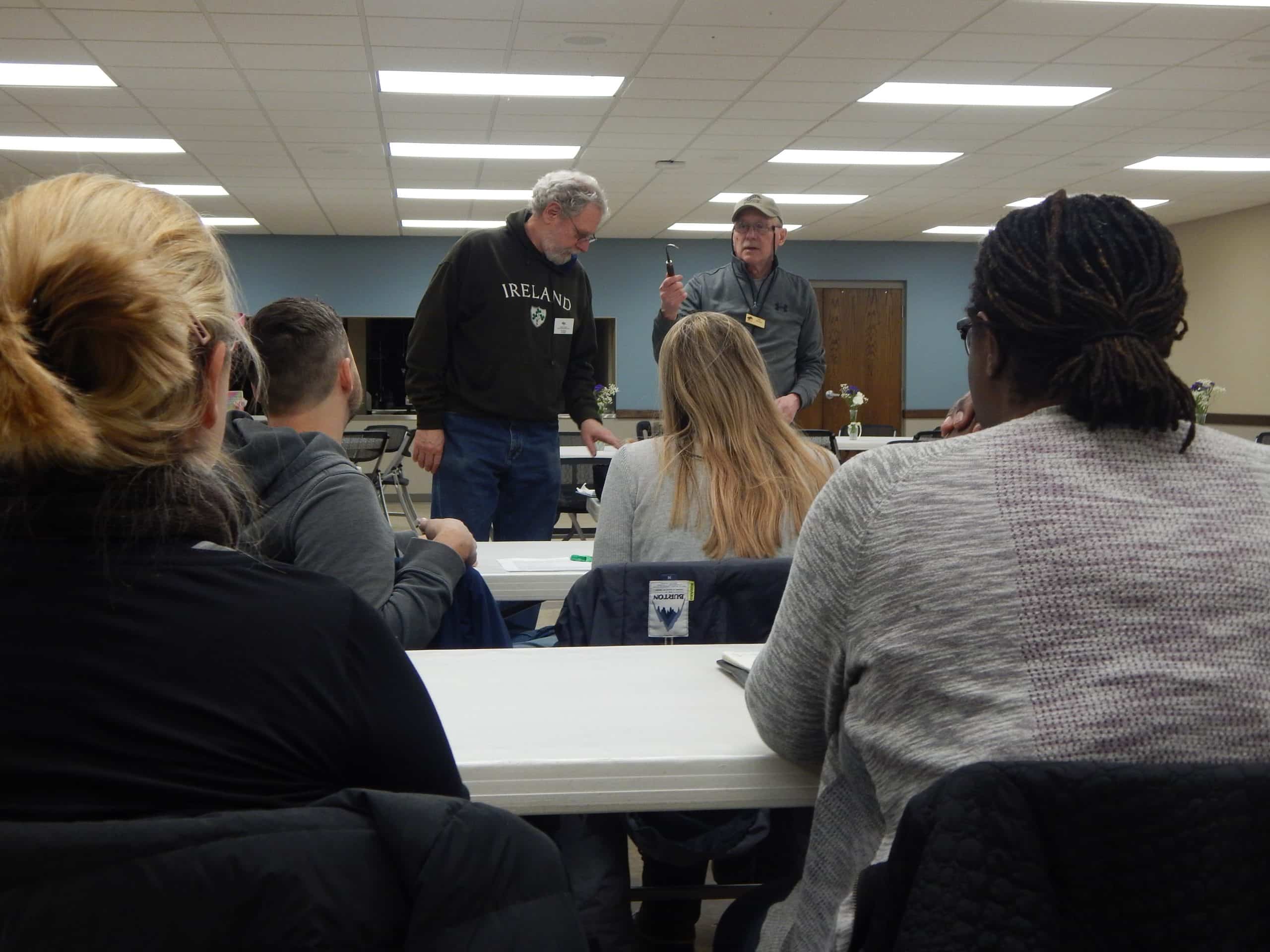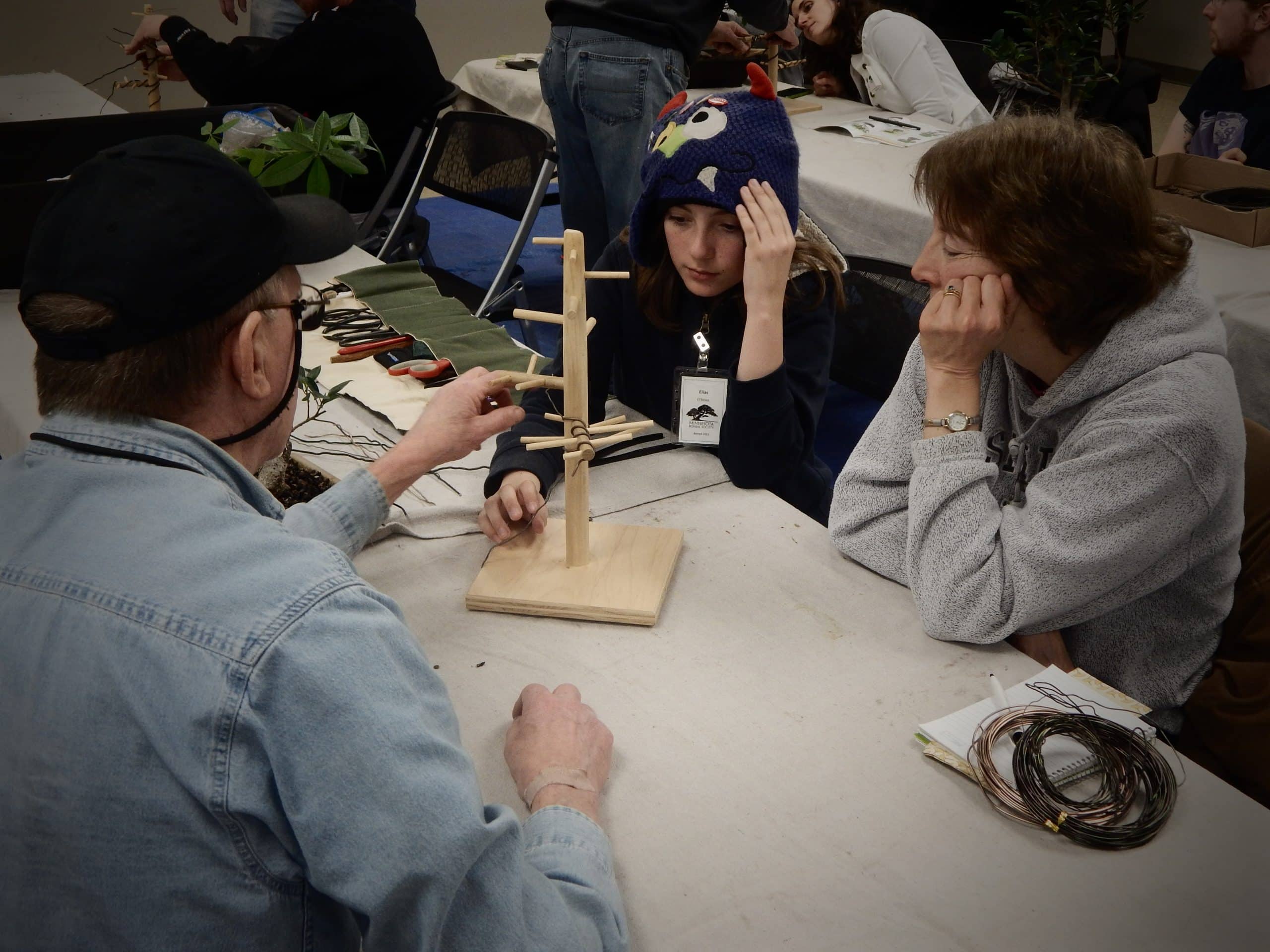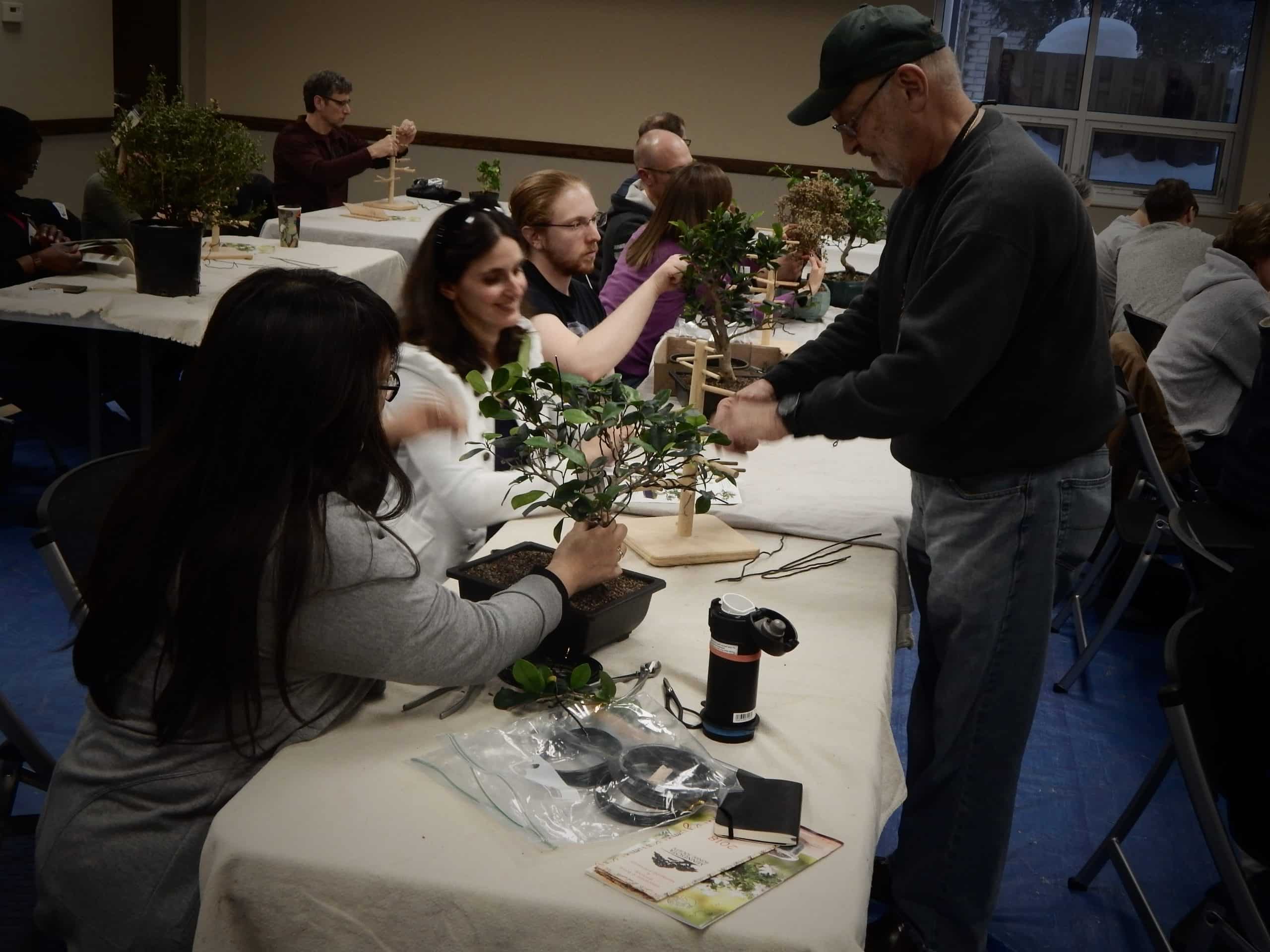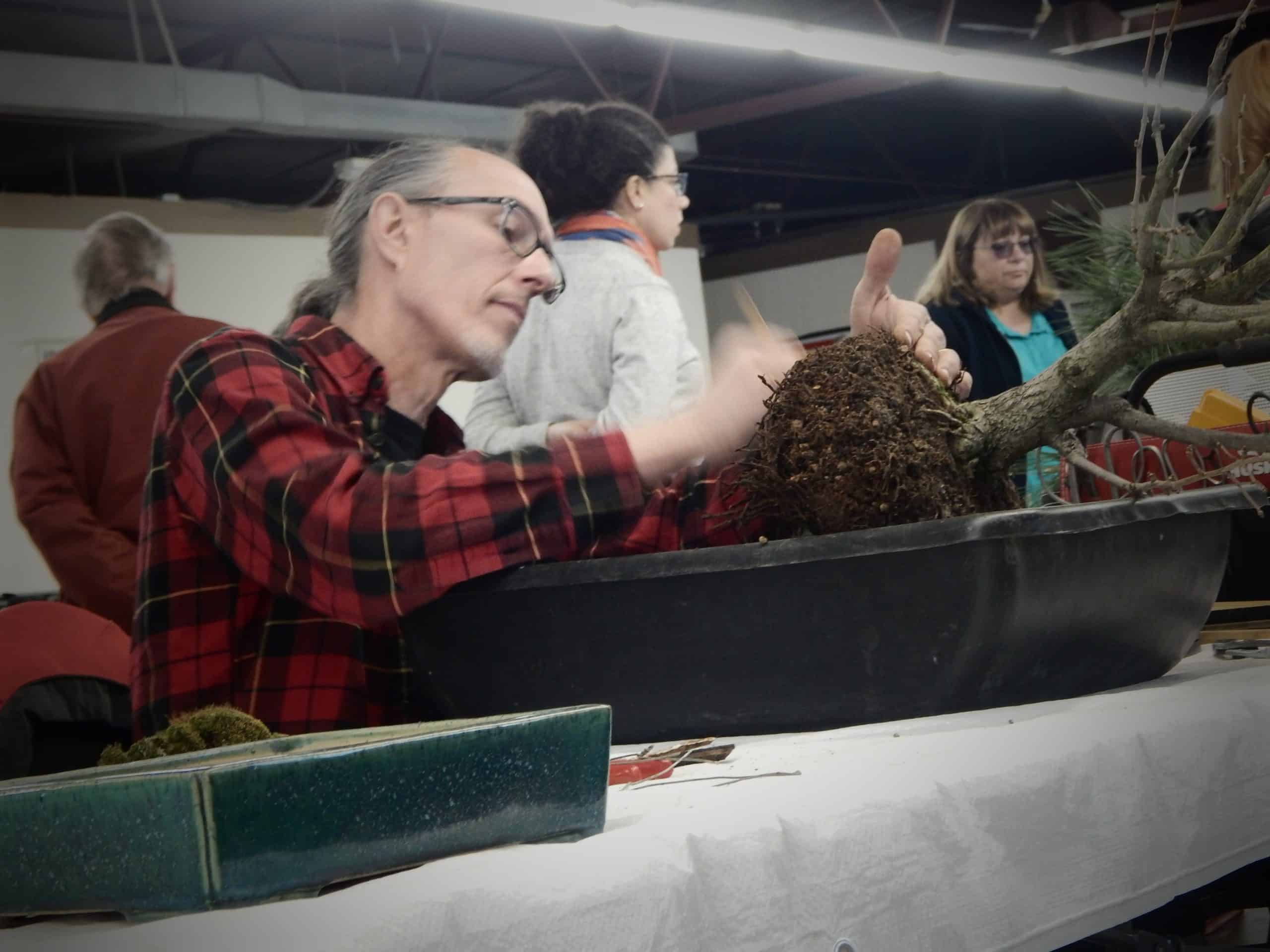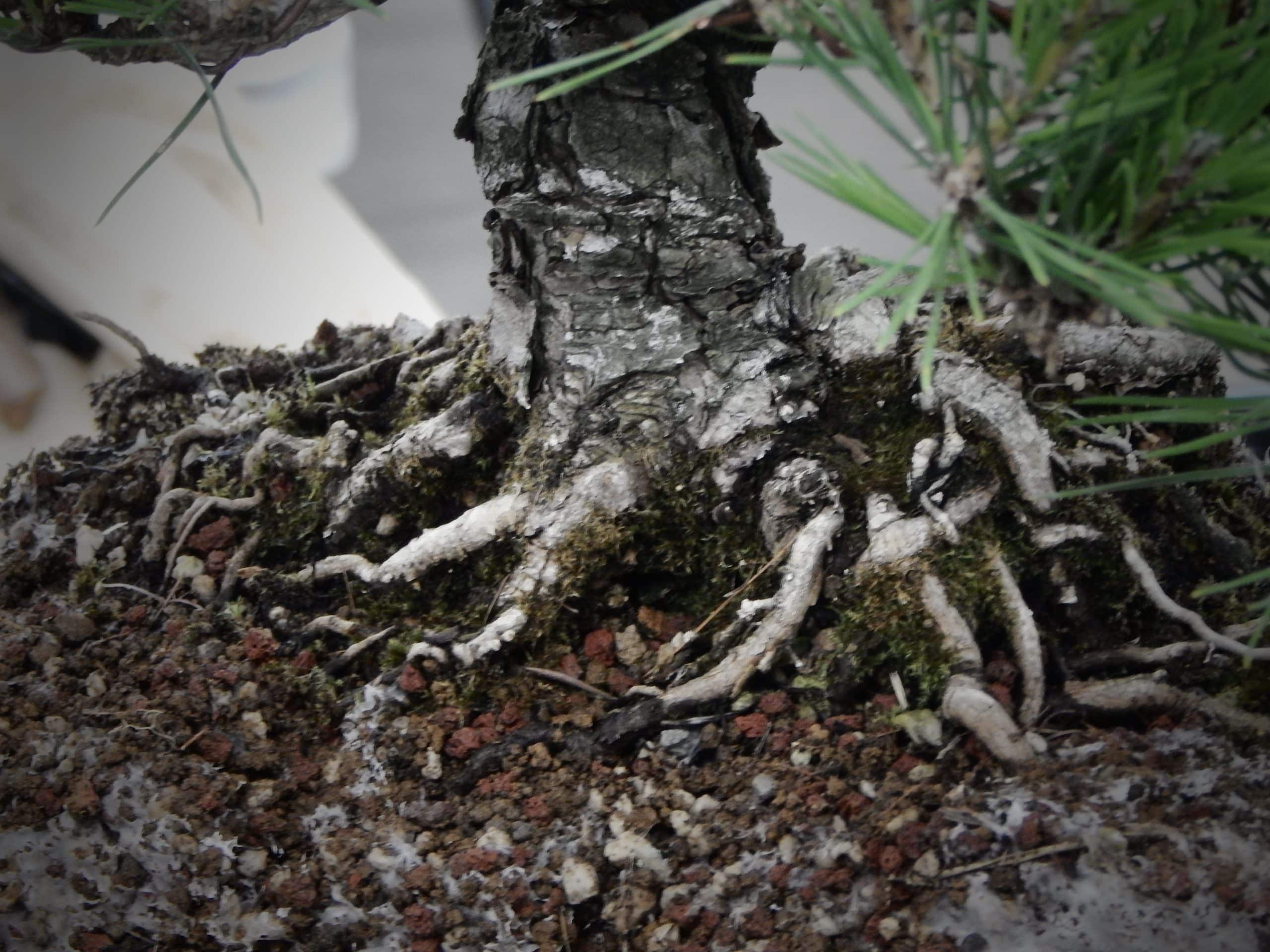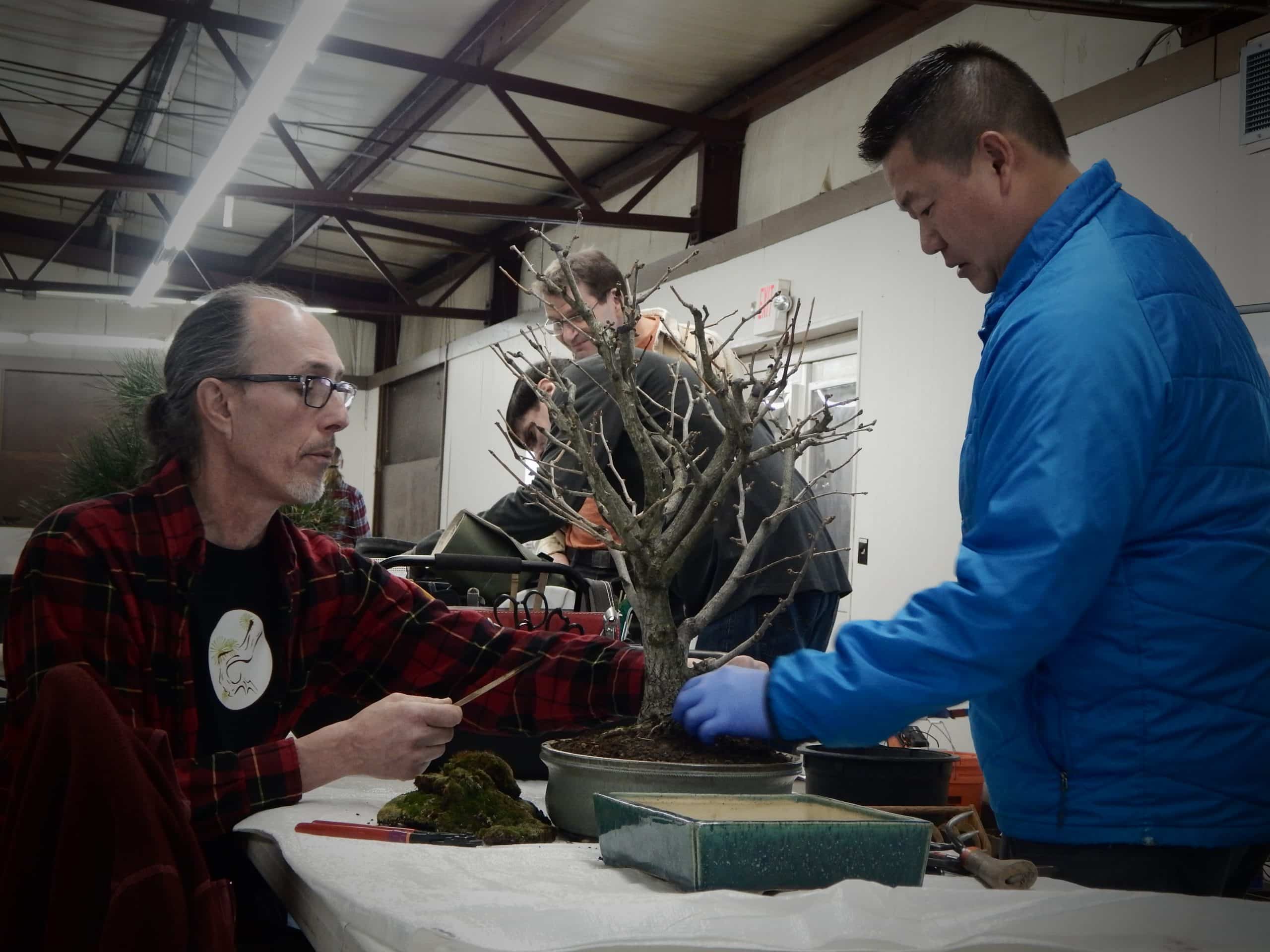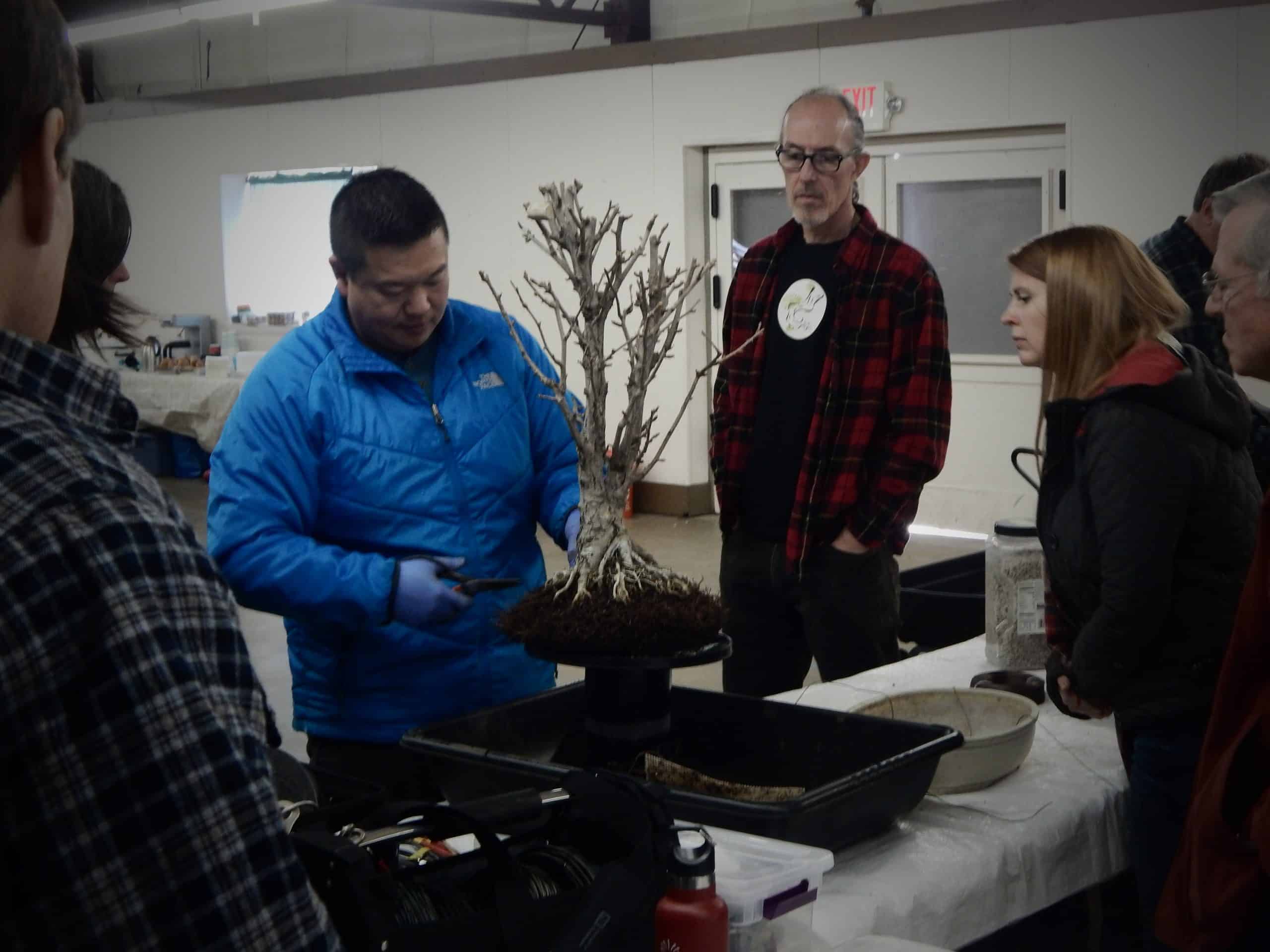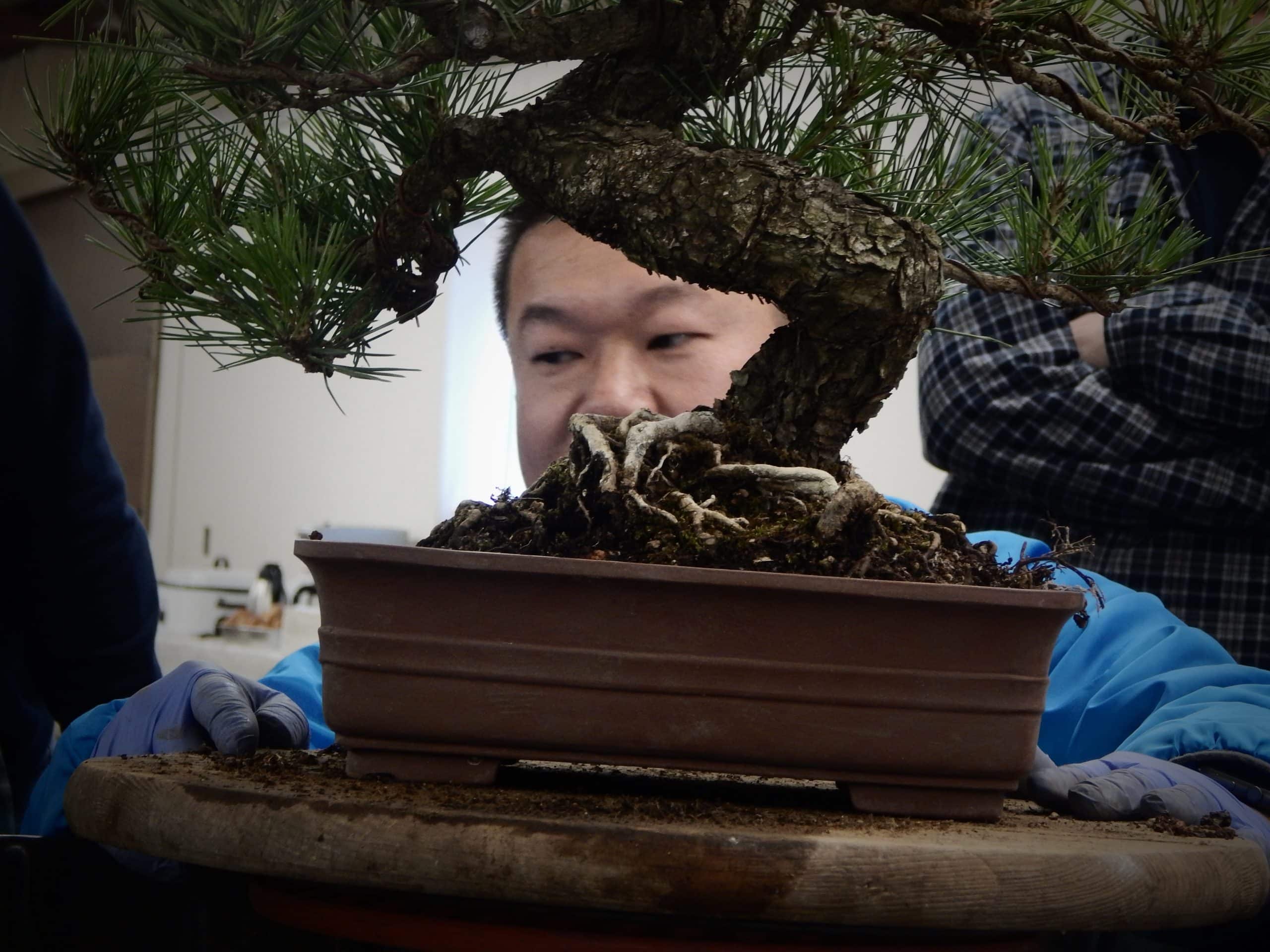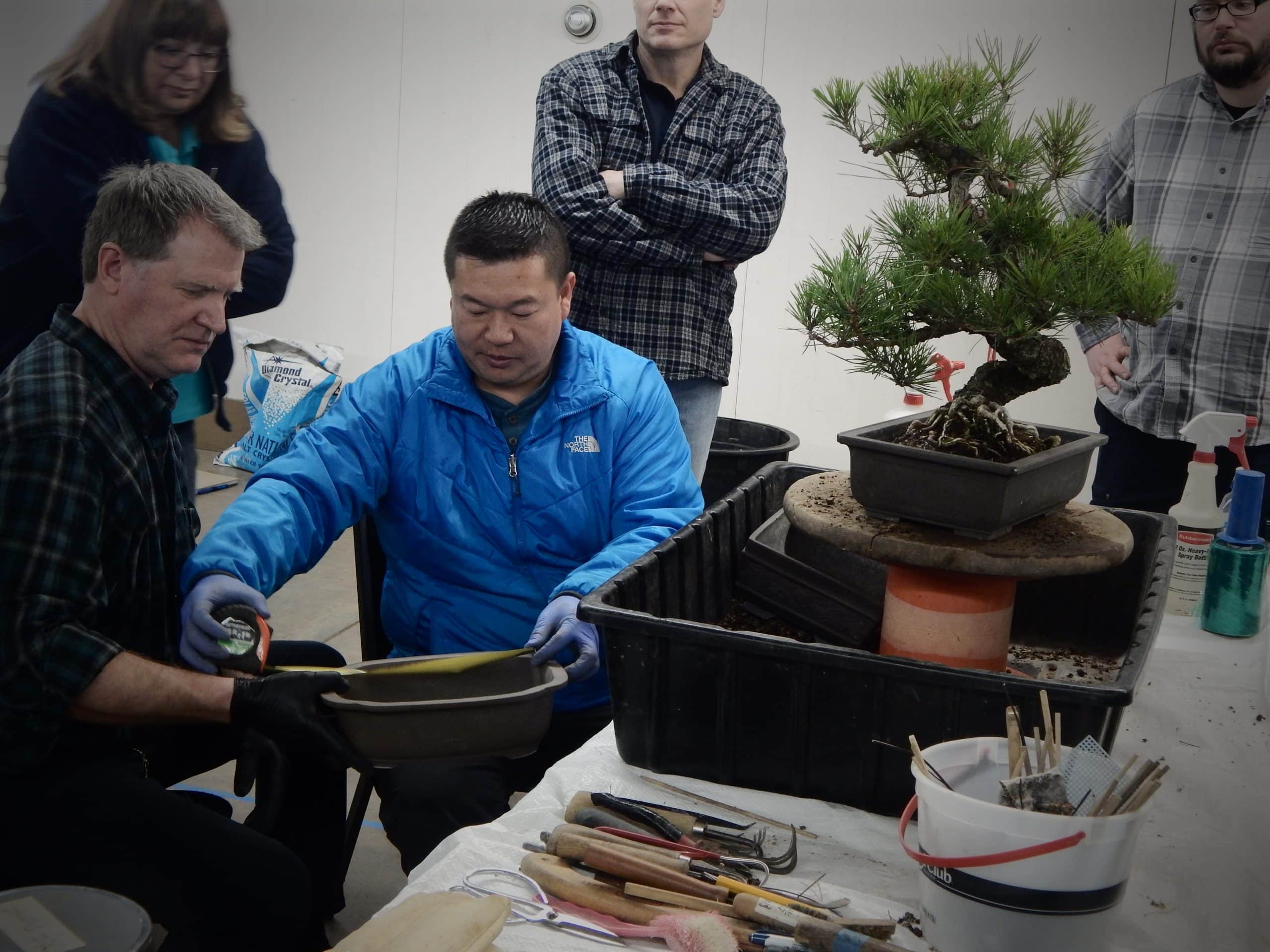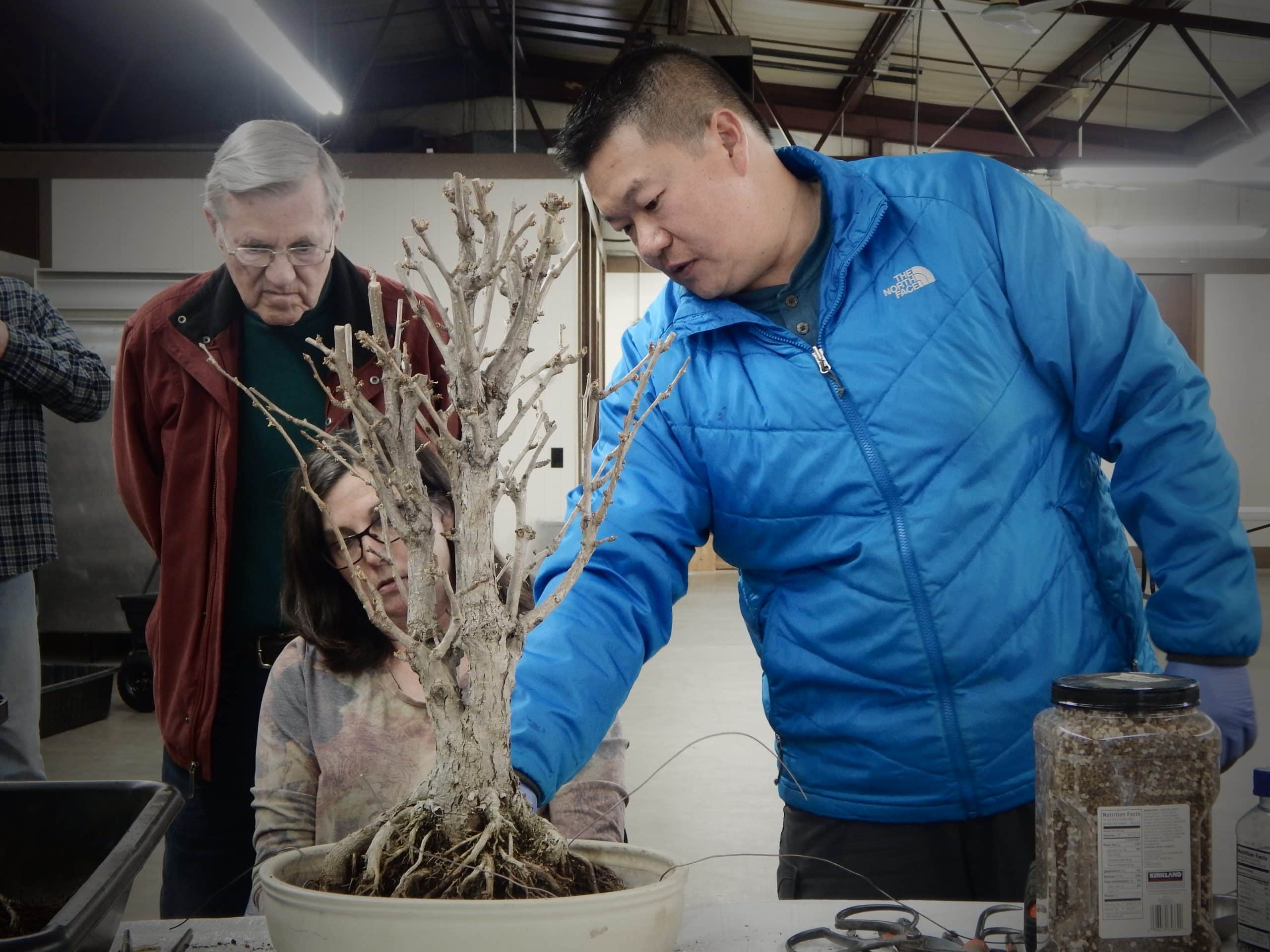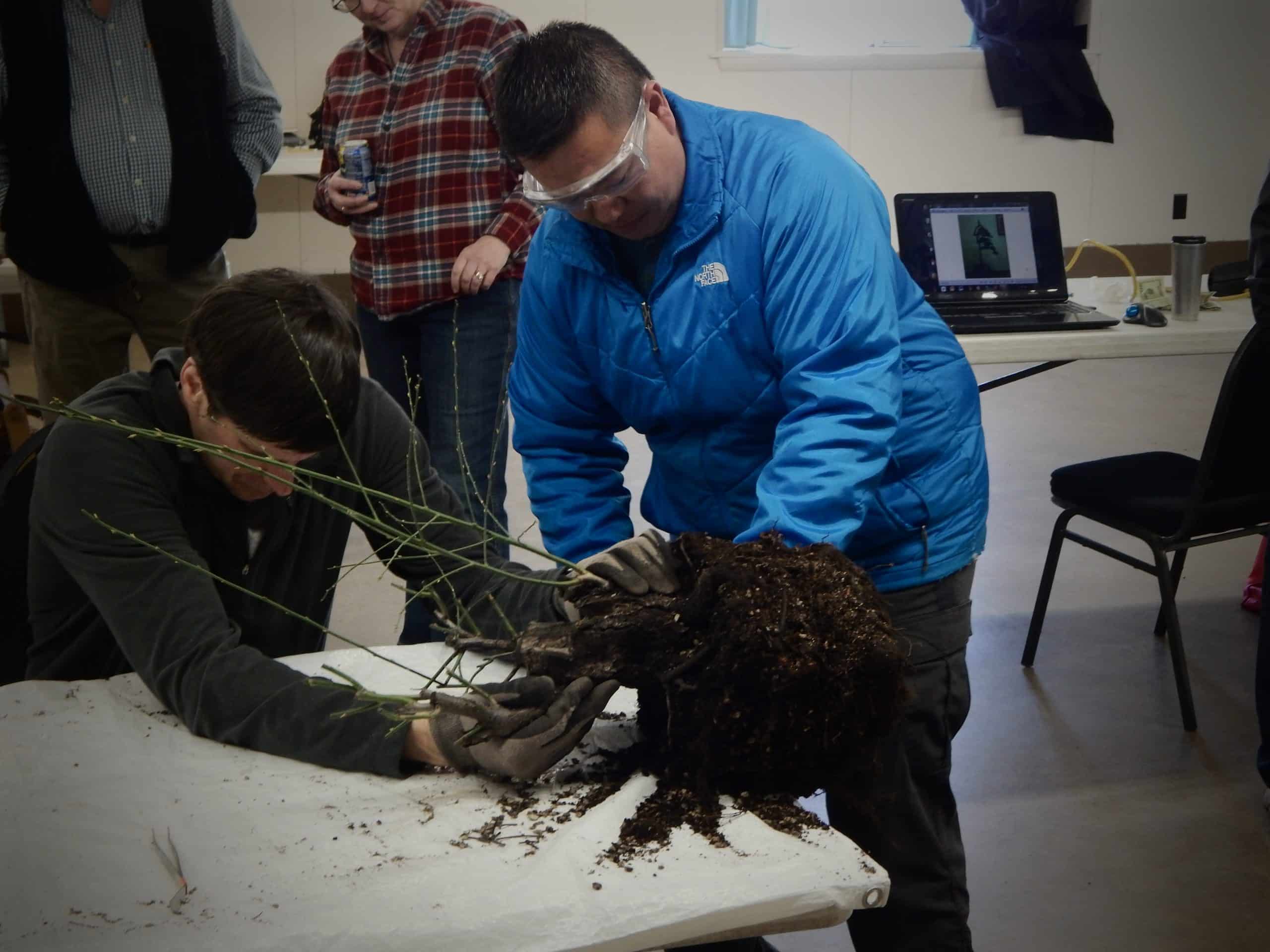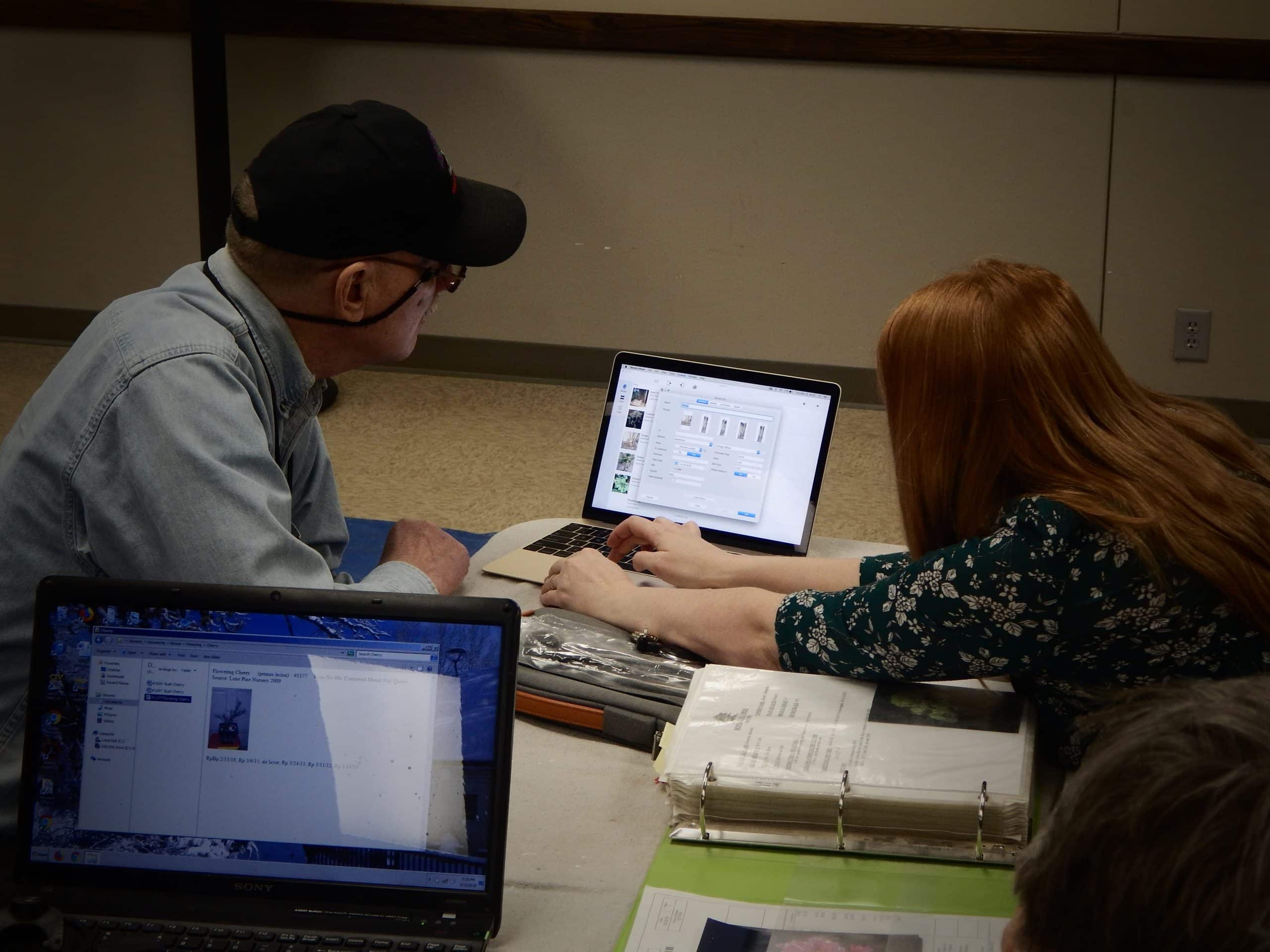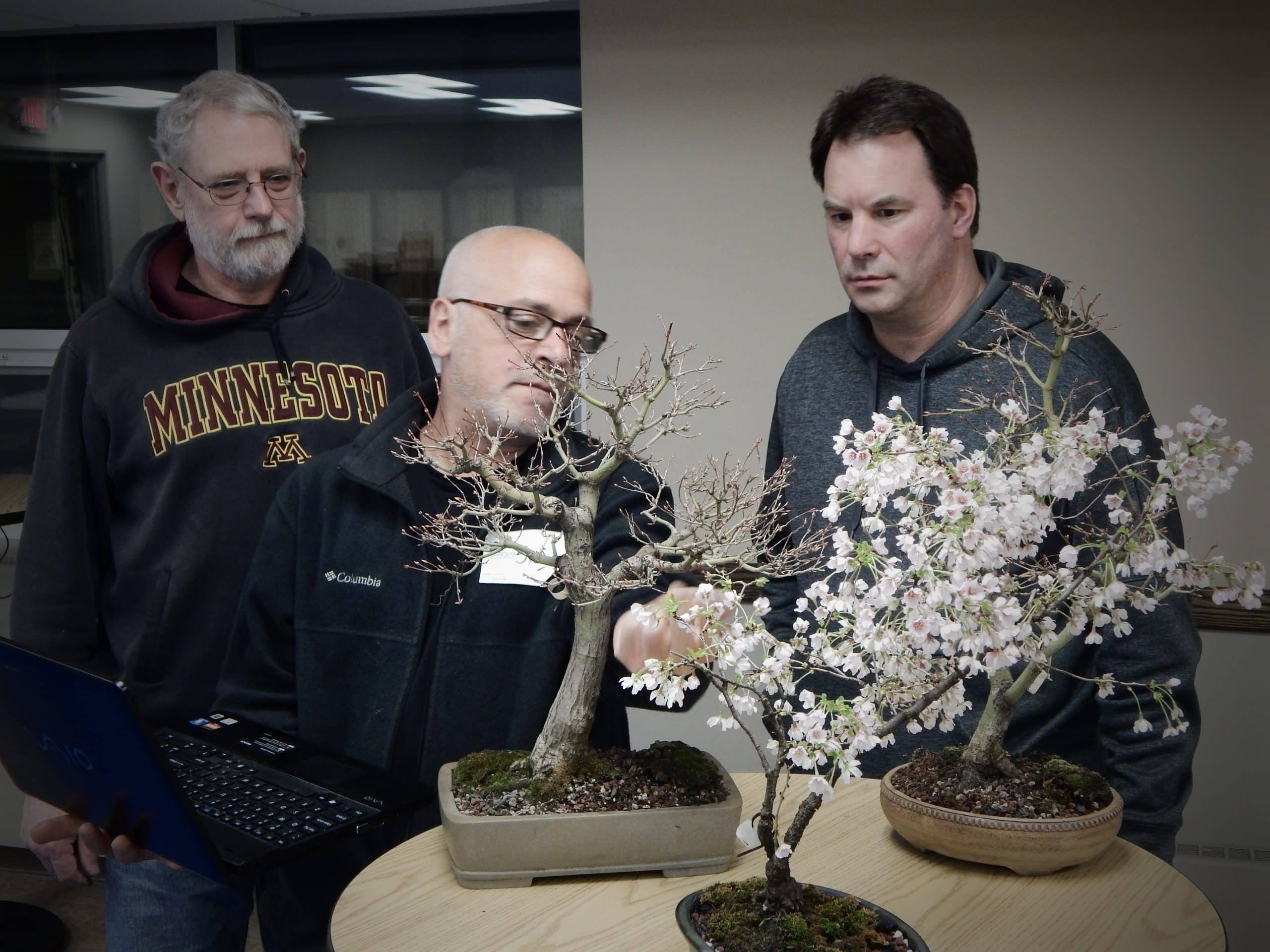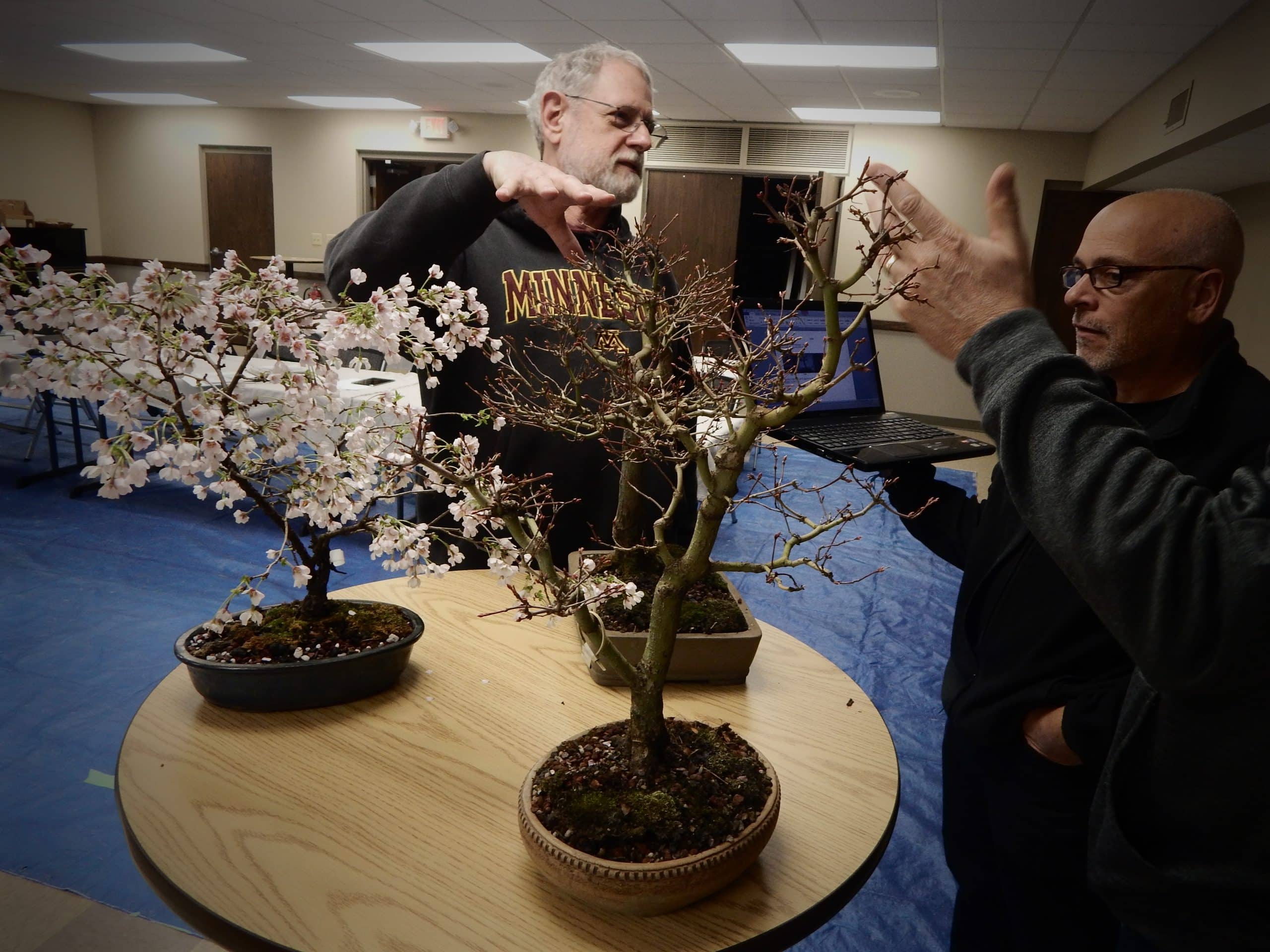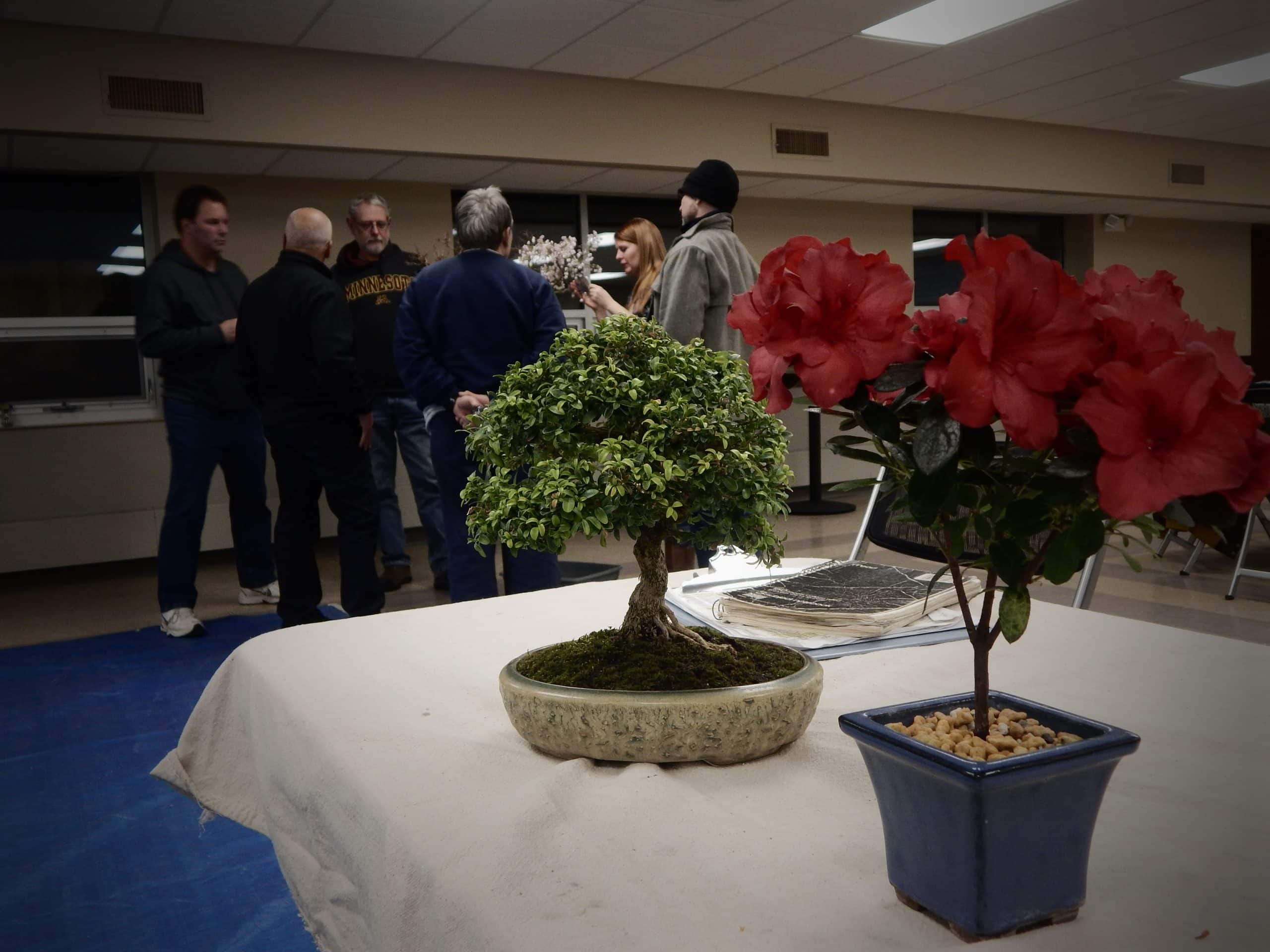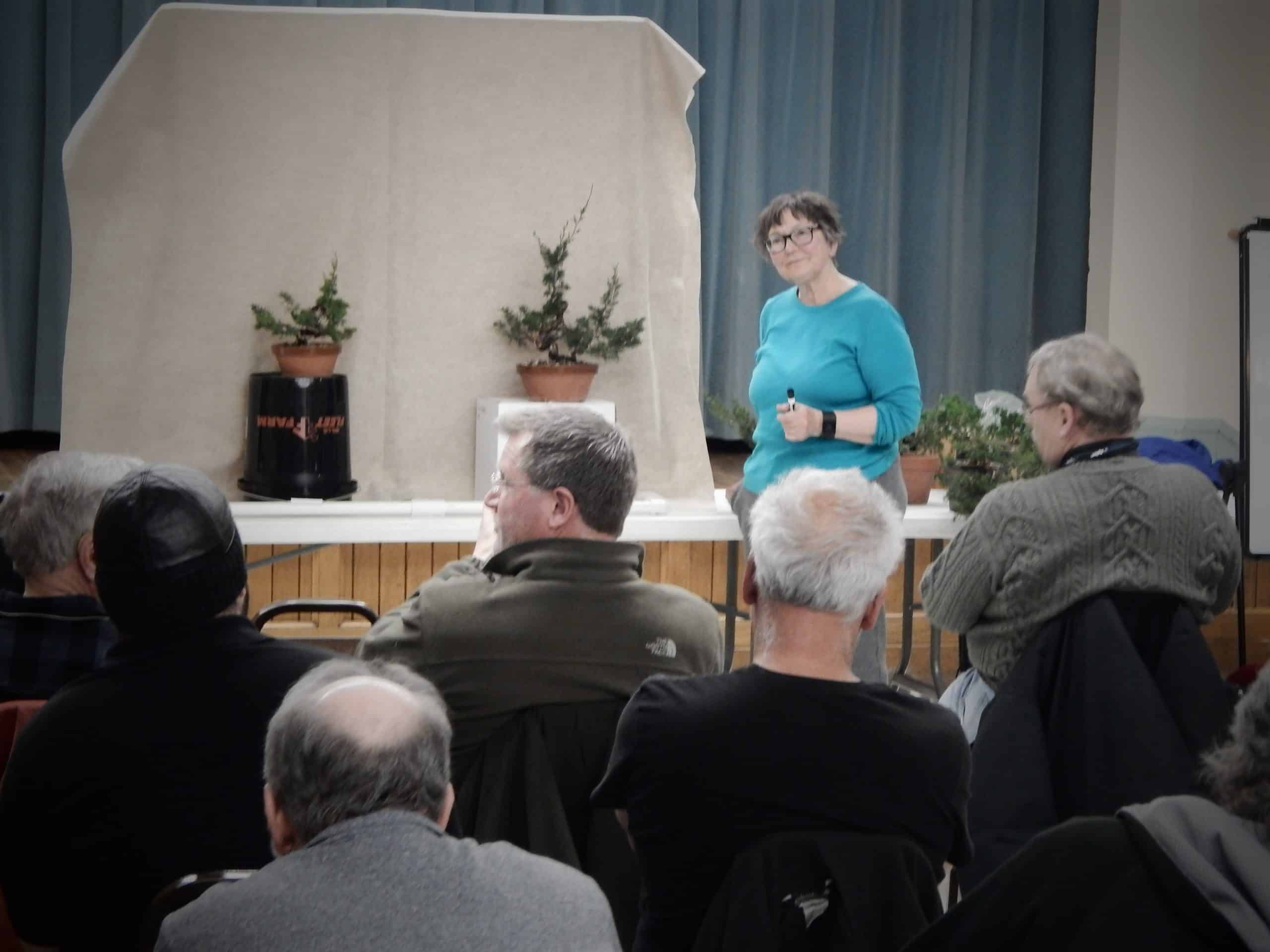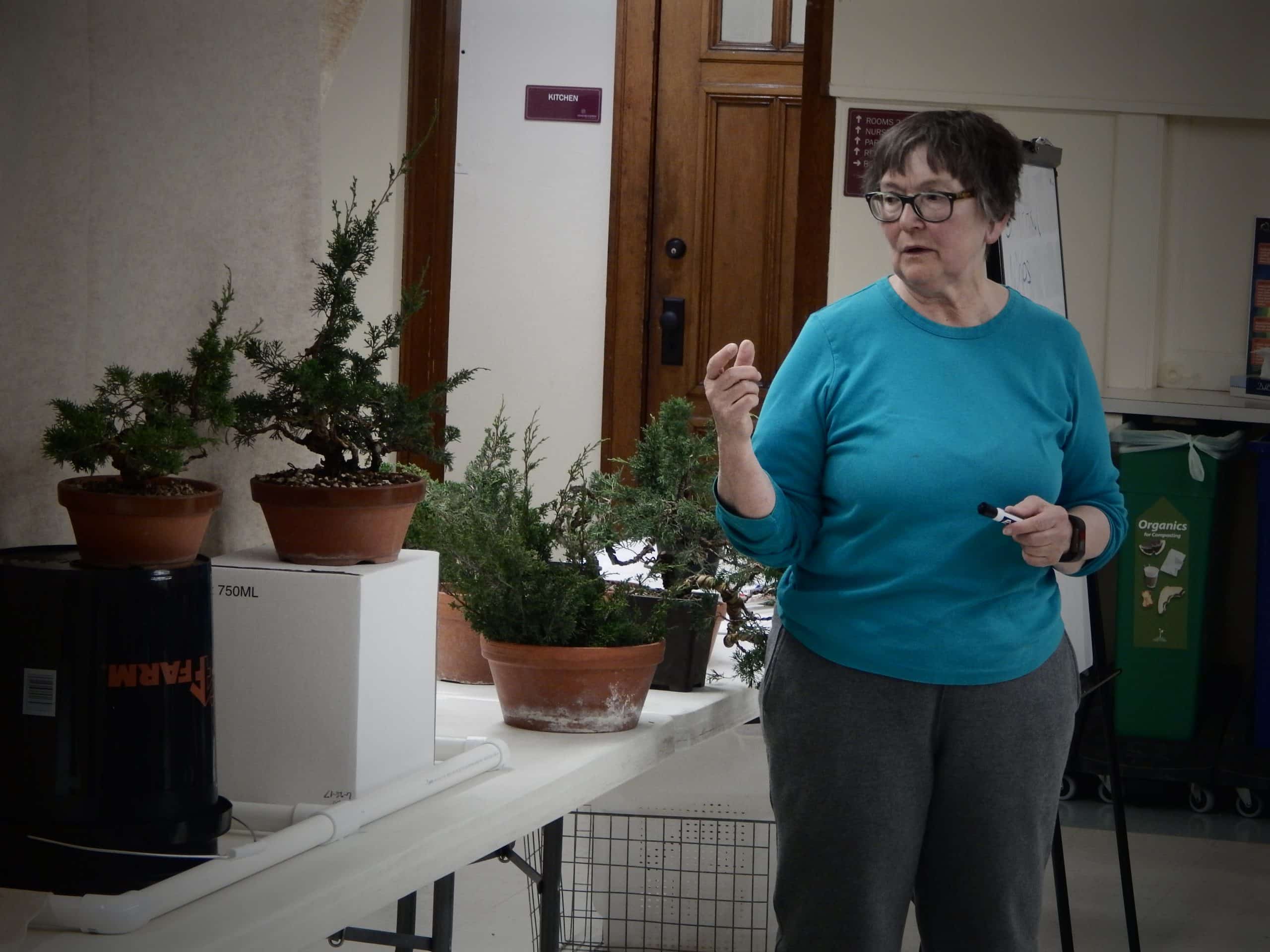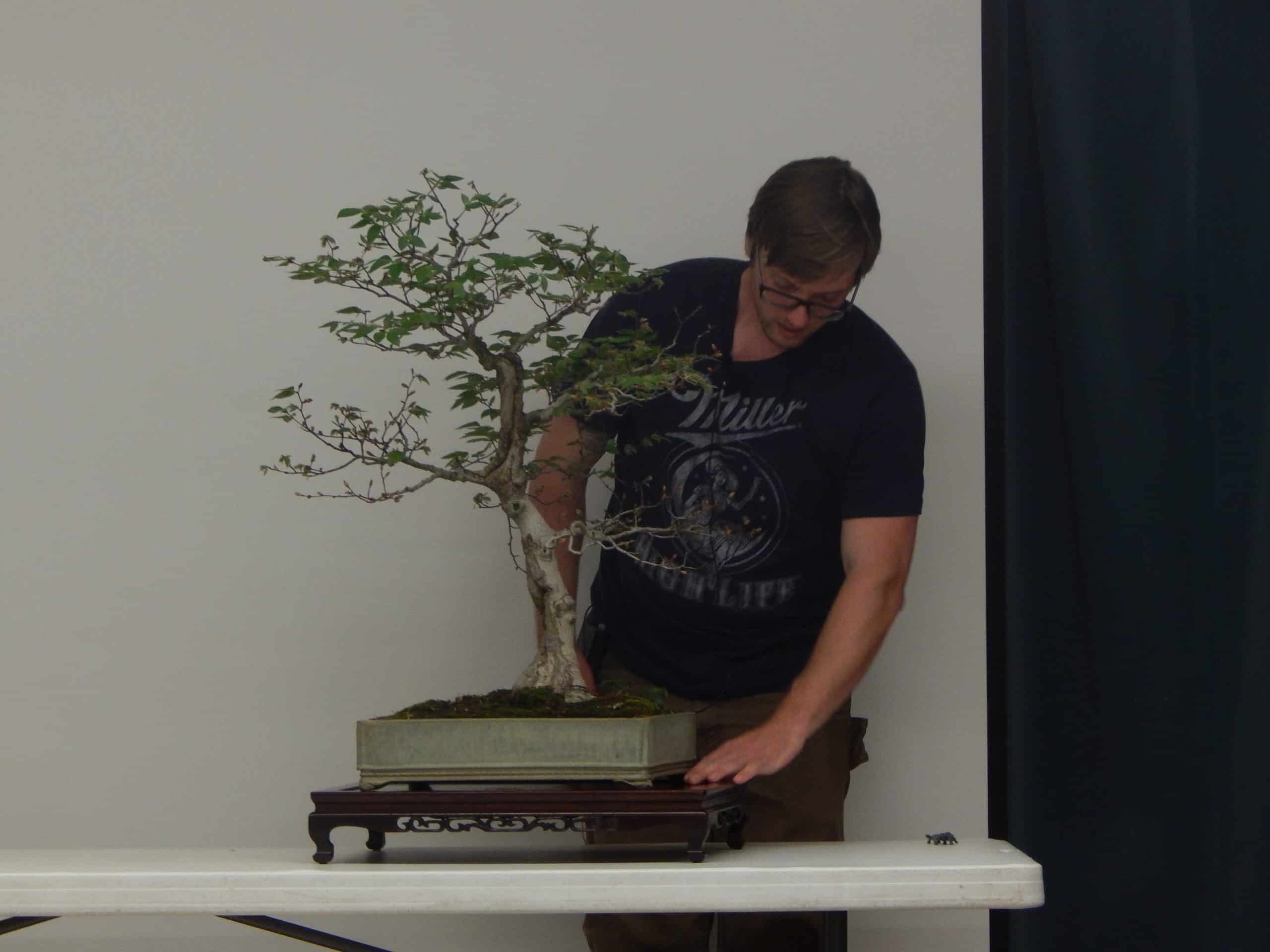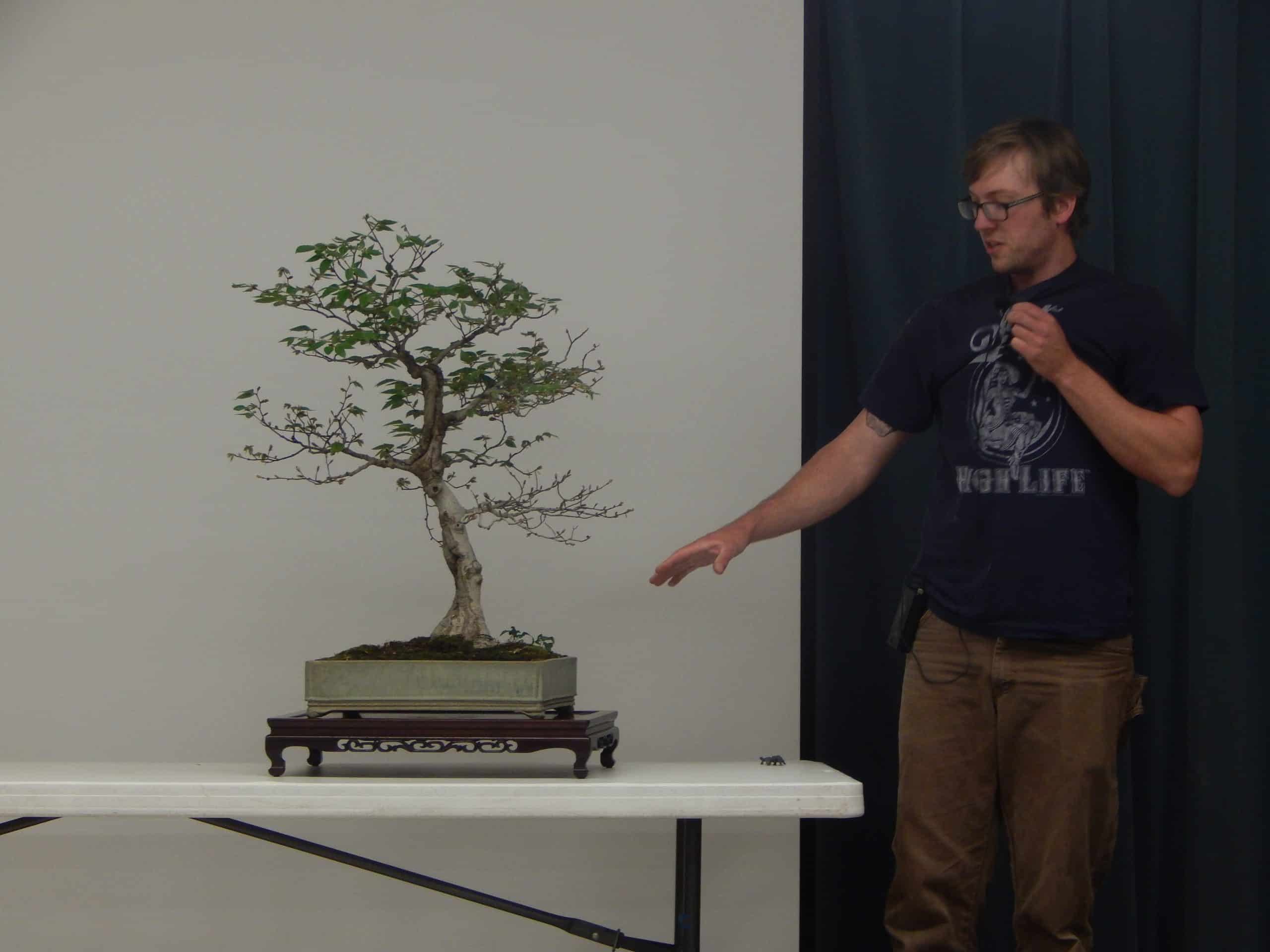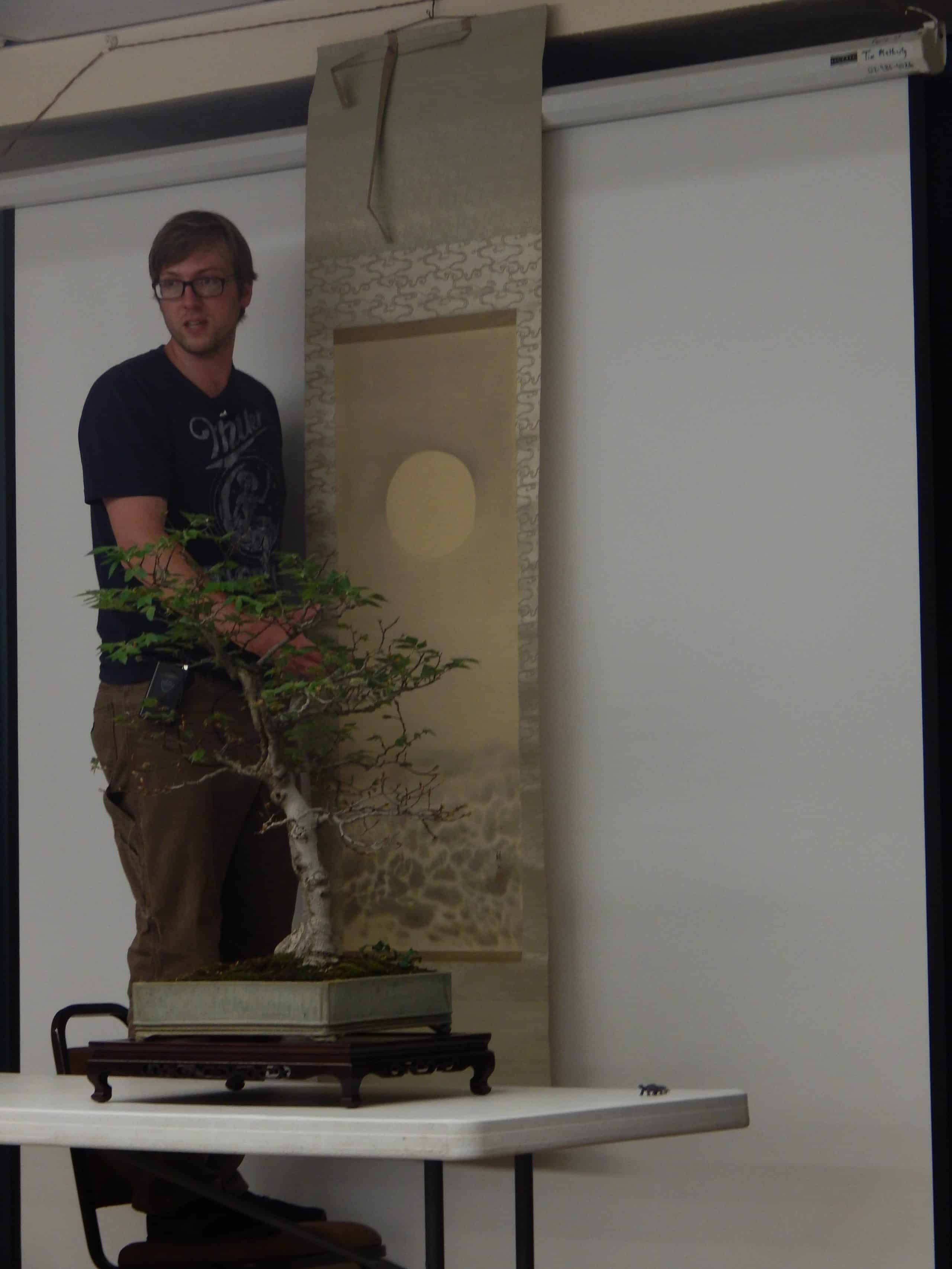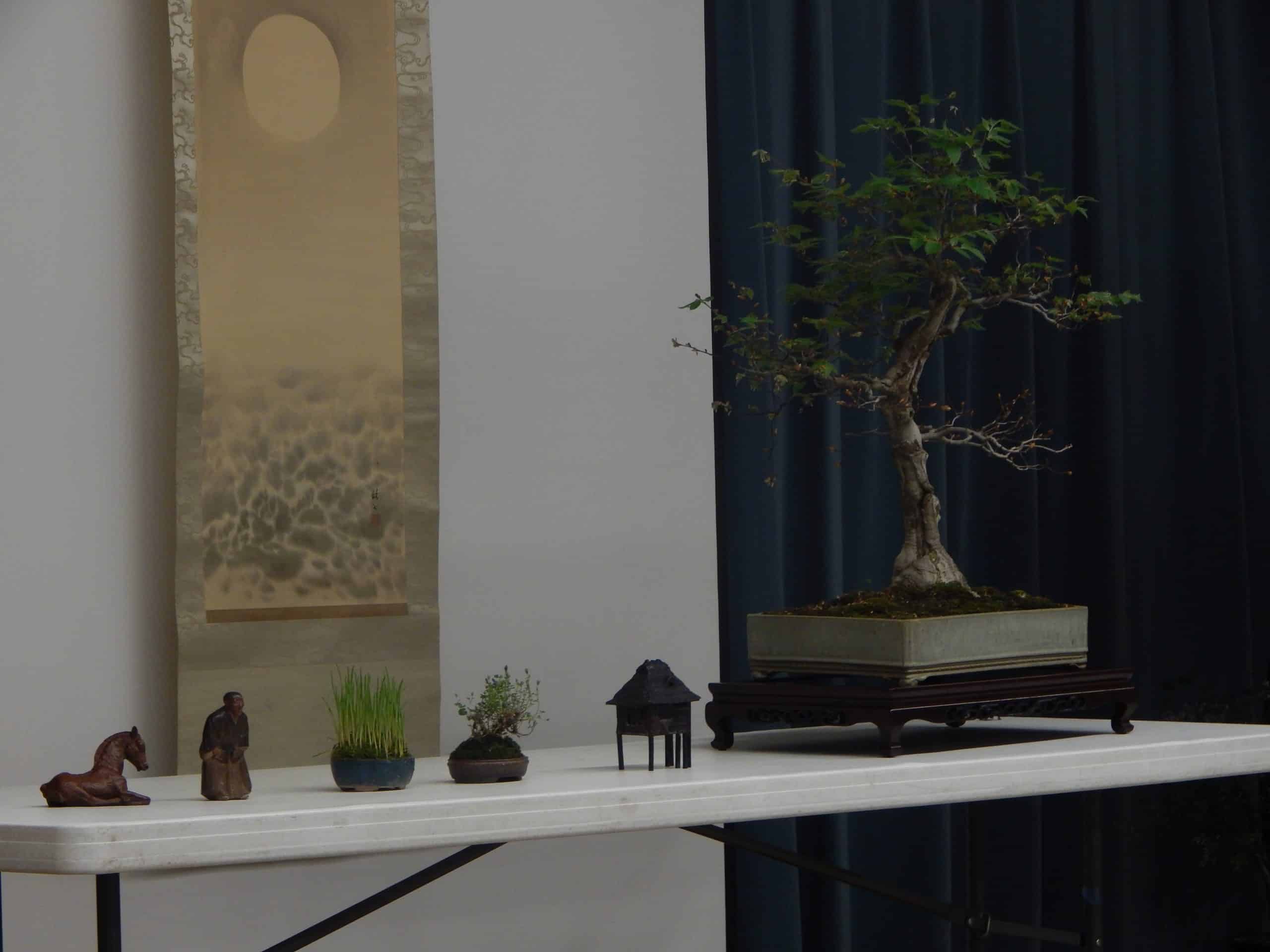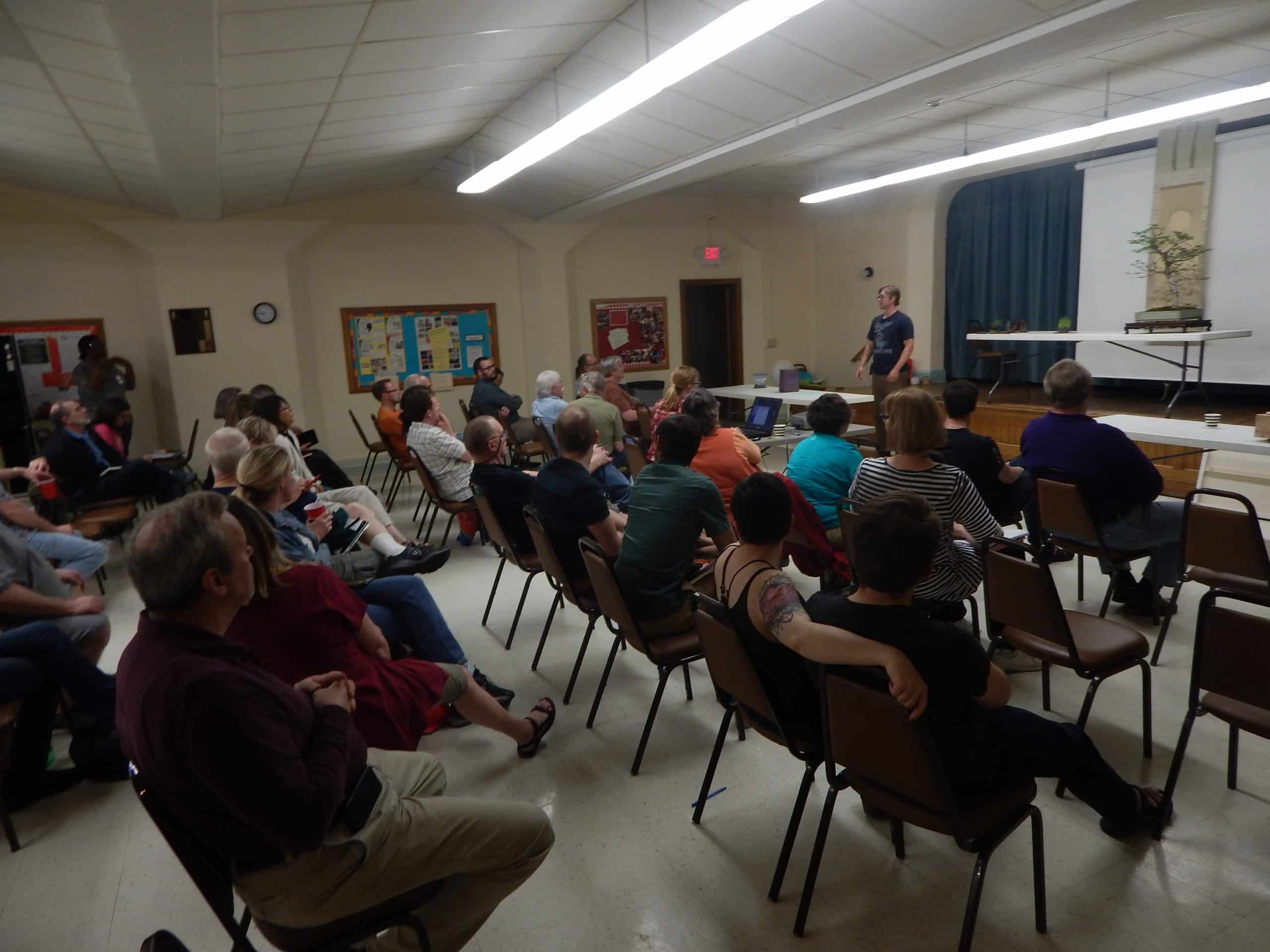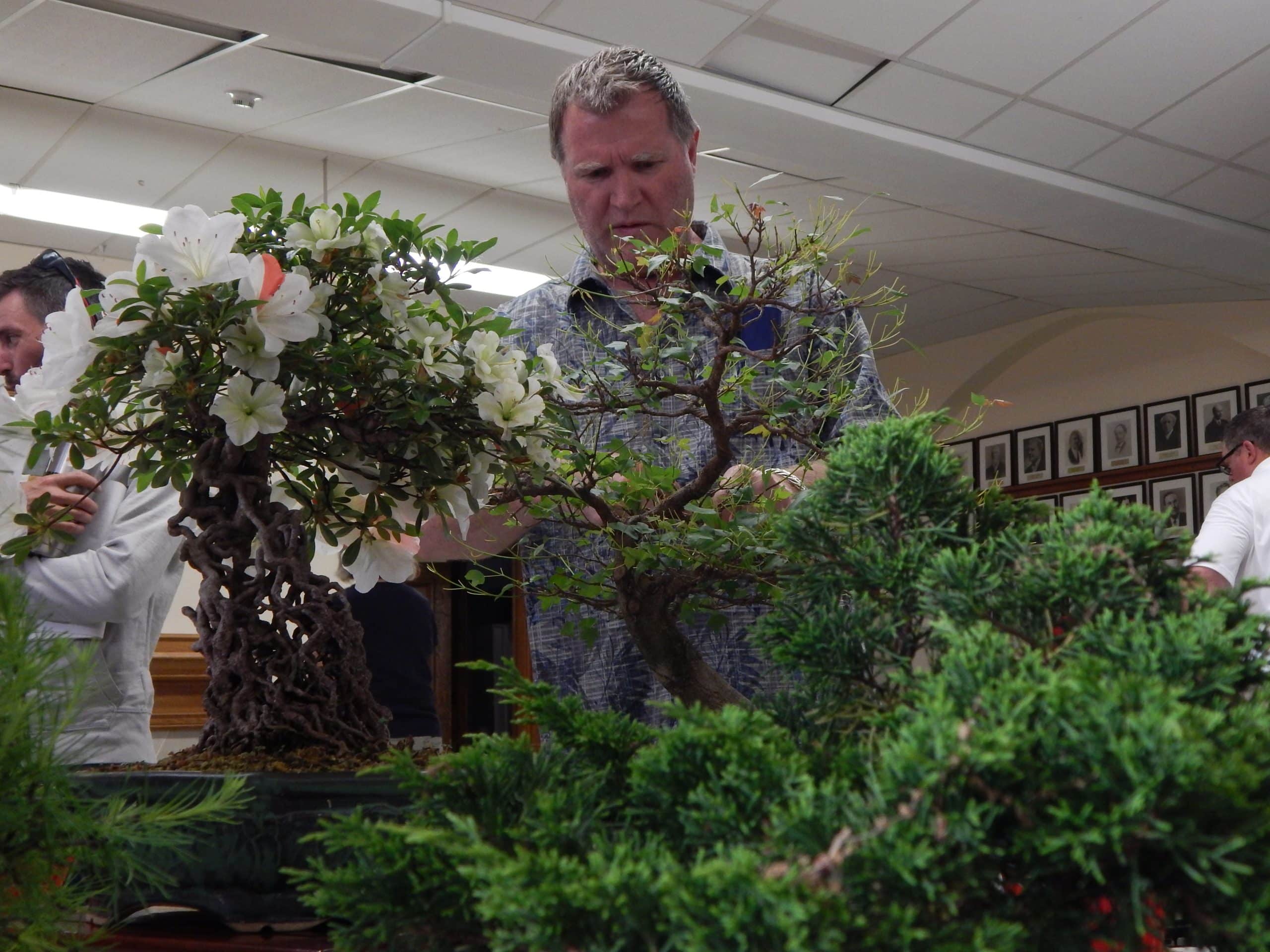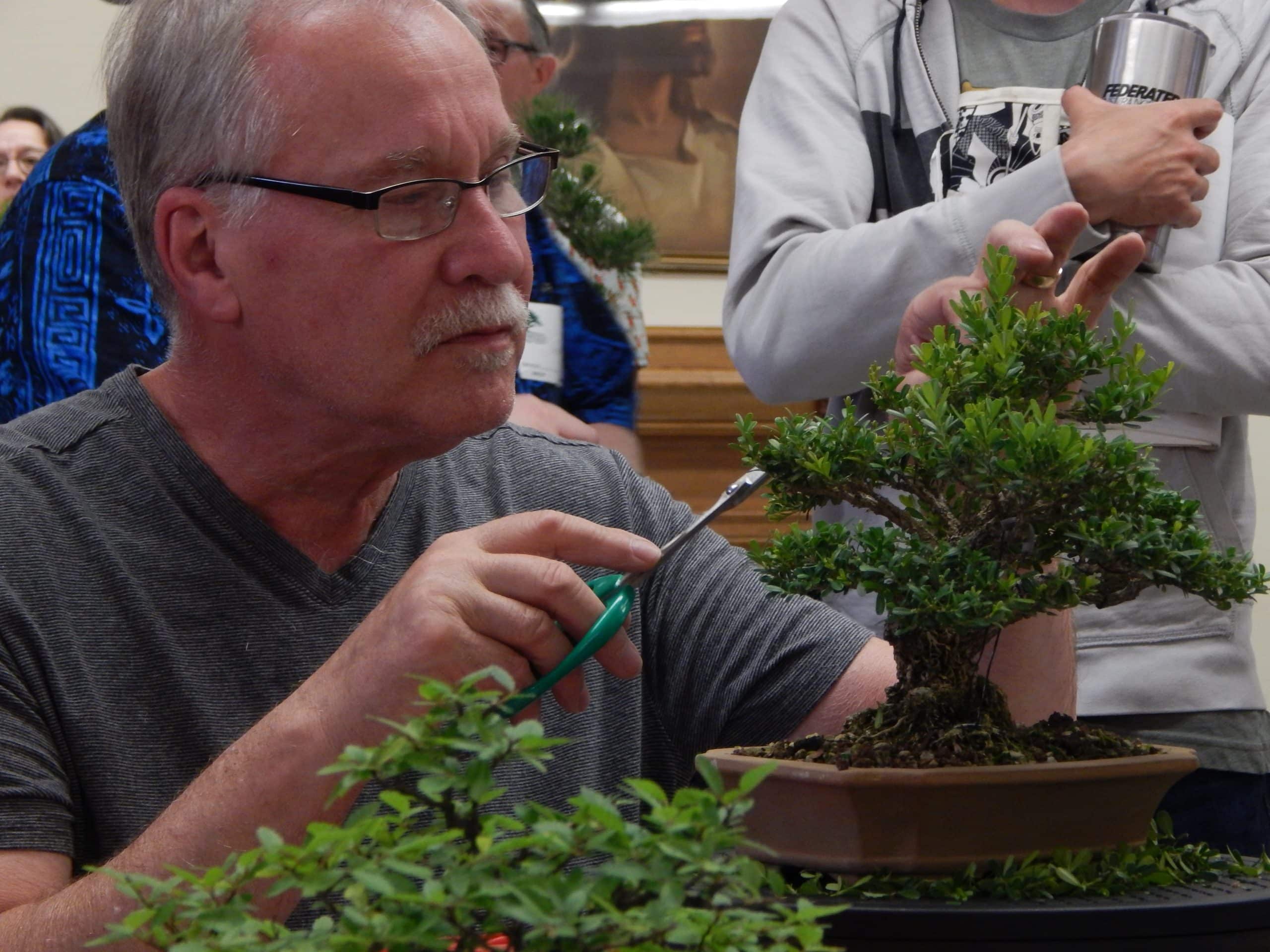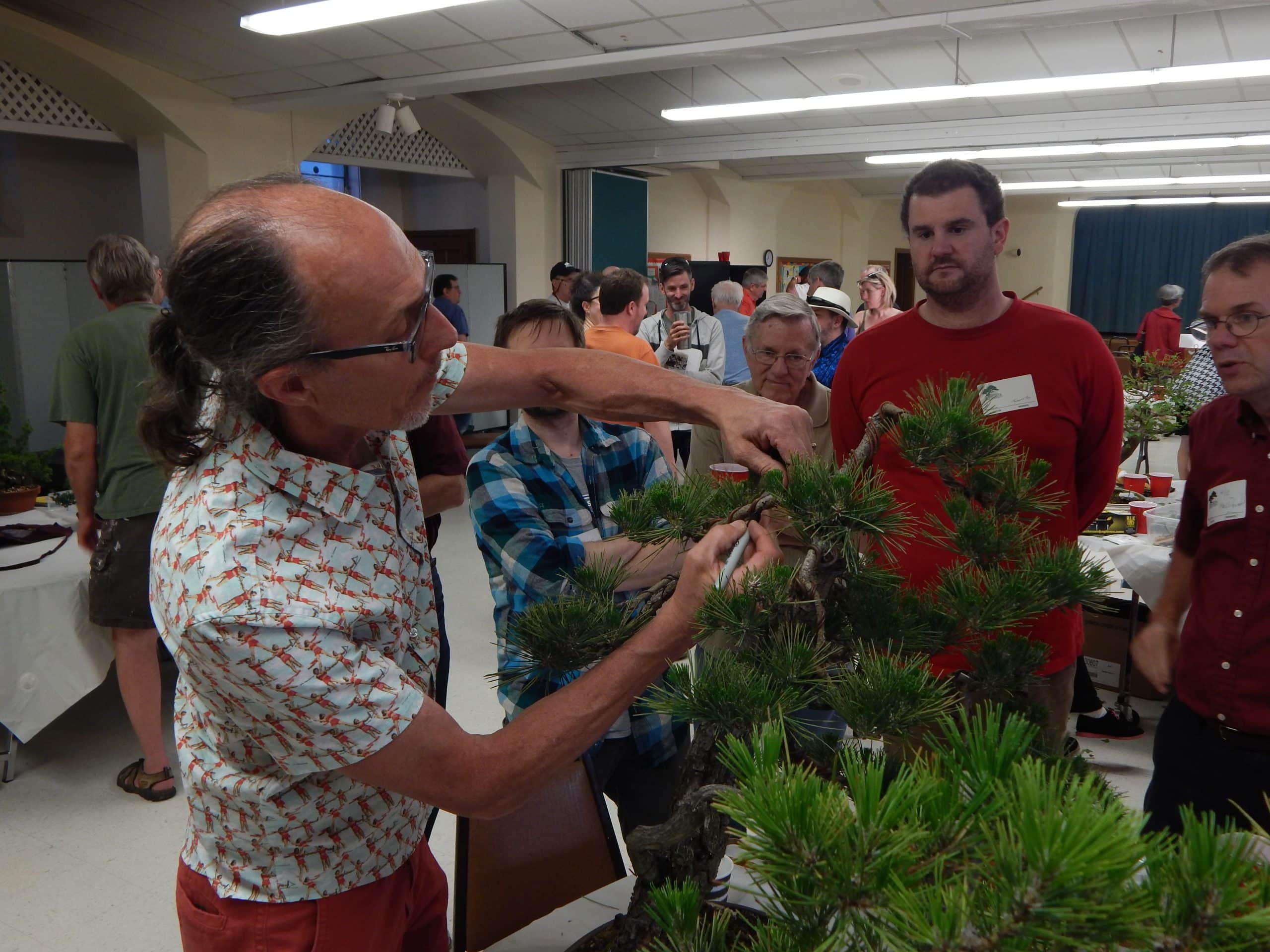 Bonsai Basics 2018 - Wiring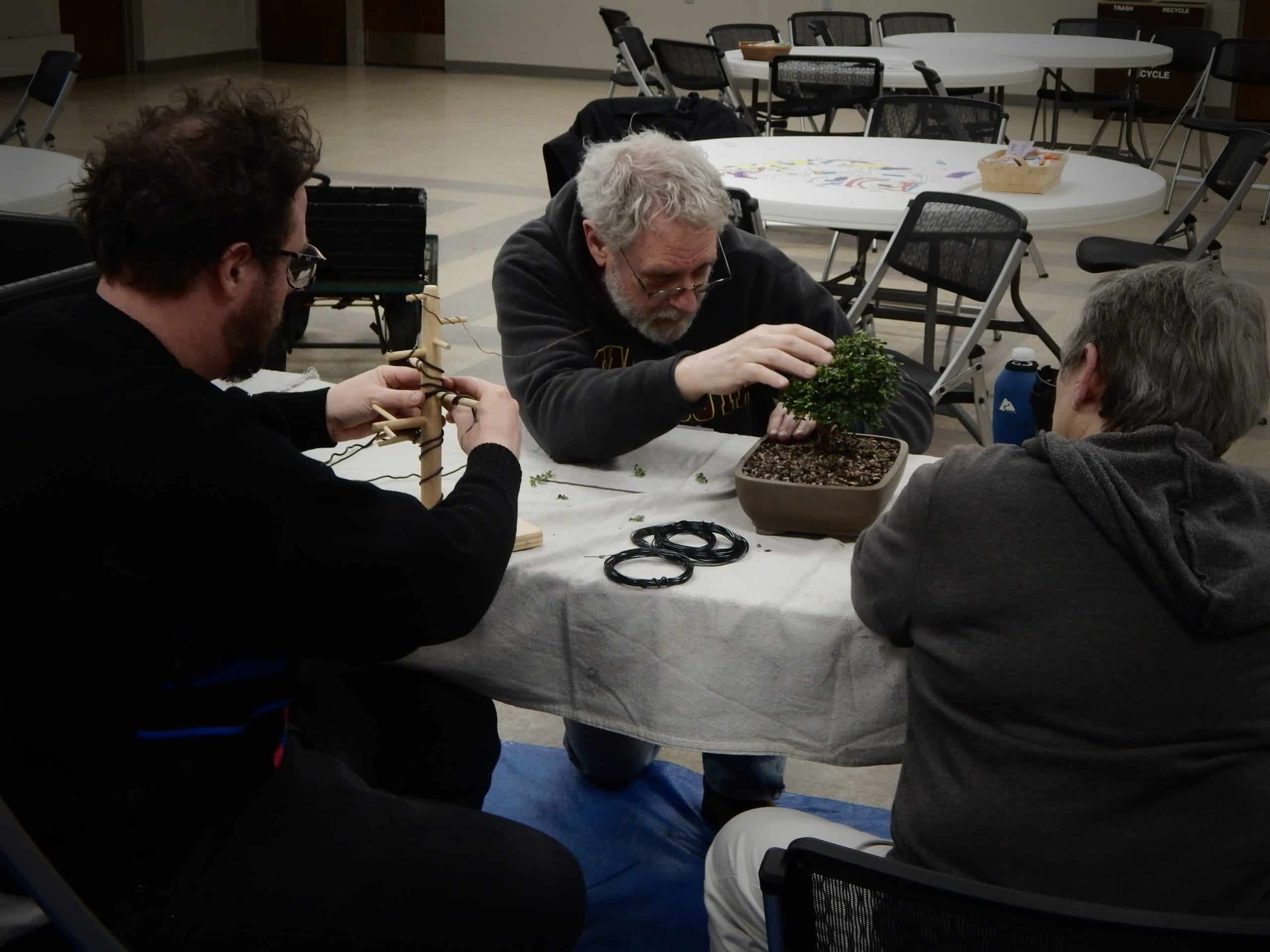 Bonsai Basics April 2018 - Wiring
Bonsai Basics April 2018 - Wiring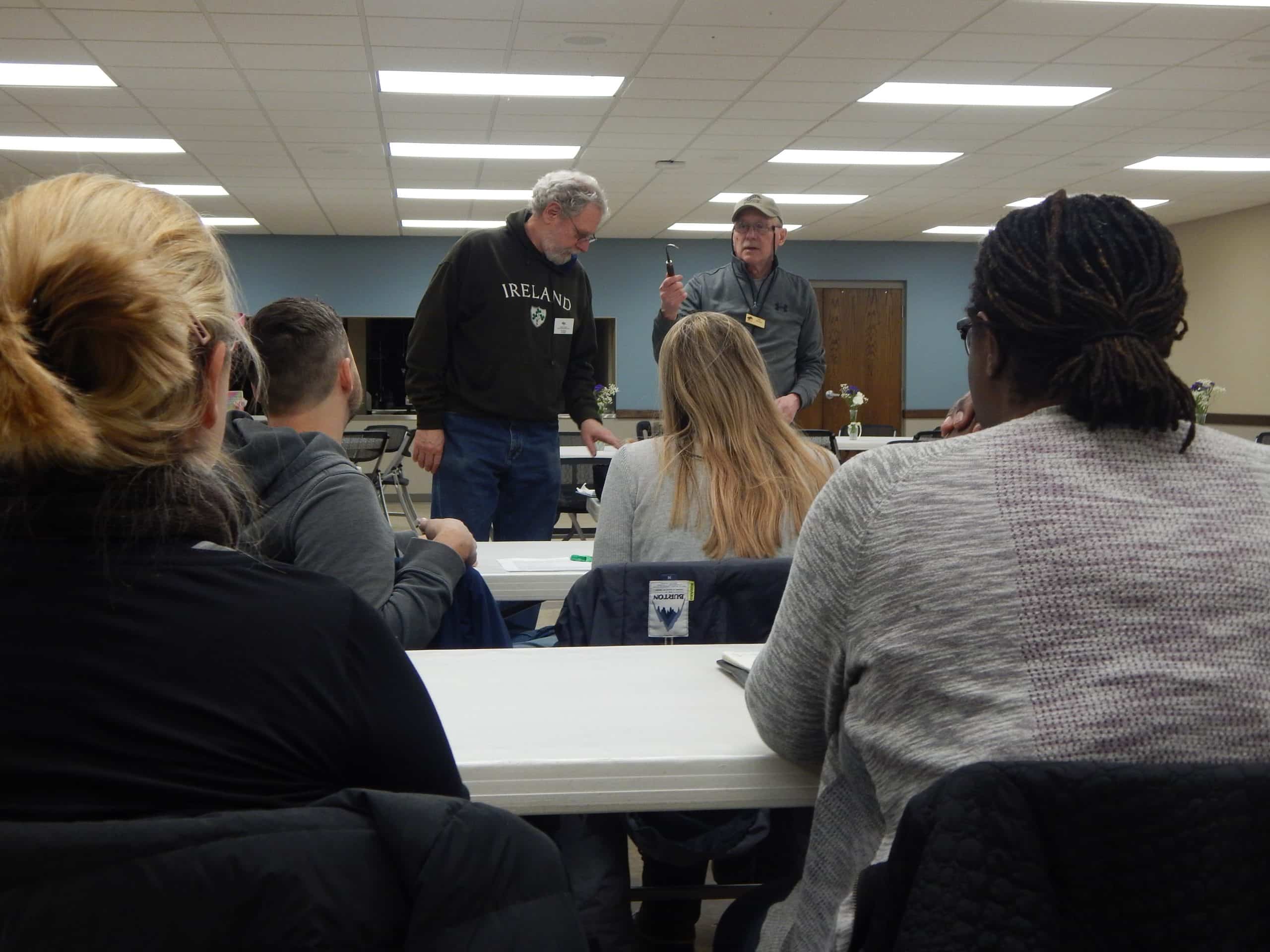 Bonsai Basics April 2018 - Wiring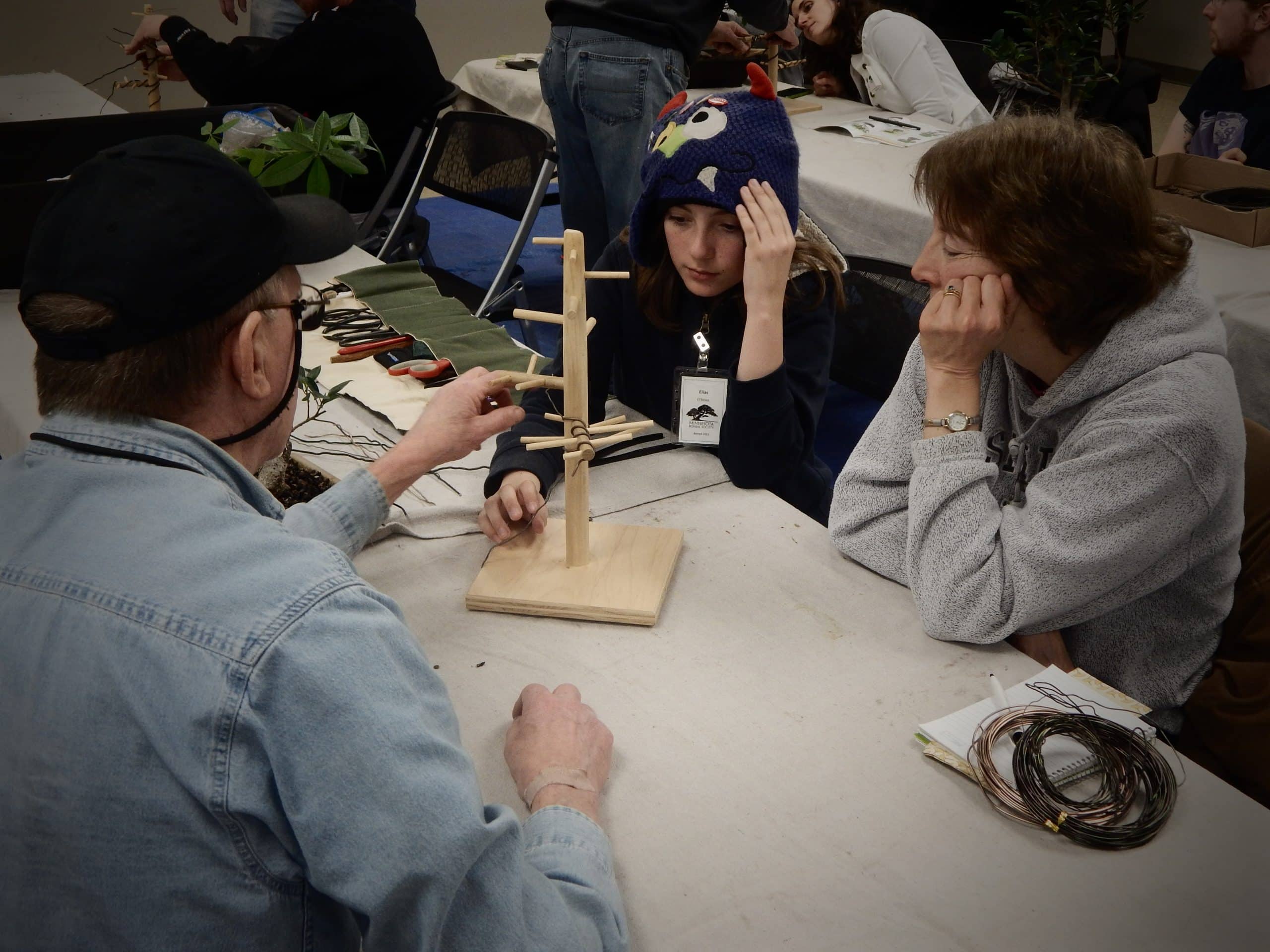 Bonsai Basics April 2018 - Wiring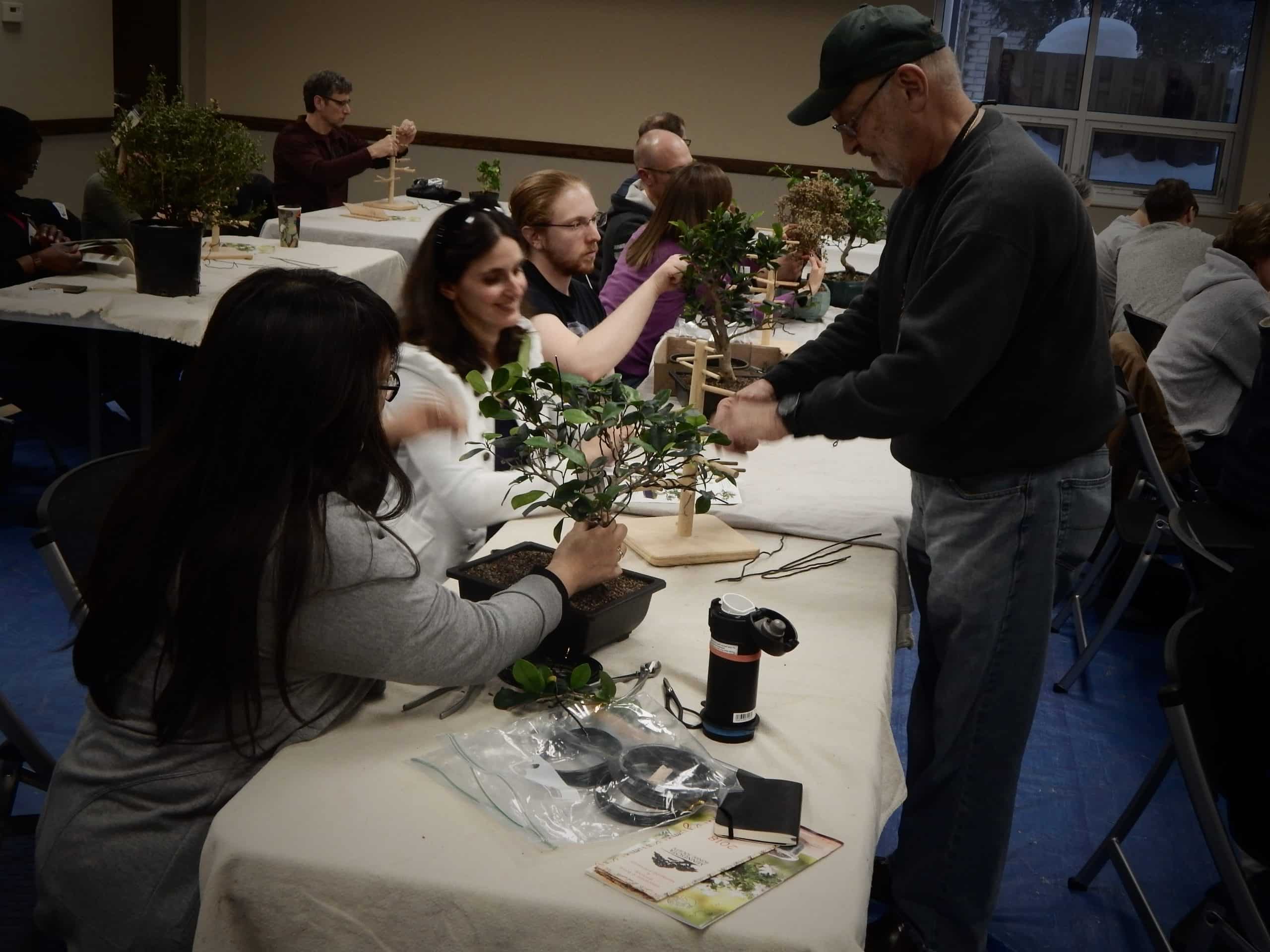 General Meeting May 2018 - Displays with Matt Reel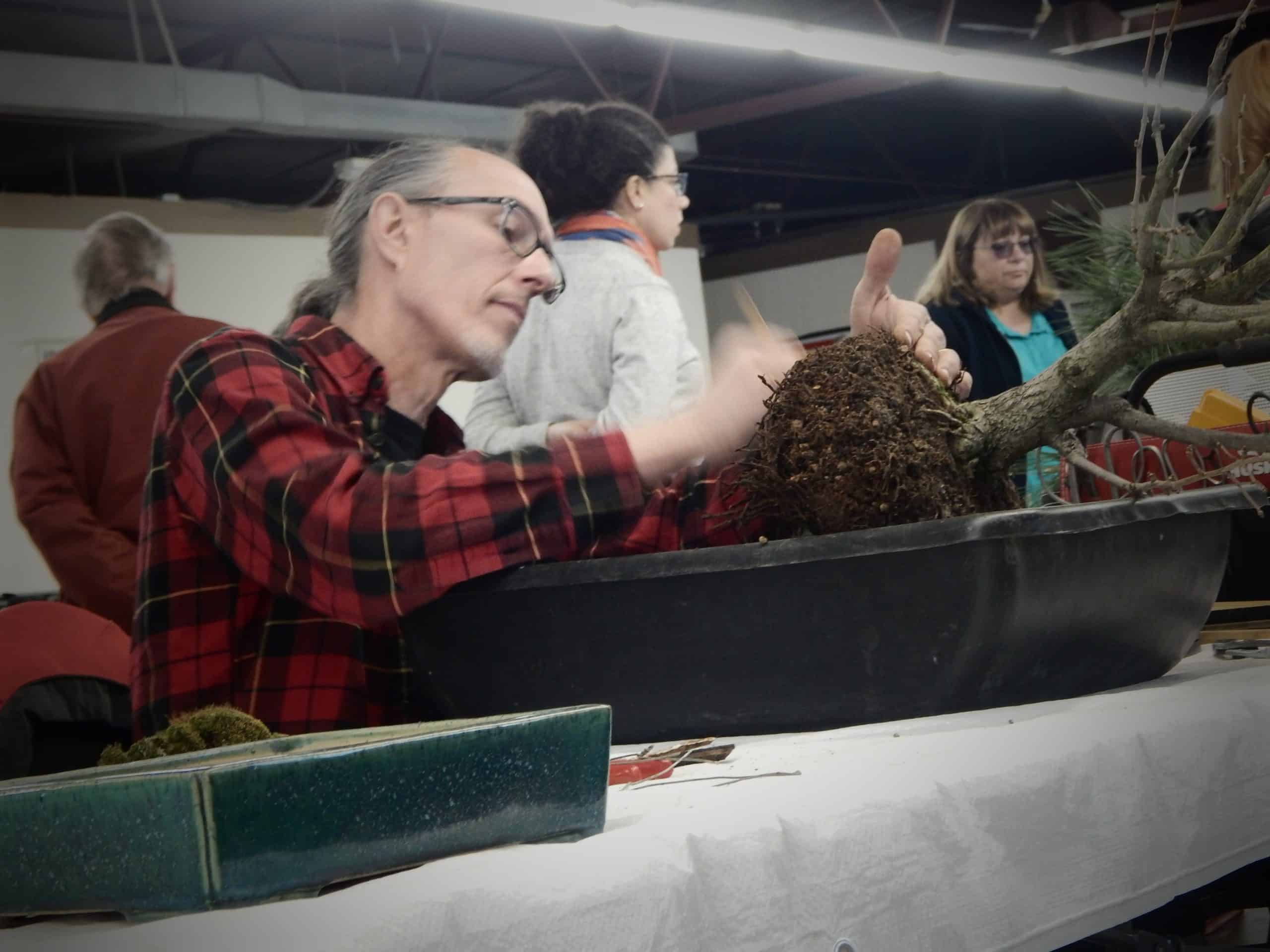 Peter Tea Study Group March 2018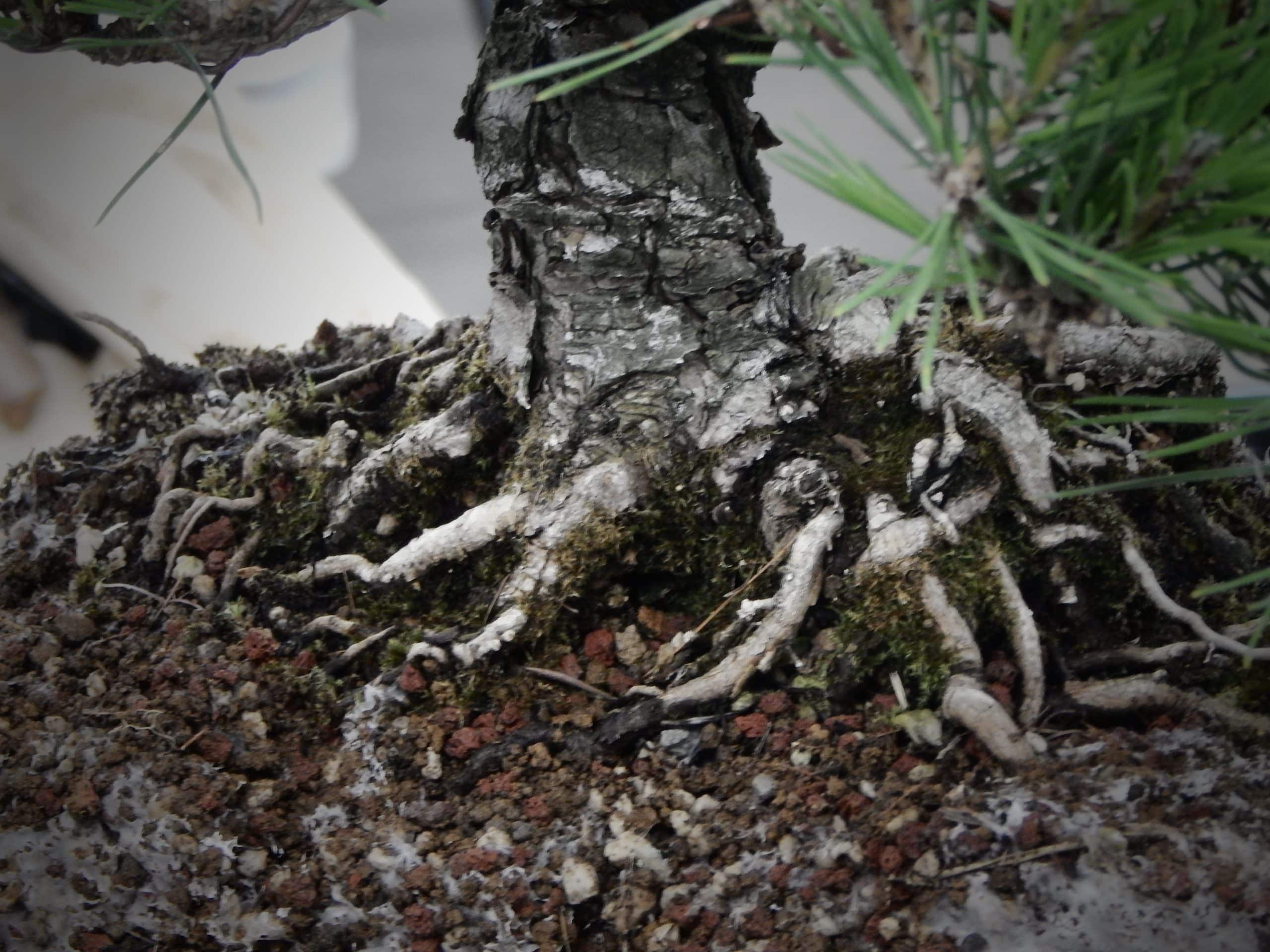 Peter Tea Study Group March 2018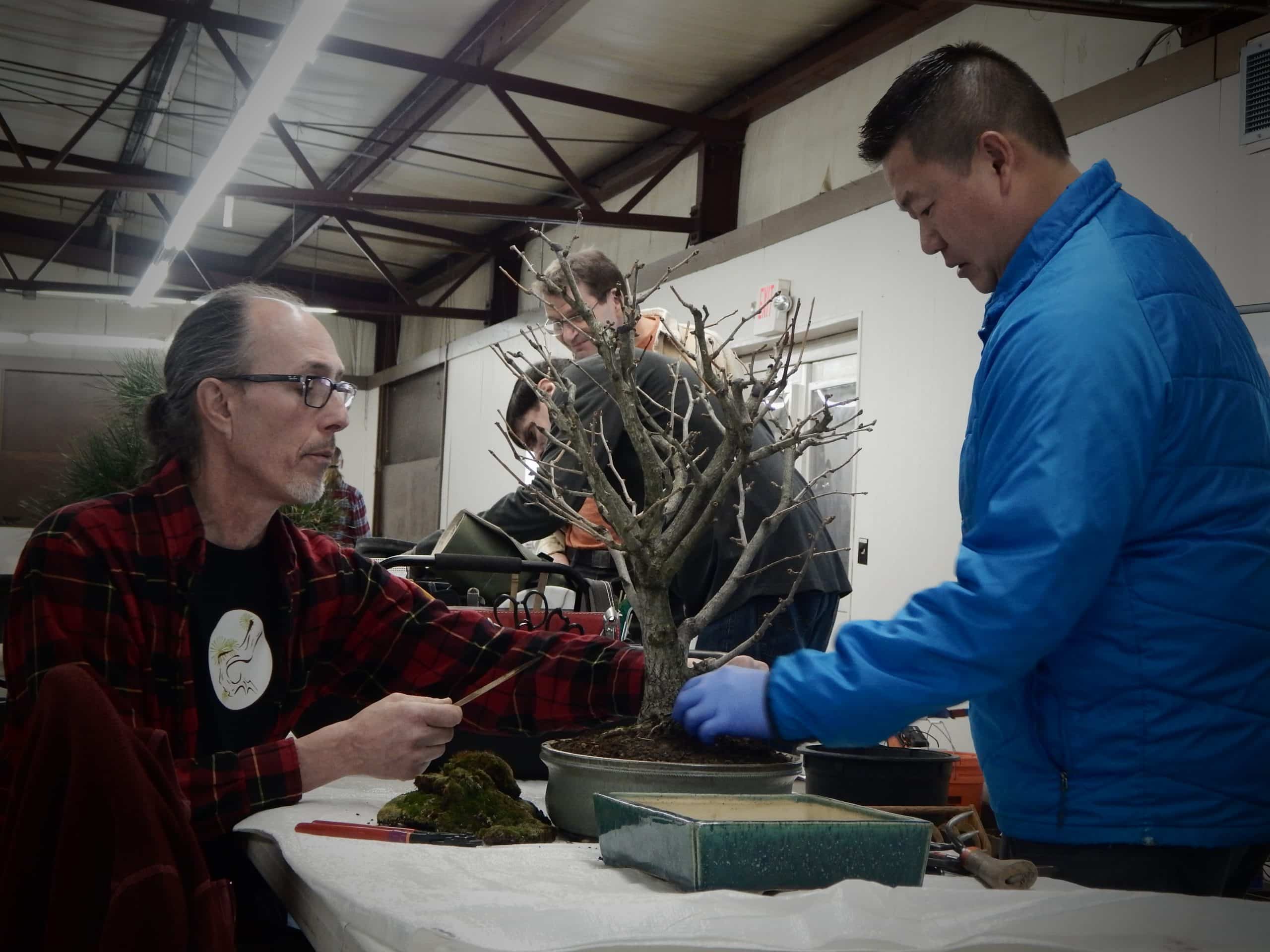 Peter Tea Study Group March 2018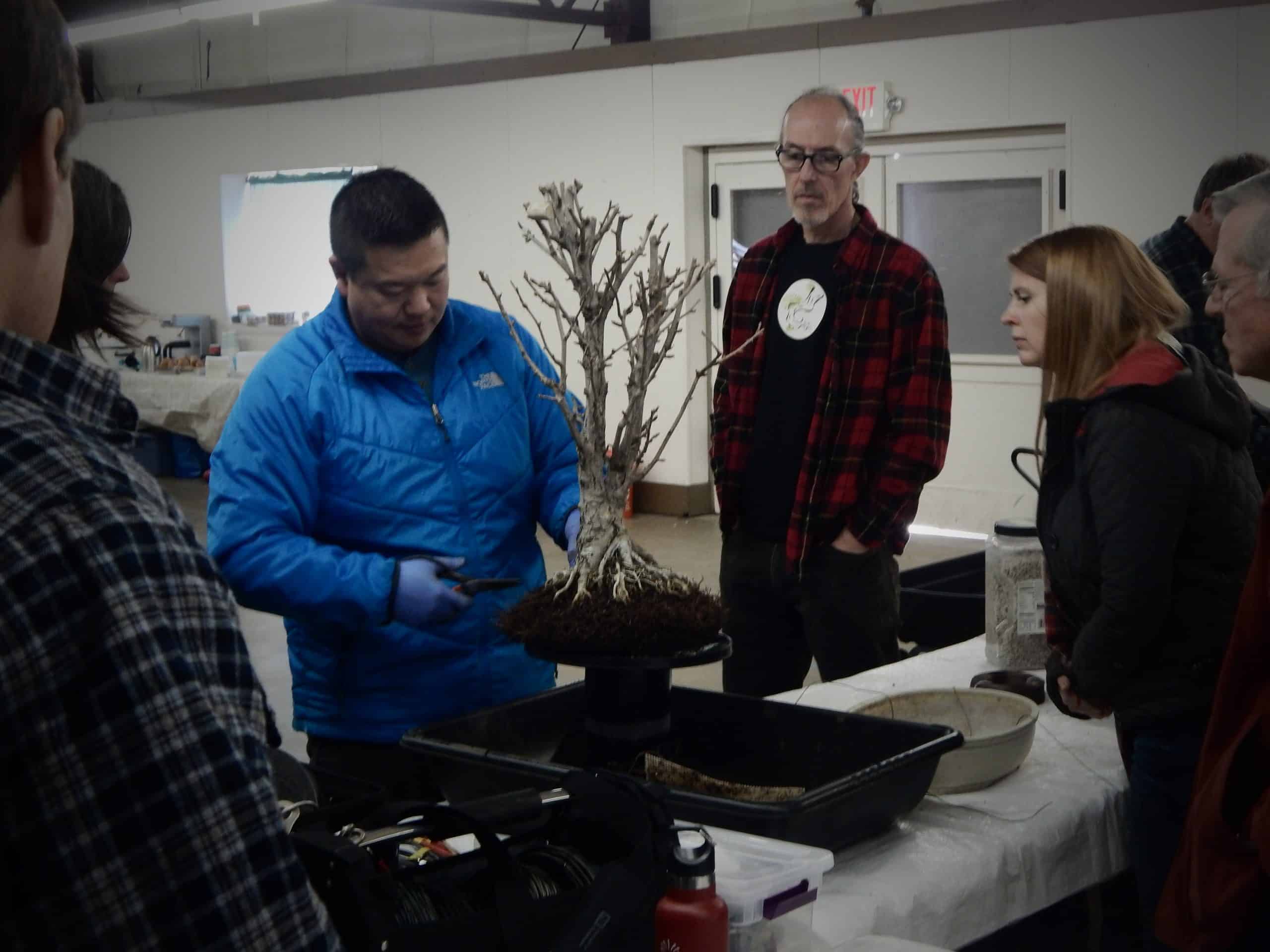 Peter Tea Study Group March 2018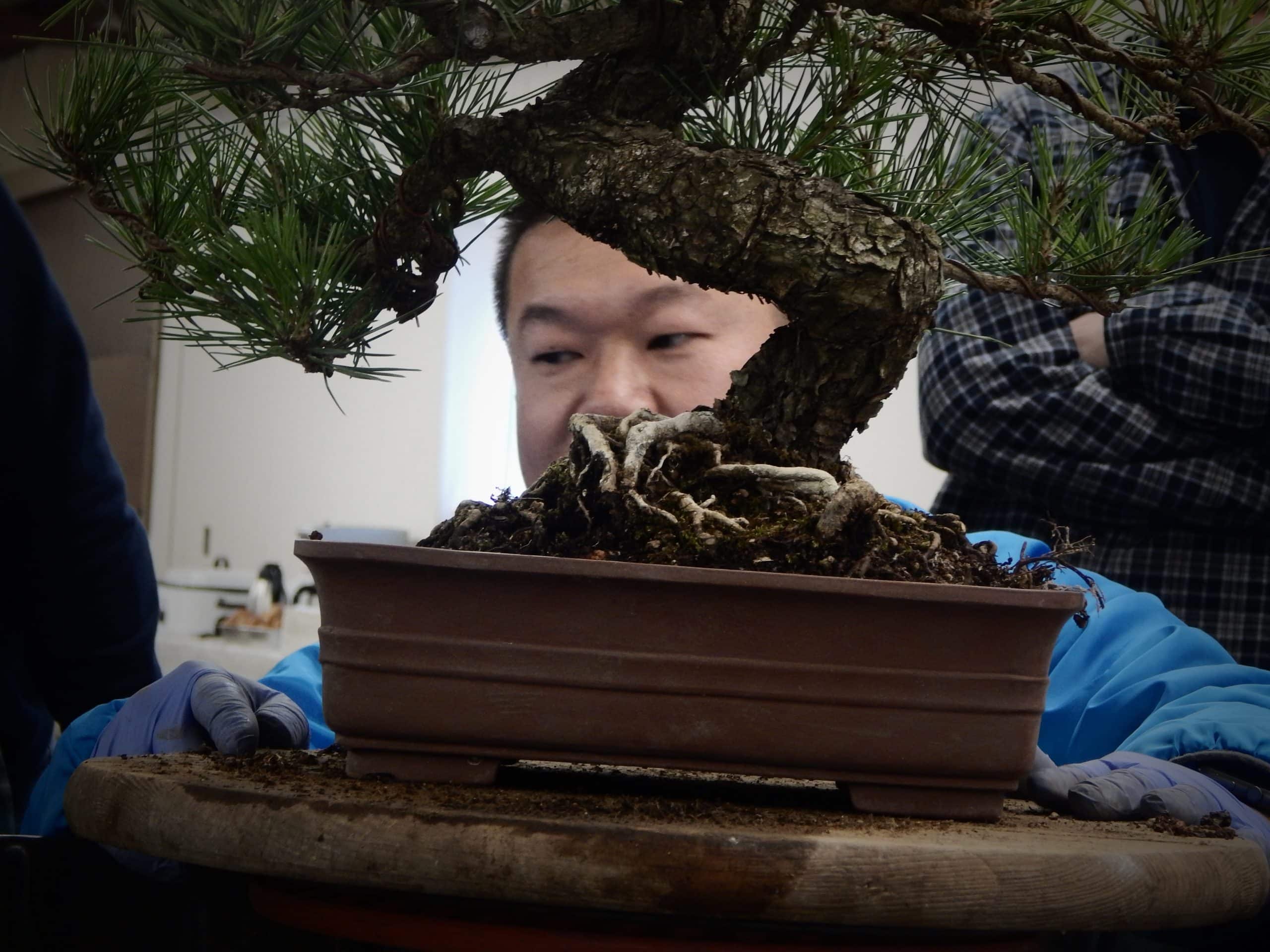 Peter Tea Study Group3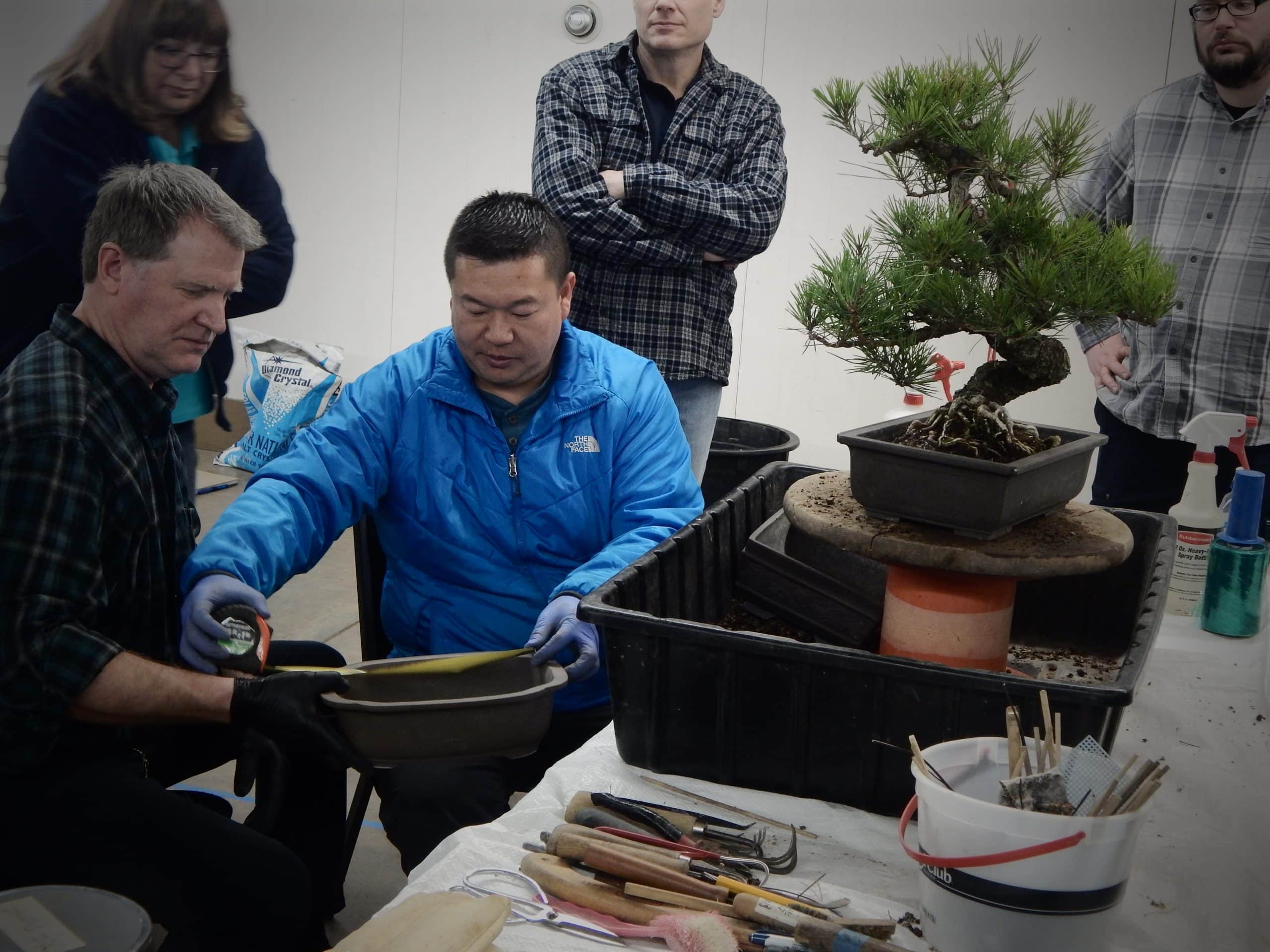 Peter Tea Study Group2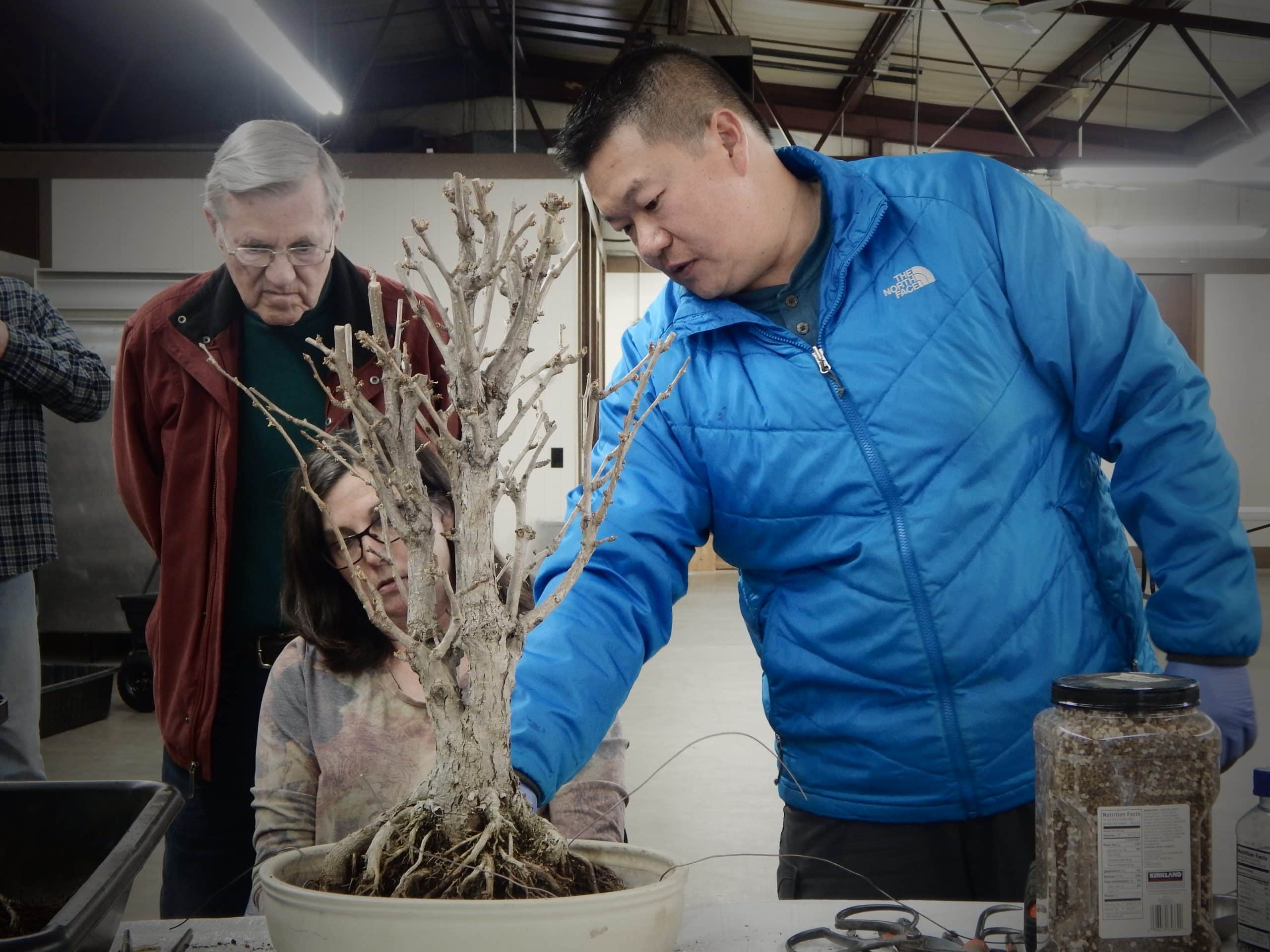 Peter Tea Study Group 1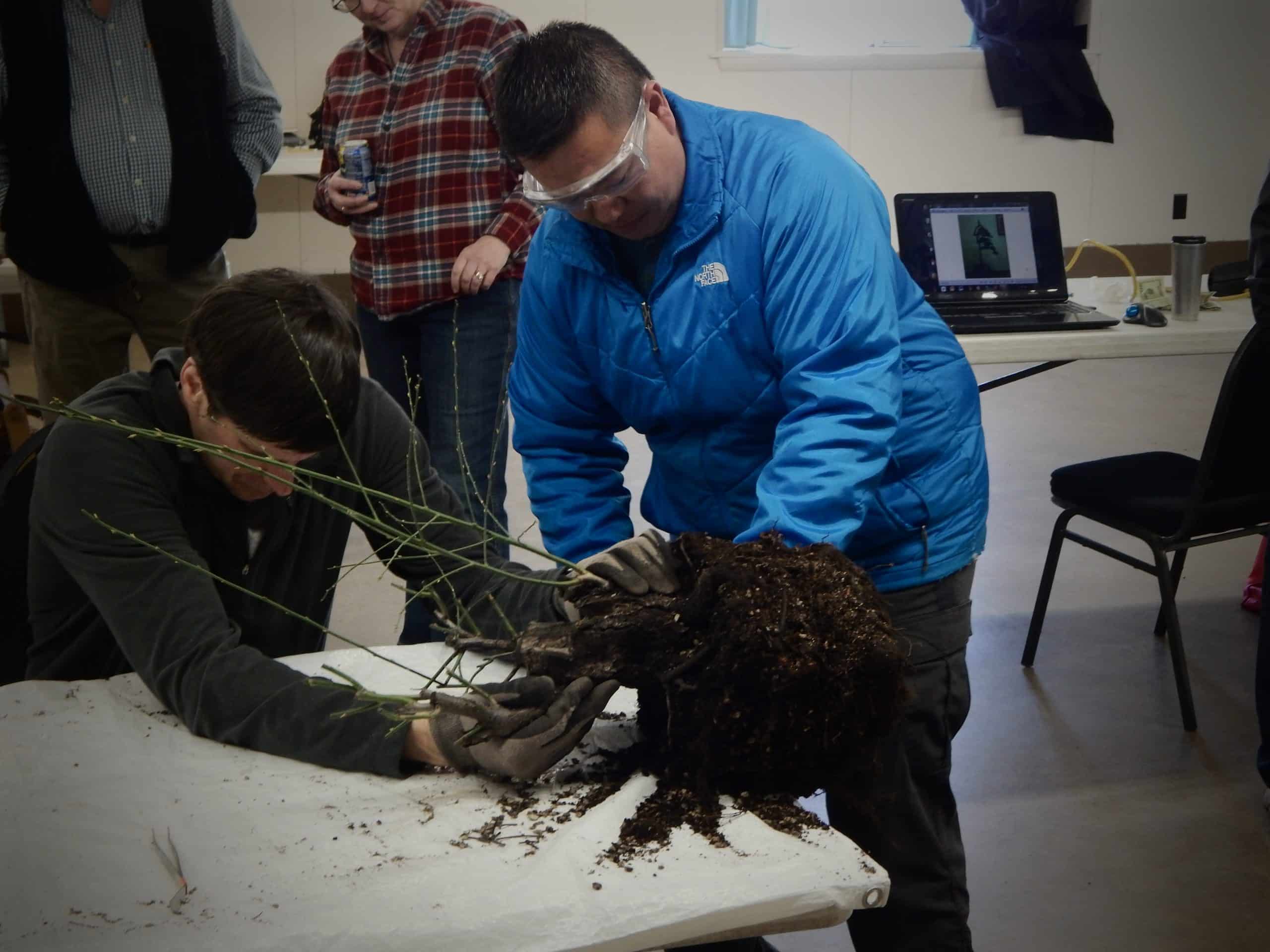 Intermediates March 2018 - Record Keeping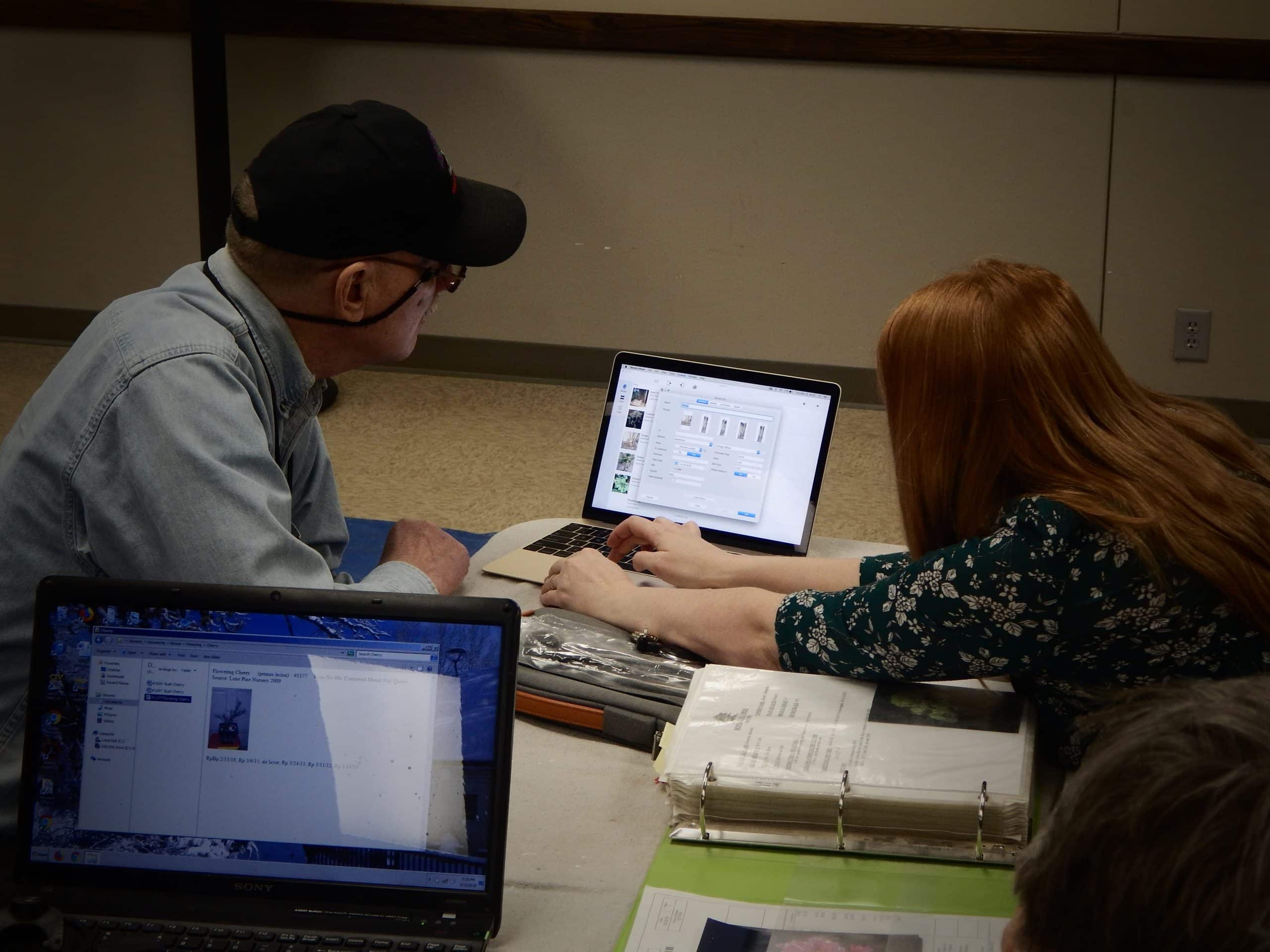 Intermediates March 2018 - Record Keeping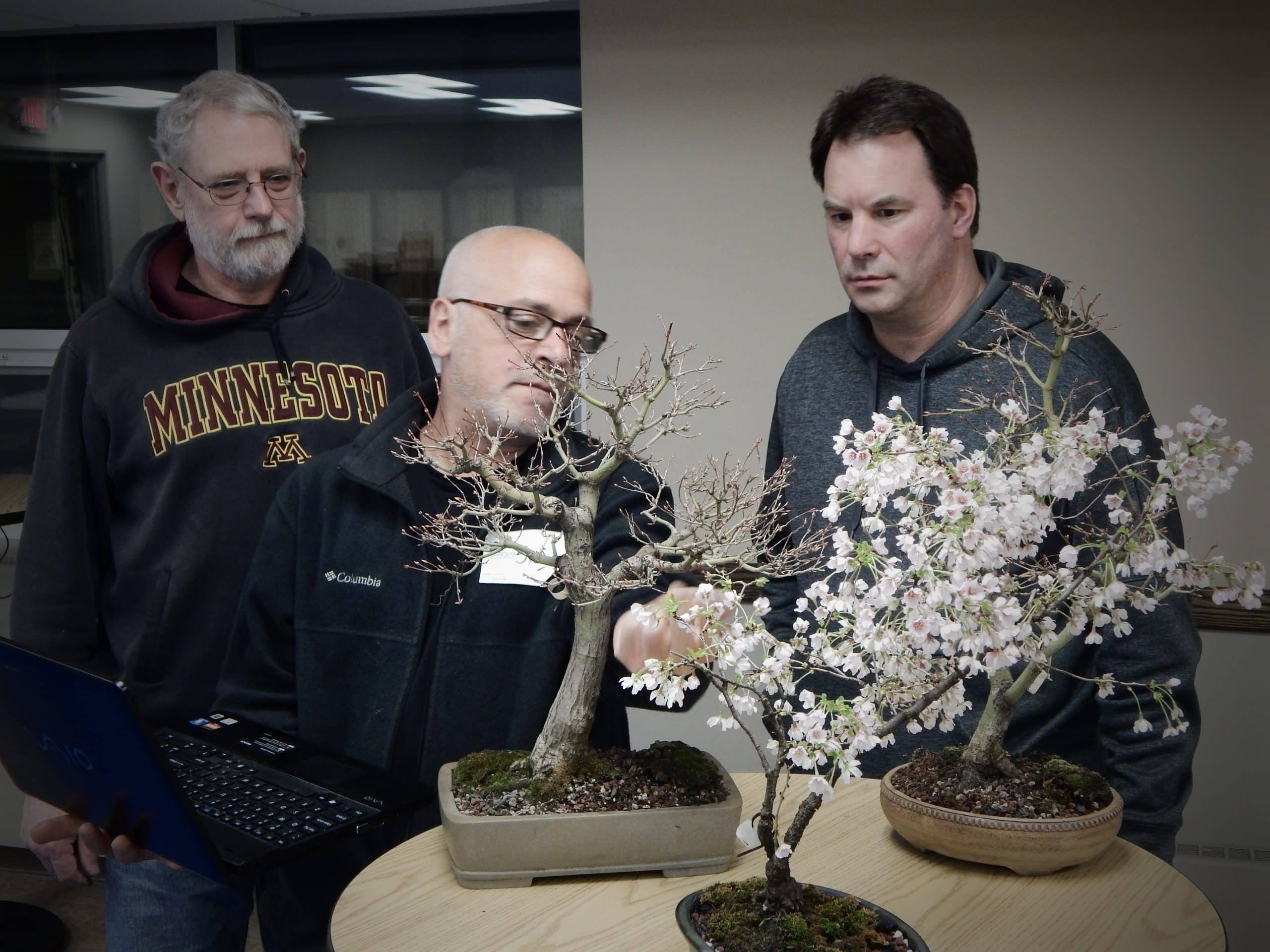 Intermediates March 2018 - Record Keeping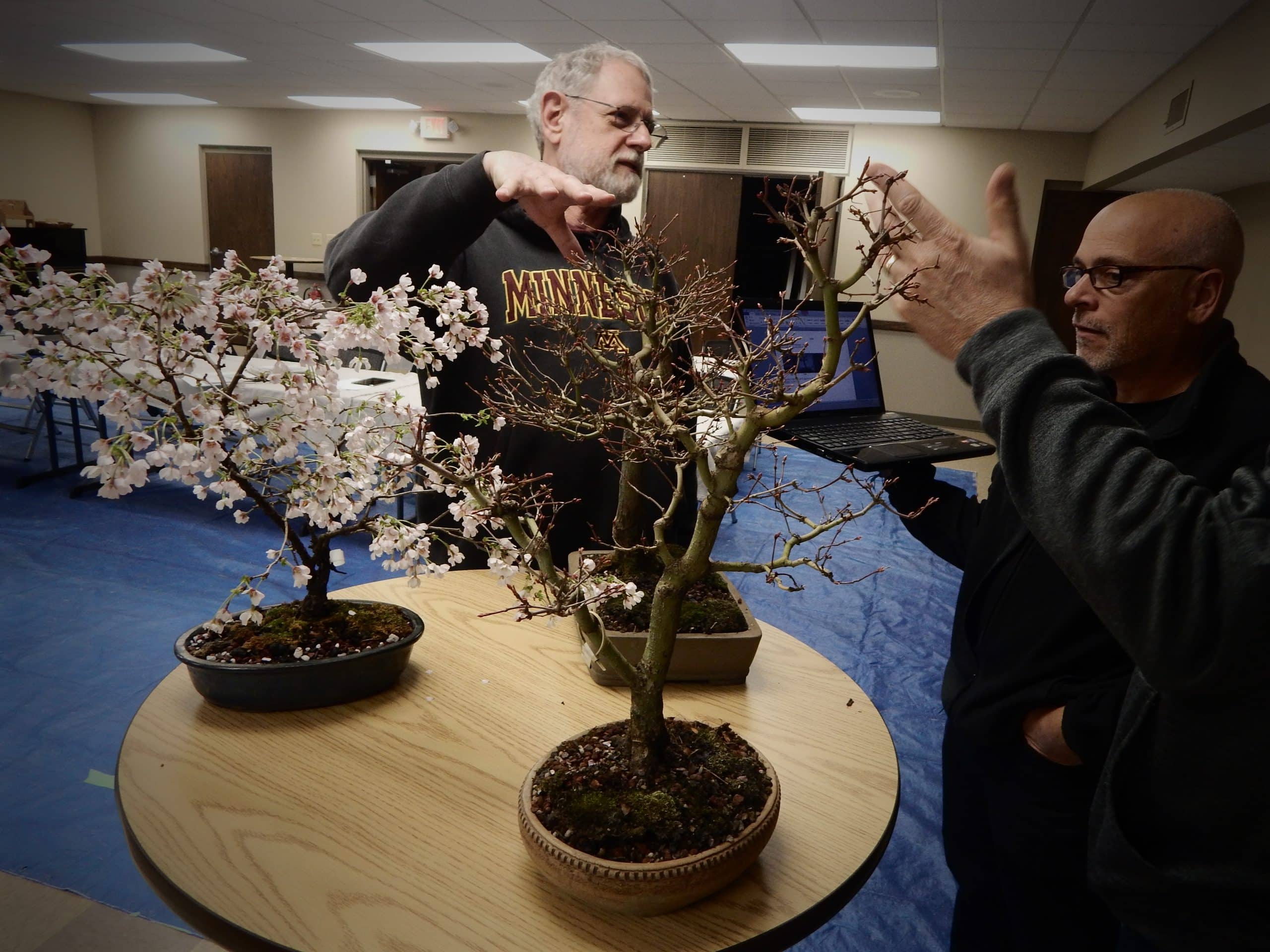 Intermediates March 2018 - Record Keeping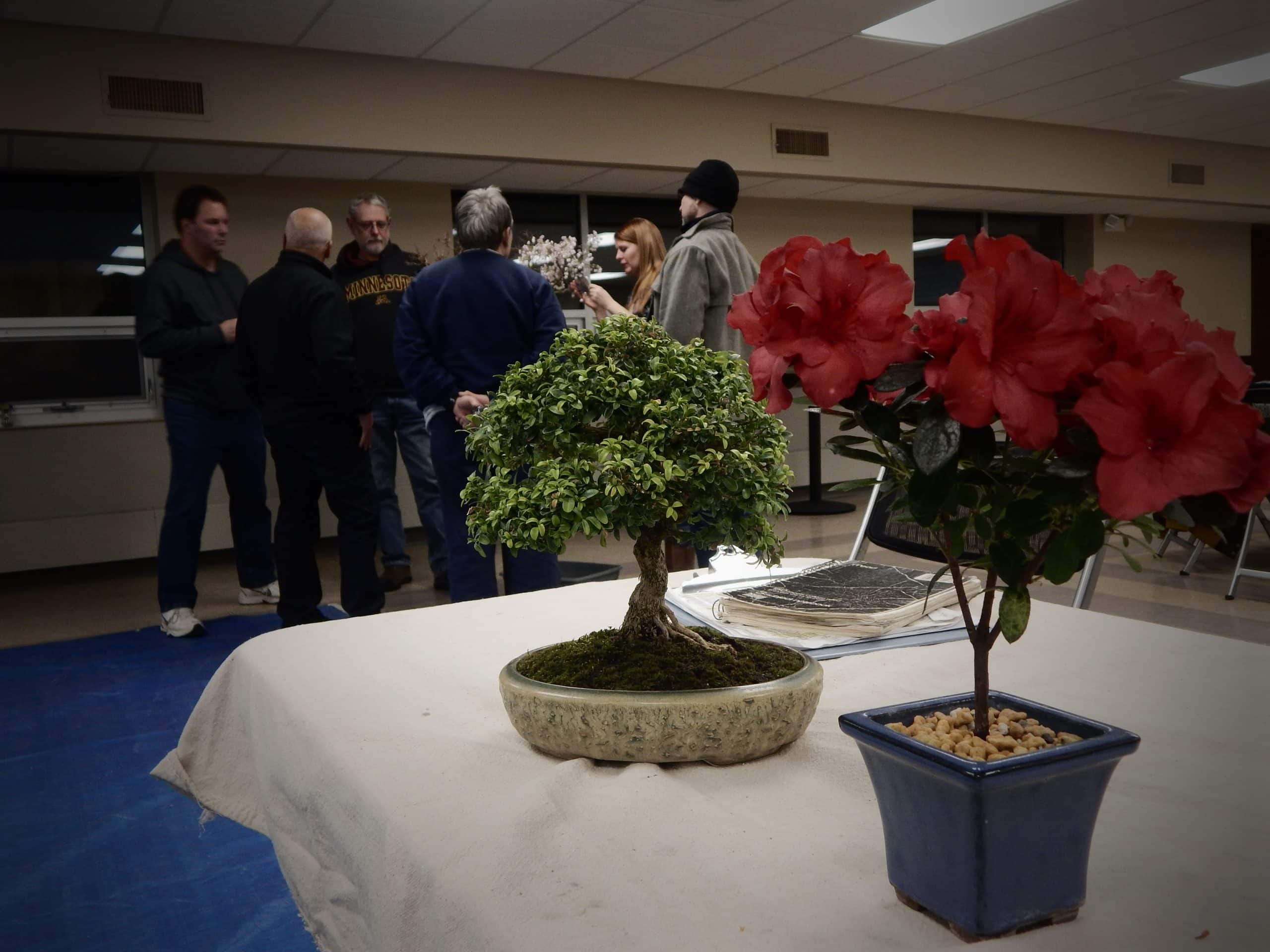 General Meeting June 2018 - Shimpaku Demo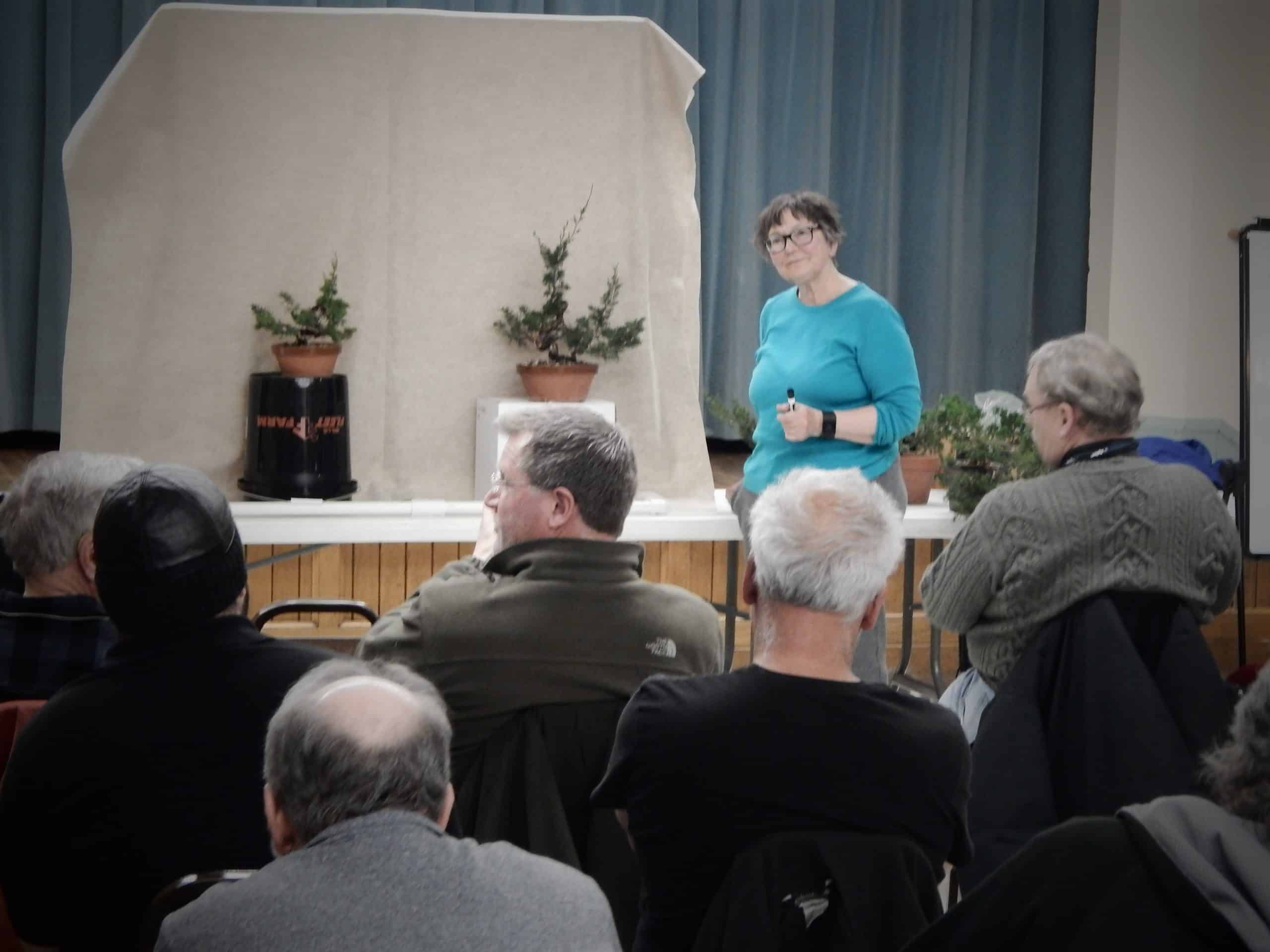 General Meeting June 2018 - Shimpaku Demo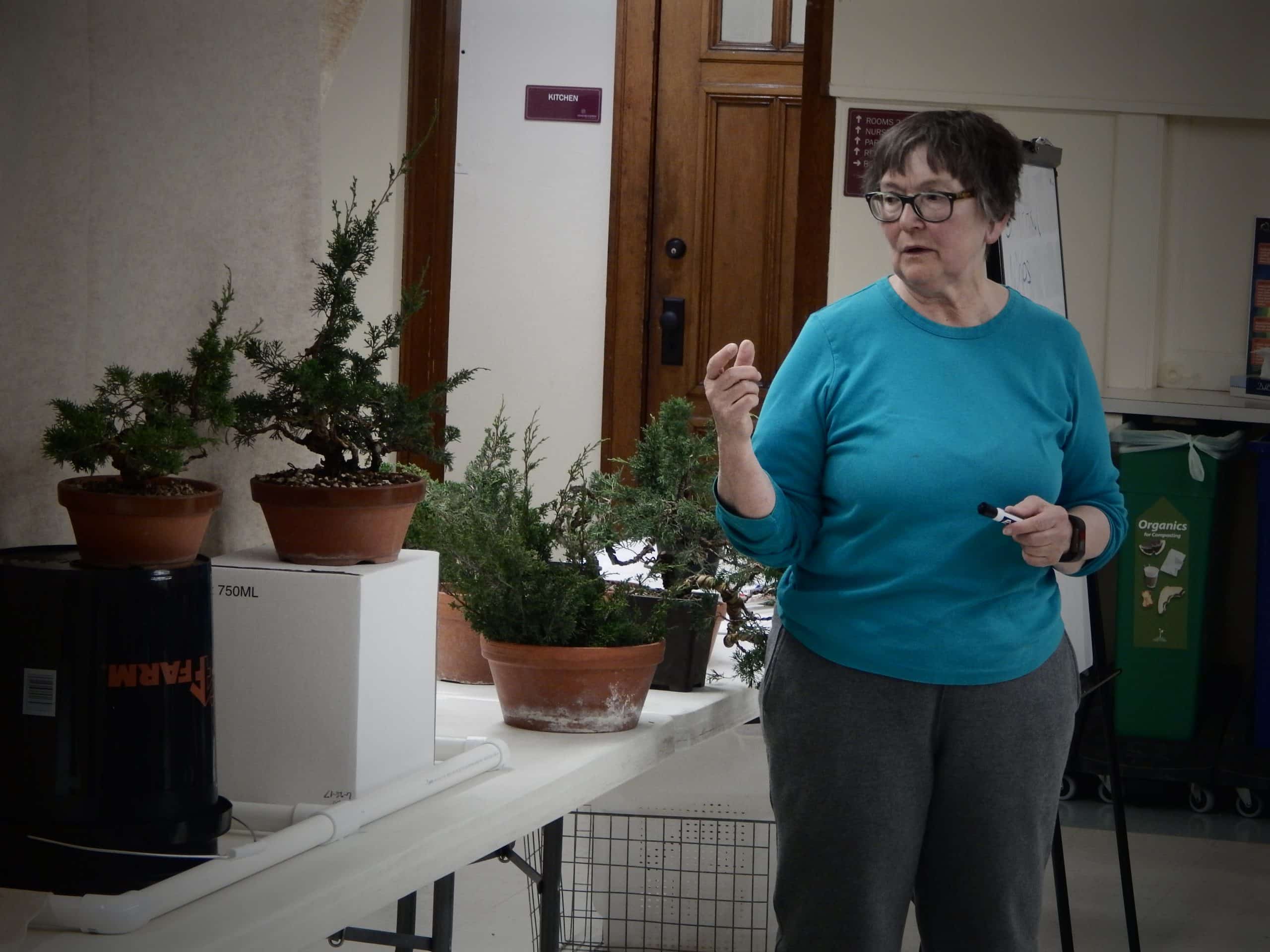 General Meeting May 2018 - Displays with Matt Reel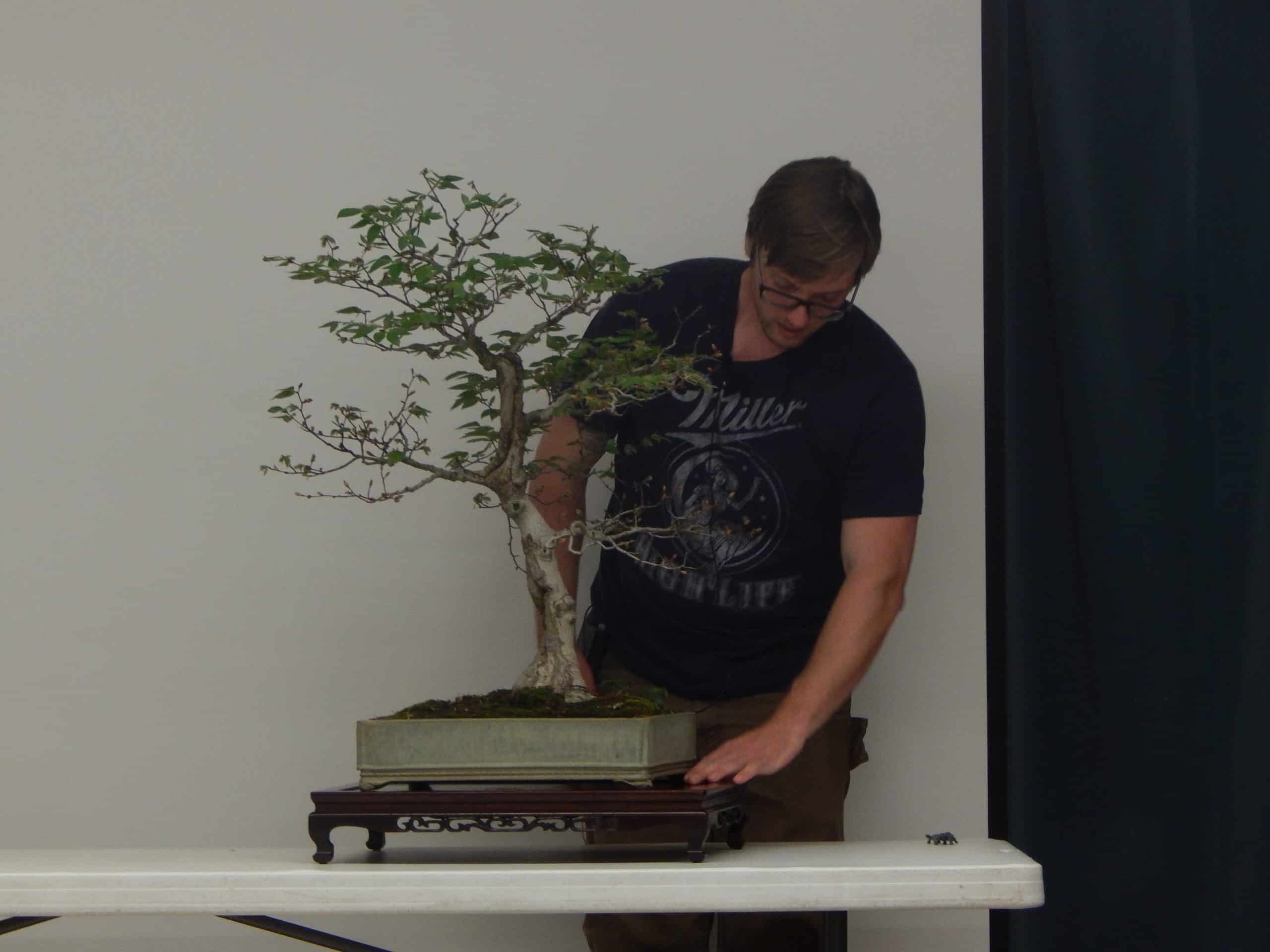 General Meeting May 2018 - Displays with Matt Reel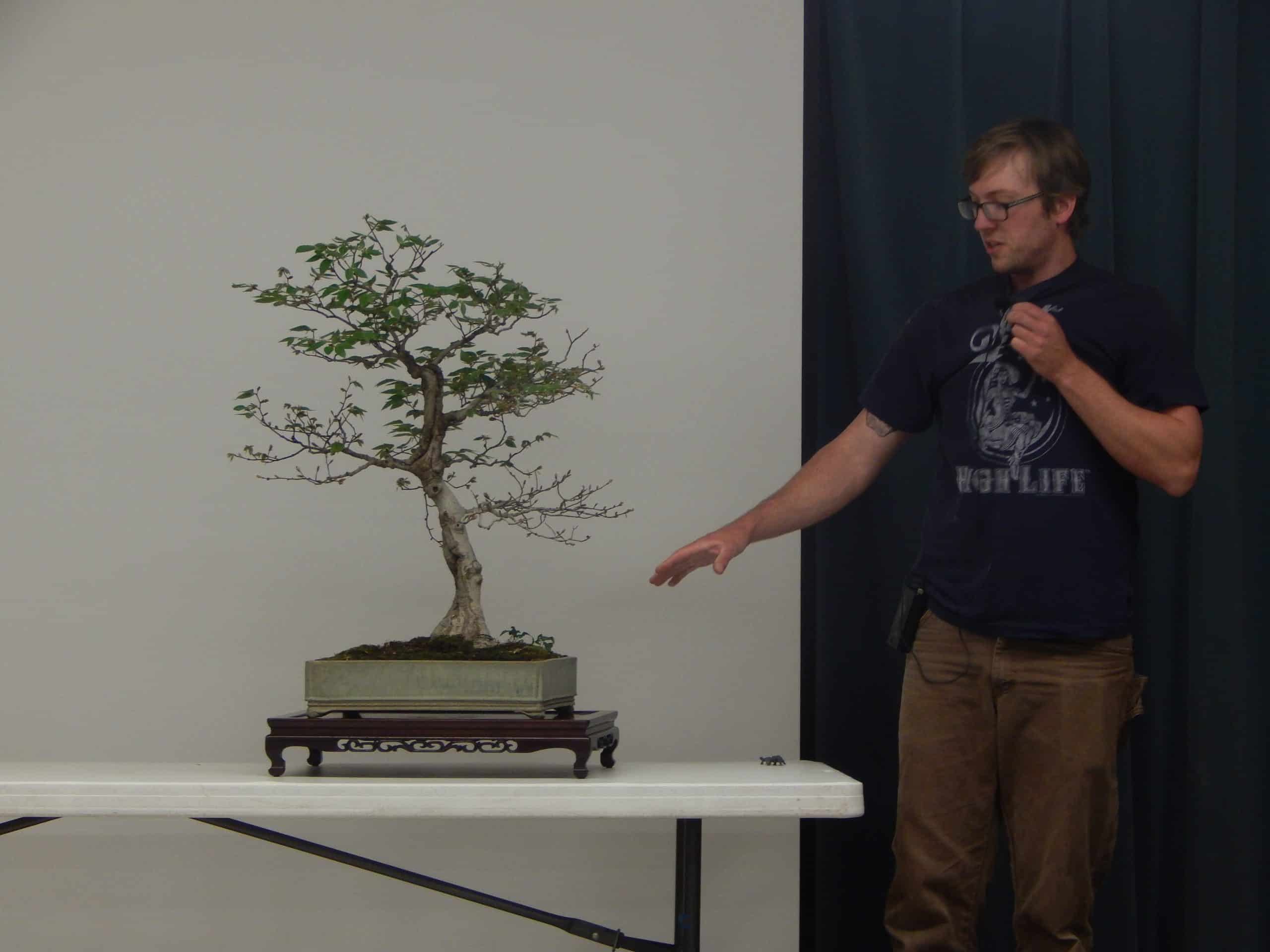 General Meeting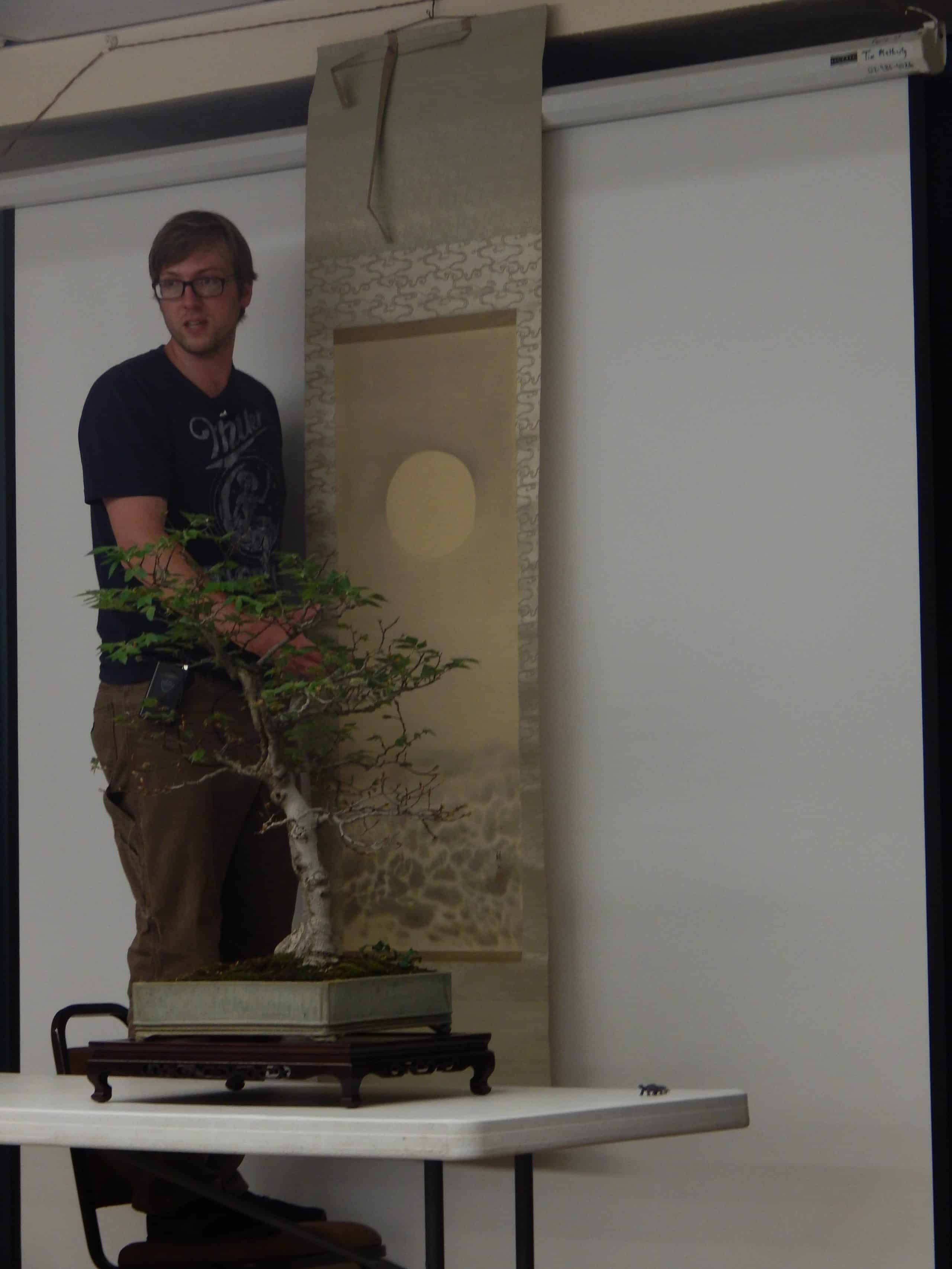 General Meeting6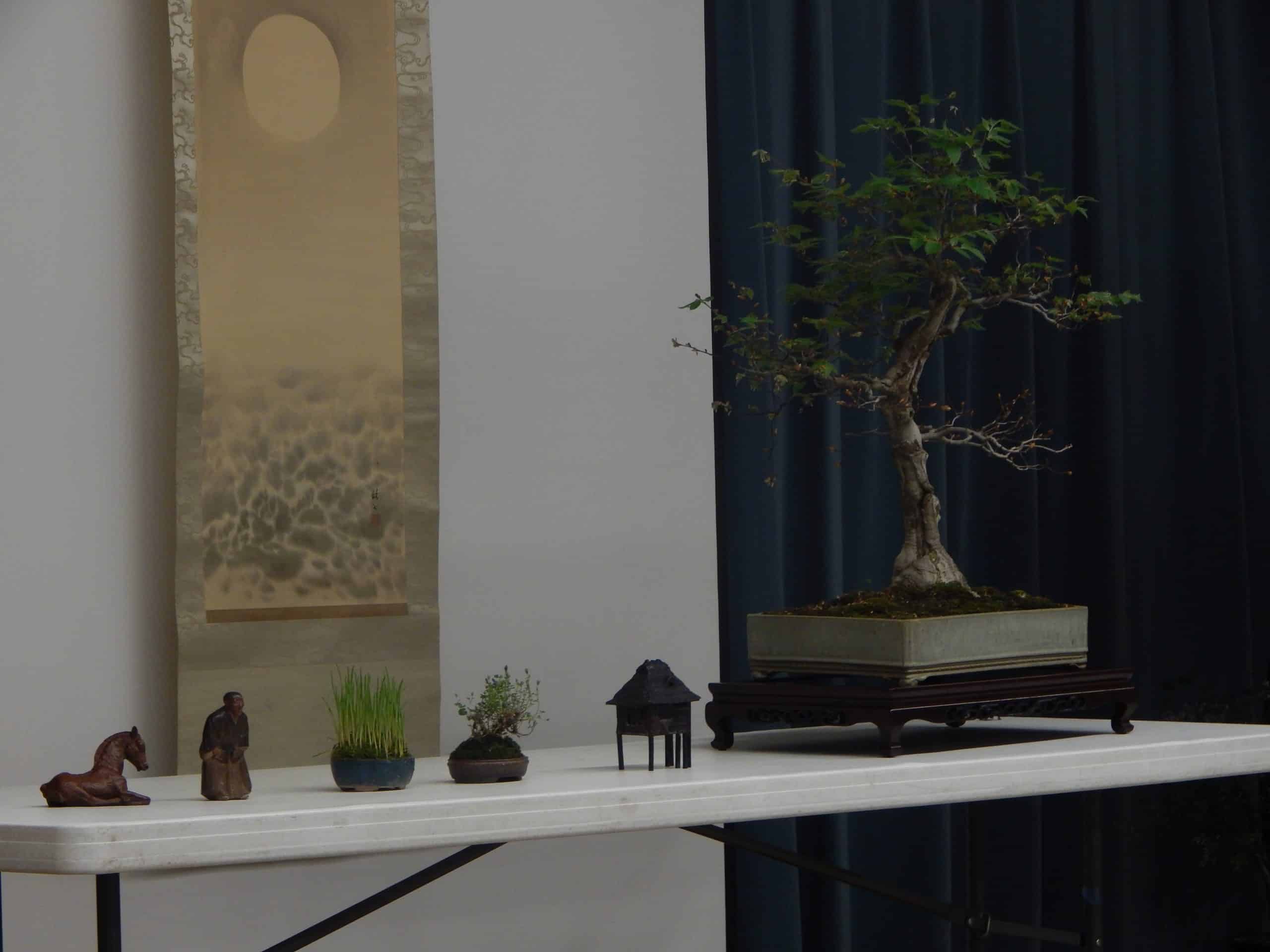 General Meeting May 2018 - Matt Reel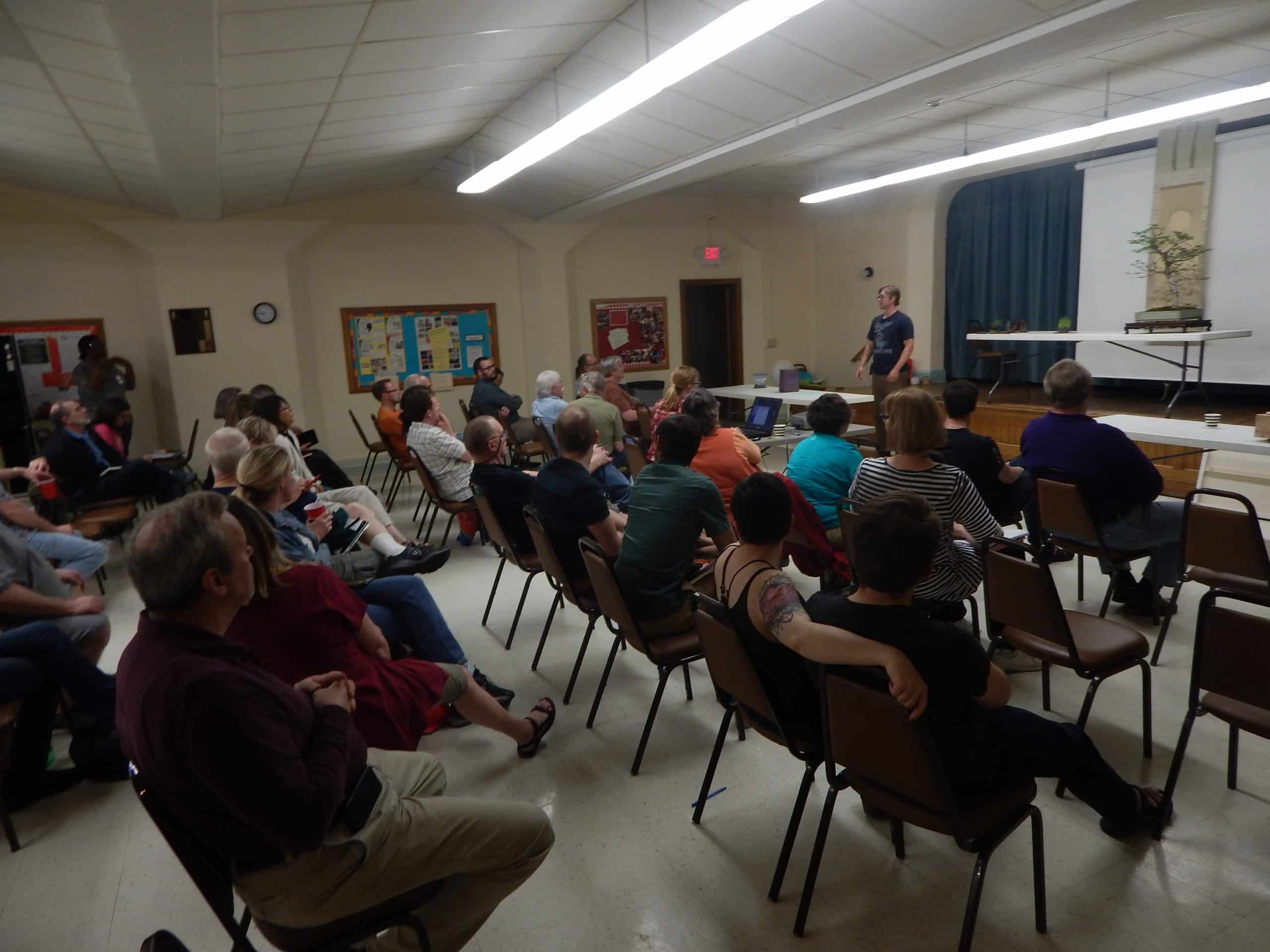 General Meeting June 2018 - Shimpaku and Round Robin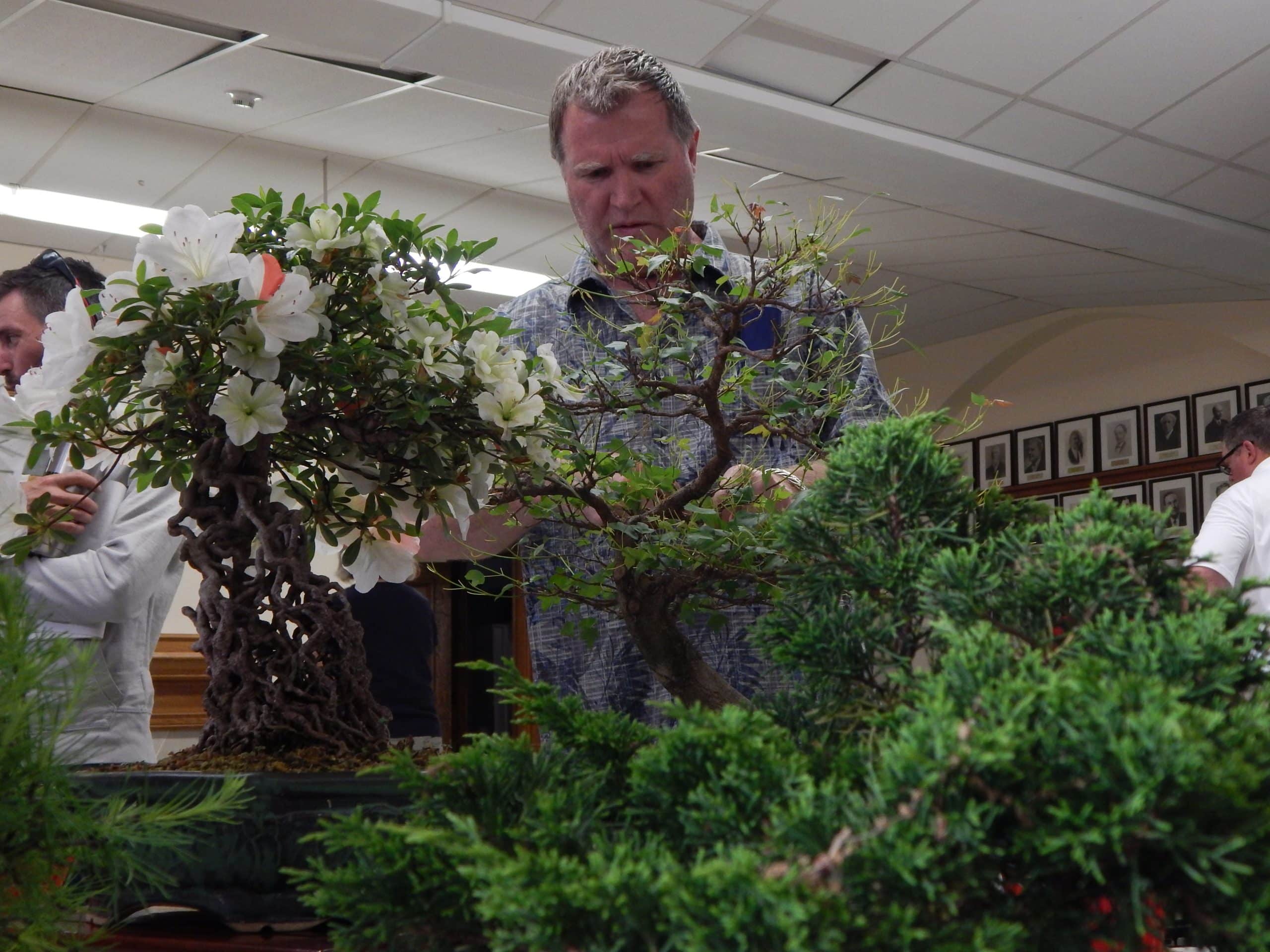 General Meeting June 2018 - Shimpaku and Round Robin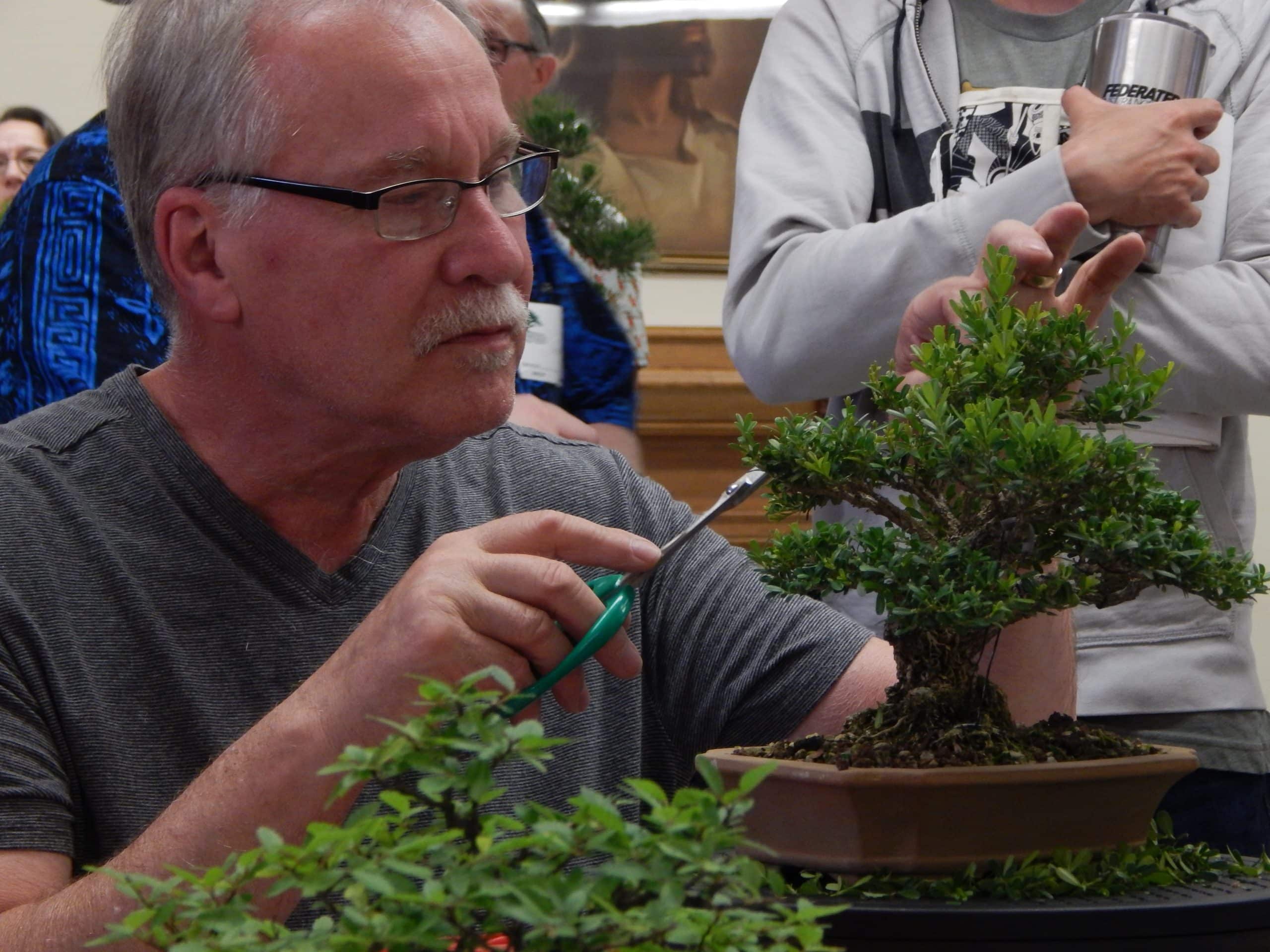 General Meeting June 2018 - Shimpaku and Round Robin