By David Weiss, President
Spring is in the air!  Well almost anyway.  It is in my plant room for sure where it's always between 70 & 80 during the day and low 60's at night.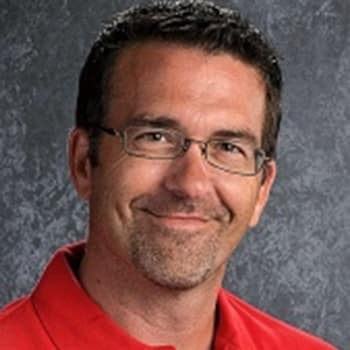 My tropical trees have done pretty good this winter but I am very excited to begin working on the trees in the cold frame and outside this spring.  If you've not done so already, now is a good time to start preparing for what lies ahead in the spring months. There will be plenty of repotting to do, likely some pruning and you might find yourself wiring a bit as well.  Make sure you ask the society members for some advice before doing any of those things on your specific type of tree.  One of the challenges we face is the wide variety of care instructions for each species of tree. I would highly recommend you check out the next MBS general meeting to check out a book or two to help you with your tree needs. The very best thing to do though is to ask one of the MBS members for some advice. The group is always so willing to share and help one another, which is what makes the club so special.
If you can't make it to a lot of meetings for whatever reason, then there are many great videos and websites out there that can provide you with some great insight into bonsai. Today, as promised, I give to you some of my favorite places to visit that have helped me in my quest to become a better bonsai creator. The World Wide Web is filled with bonsai masters and master "wana-bees." Here are just a few, and ones I've liked in the past year or so. For excellent bonsai techniques and long presentations of the art of bonsai, check out Mirai at bonsaimirai.com. You can pay for extra content, but you can view hours of free footage of Ryan Neil sharing his passion and intense knowledge for/of bonsai. Our very own Dale Krueger has trained under Ryan and would also be able to share tons of information with you. I just talked with an MBS member last general meeting about YouTube sensation Nigel Saunders and his "Bonsai Zone."  Go to YouTube and type in Nigel Saunders and he'll show up. I've subscribed now for over a year.  He has fresh content at least twice per month if not more. I think it was him that said in one of his episodes, and I'm paraphrasing a bit from his top 5 things you need to know about bonsai, #1 Listen to what others have to say about bonsai, followed by #2, don't listen to what others tell you about bonsai. Or perhaps it was the other way around. He's very into bonsai and shows great techniques and is very consistent with his messages. If you are looking to be a little more artsy with your trees using drummels and other tools to show deadwood and such, Graham Potter does a great job of showing you how make that type of bonsai.
Of course you can stay right here on the MBS website and learn a ton about how to care for you bonsai tree(s). It is one of my goals to insert more video images of MBS member trees in the coming year. Stay tuned for that. In the mean time, we'll see you at the next general meeting, or perhaps at a basic or intermediate class. Happy almost spring everyone!