By Dave Weiss, President
It was winter 1990 and I moved in with two of my brothers on the east side of St. Paul. A recent college graduate I was in the "what am I going to do with my life now" stage. I was excited to be done with college, to be living on my own and to have purchased my very first juniper bonsai from Bachman's if I'm not mistaken. This was my first experience with this magical hobby.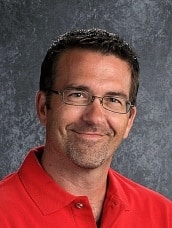 With all the time on my hands, one would think I would've researched this hobby to learn all I needed to know. I did not have Google at my fingertips, and failed to pick up a book. I did not learn much with that first tree including how to keep it alive, more on that in a bit. Though I enjoy reading, I am amazed what I've been able to learn about this art form on the internet. That said, not to mention my occupation is a teacher, nothing compares to learning from a teacher, a mentor, or simply another person who is as passionate about something and is right there to guide you. I firmly believe in lifelong learning. Therefore, it is my mission as president of the Minnesota Bonsai Society to share my passion and knowledge with everyone who has a desire to learn more along side of me and for me to learn from each of you every step of the way. I also will strive to encourage as much participation in the group to expand our learning every chance we can. I have some favorite bonsai teachers from the online world that I will share with the society in the coming year. Before I do that, I encourage everyone interested in bonsai, regardless of your experience or online expertise, to please come to as many bonsai meetings, classes and events as possible. It is through my last year of attending these amazing sessions that I have just begun to hone in on some bonsai skills. I can't thank the members enough for their collective knowledge and willingness to share it. So that first bonsai was misted regularly, but not watered as it needed to be. I would like to blame my brothers who had knocked it off it's shelf accidently, however the tree died because I didn't learn about bonsai. Today I have over 30 trees that I have acquired in a variety of ways in the past 2 years including my very first MBS auction this past fall. I check my tropical trees daily, and the many in my first built cold frame about once per week. I've combined hours of online studying, books and MBS members to get me where I am today. My online and book learning only fills my time until I can meet up with the MBS family at the next meeting or class. Thank you all for accepting me into the family and I look so very forward to the months and years to come working with and sharing our all our knowledge about bonsai.