By Sue Krueger, President
It's deep mid-winter and our bonsai trees are resting quietly in the cold-frame, or in the shelter of pine and spruce trees in the backyard. I enjoy this time of the year when we have some extra time to reflect on the past year and begin to plan for the coming year.For many years, our bonsai work began in late April or early May and, except for storing the trees for the winter in November, ended in September.Imagine my surprise, when a visiting instructor told us that people in Milwaukee begin re-potting trees in January! Sure enough, roots are active and growing in temperatures as low as 40 degrees, which is the temperature our cold-frame begins to run in February.Since this revelation we've discovered that bonsai can be practiced nearly year-round here.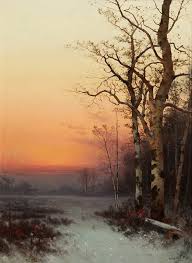 As a life-long gardener, I love living in Minnesota. People are surprised to hear this but I enjoy the changing of the seasons. The gardening season is fast and furious, and then winter sets in and we get some down time to rest and reflect. As soon as the snow starts to melt, I'm ready to get started again. The problem with bonsai, is that in the spring there always seems to be more to do than we have time for. Many trees would not get re-potted in the spring because there simply wasn't enough time and energy with everything else that happens at that time of the year. We realize now that this set the development of our trees back by years.
Re-potting in late January, early February allows us to extend our season considerably. This year, we started re-potting in February and completed the last of the pine work in November. This fall we pre-selected which trees would need re-potting along with appropriate pot choices. We made sure we kept the trees in the cold-frame just for this purpose. With soil already pre-sifted and mixed in the basement workshop we're ready to start re-potting.
I really enjoy bringing the trees into the shop and working on them this time of year. It's like visiting old friends. We can take our time, choose a great pot, remove some of the old soil, check to see how the roots are doing and spend a little time removing old wire or performing a light pruning. There's a deep sense of satisfaction that we've set the tree up for a new season, ready to go. Now we'll just have to wait until spring arrives to watch our trees leaf out and take off.