By Sue Krueger, President
I know it's only January, but I'm excited to get the bonsai season started. Last fall we took the time to select pots for the trees that needed re-potting and brought them indoors. Having everything ready, including soil sifted by size, will allow us to start re-potting this month. The trees in the cold-frame enjoyed the long warm fall, so we were careful to provide plenty of light. At 40 degrees roots are still active and growing, and we want to keep our trees healthy.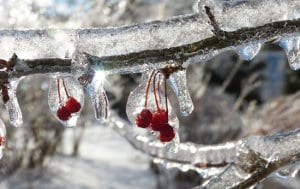 It's interesting that the more I learn about bonsai, the more I'm beginning to understand that I know almost nothing at all. The new generation of bonsai professionals, returning from apprenticeships in Japan, is bringing back and disseminating cutting edge information. The era of bring your own tree workshops and leaving with a fully "styled" tree is coming to an end. Many of these styled trees didn't survive or were never developed any further.
While we were working on our trees with Peter Tea last summer I listened carefully as he described his method using a "decision" tree. I'm starting to realize that bonsai is not just about keeping trees alive and that we have actually been working against ourselves. We are continually fixing our own mistakes, while never truly refining the design. We need to better understand what, how and when to do something in order to make the best decision to continually improve our trees.
As a group, MBS does a terrific job of introducing people to bonsai and helping them keep trees alive. Our challenge is learning how to take trees to the next level by offering advanced education based on the most current information. Often, we have no idea what to do after an initial styling. How do we develop lower branches without allowing the top of the tree to become too course? Most of us are caught in an endless cycle of "chasing back growth" and then re-growing branches that never leads anywhere in terms of design. I'm on a personal mission to change that. When we know better, we do better. After seeing the trees at the Artisan's Cup, I had to ask myself, why, after 15 years, don't we have trees that we could confidently enter for consideration in the Cup? I've decided the answer is that we've been spending that time and energy working against ourselves because we haven't had enough information. Over the next few years we'll be concentrating our efforts on deepening our understanding of bonsai. Our goal will be to develop trees for entry into the next Artisan's cup in 4 years. What will yours be?