by Dale Krueger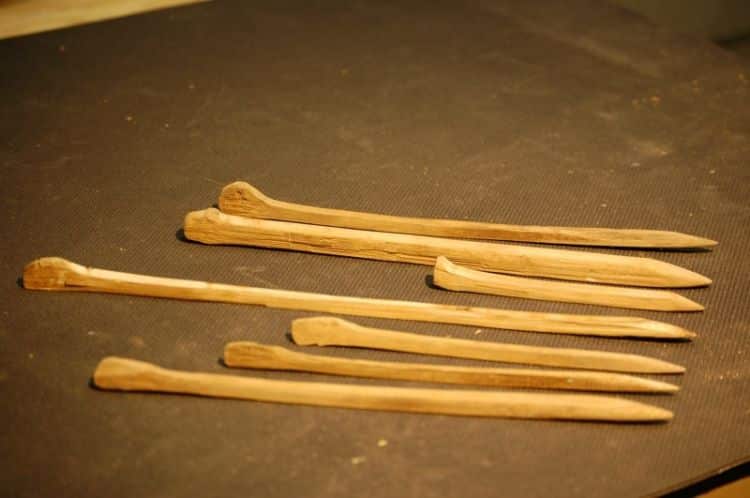 Check these out. One of my favorite new tools for bonsai are the homemade chopsticks I make for re-potting trees. I learned about these during my studies with Ryan Neil at Bonsai Mirai. They are more versatile and a lot stronger than most of the Chinese restaurant chopsticks I had been using. You can break off various sizes of bamboo and cut to different lengths so that you can get to all of air pockets in the soil around the tree roots in the pot. The most difficult part to making these is finding a cane of bamboo of a suitable thickness. I purchased a 10′ section 2 years ago and have used about 2 feet of it. The only things you make these are the bamboo, a root cutter and a sander, or grinding wheel. Once everything is laid out, it takes less than 5 minutes to make one. They last a really long time and if they start to get dull or misshapen you can re-shape them again by sanding or grinding.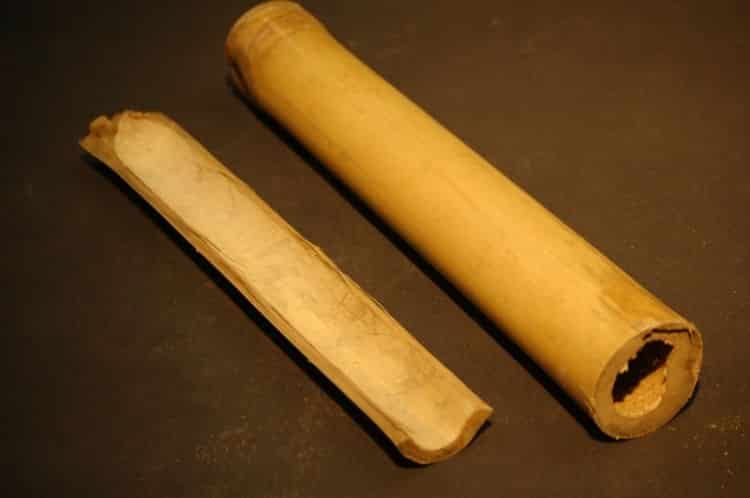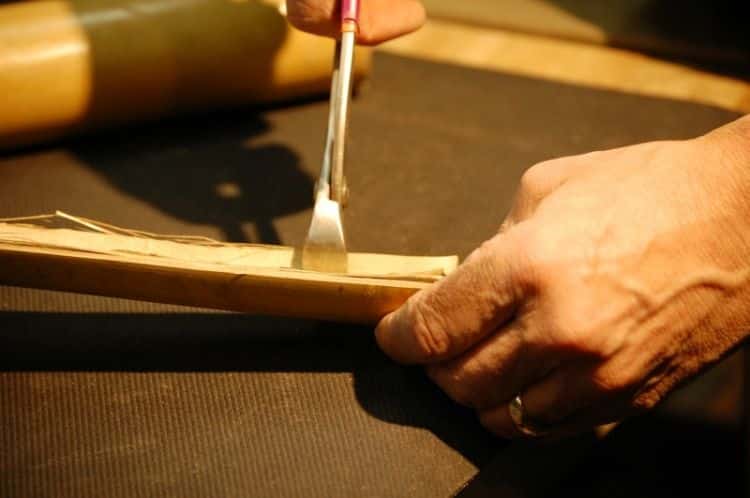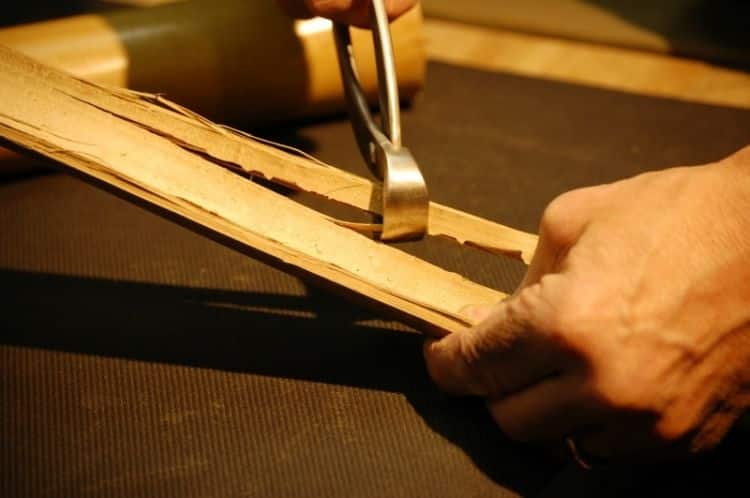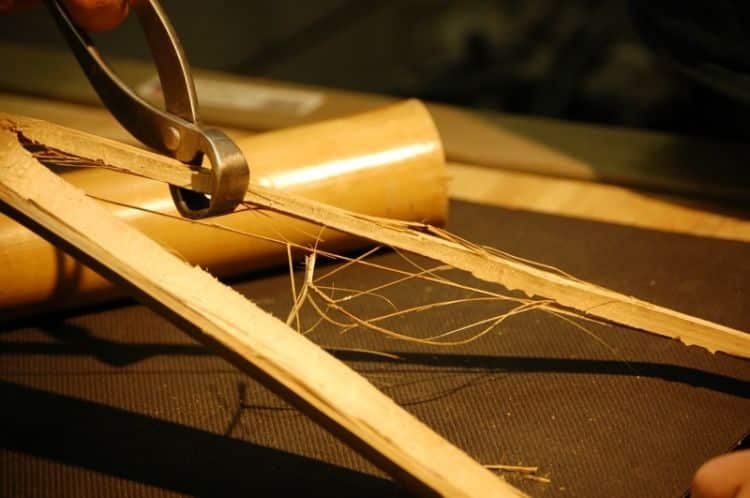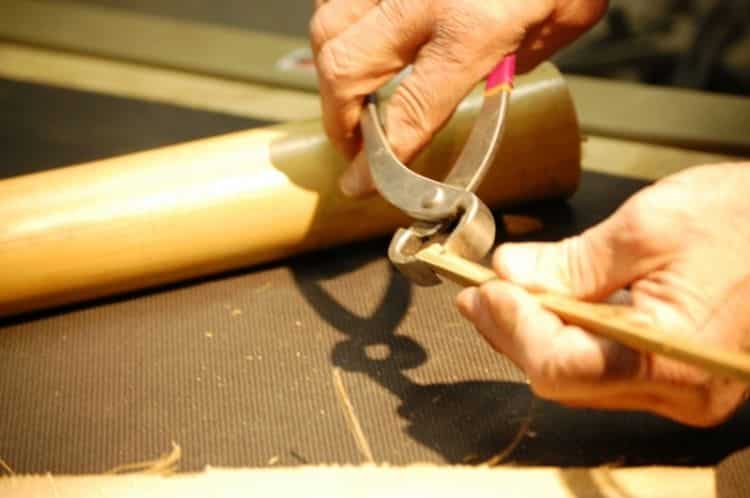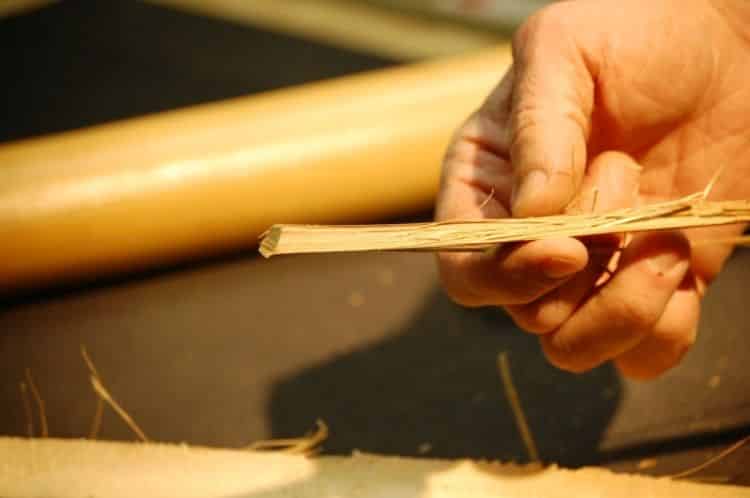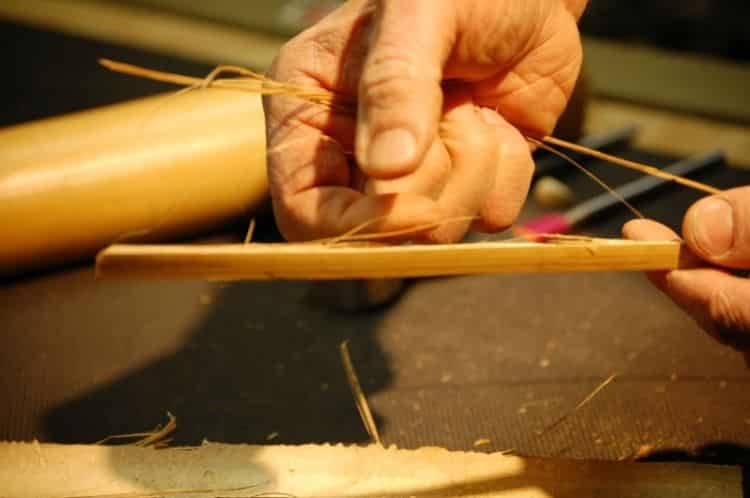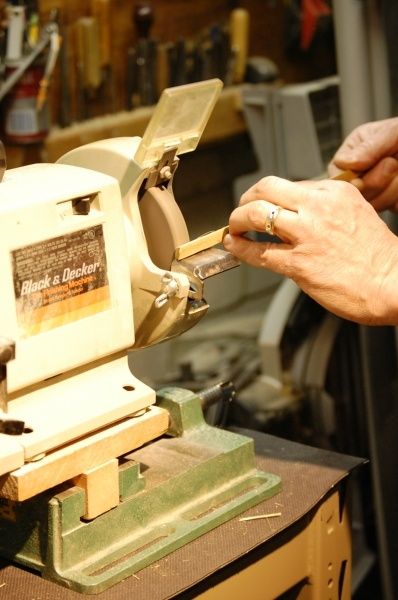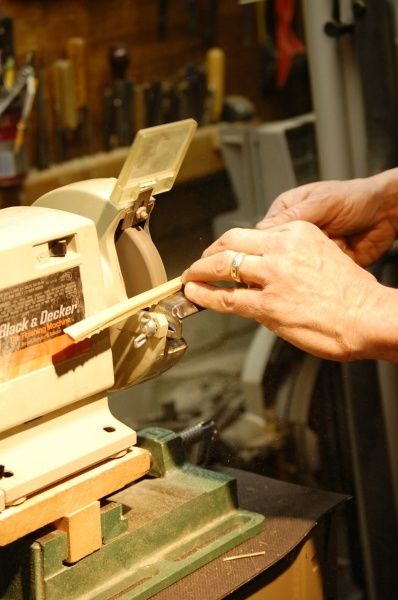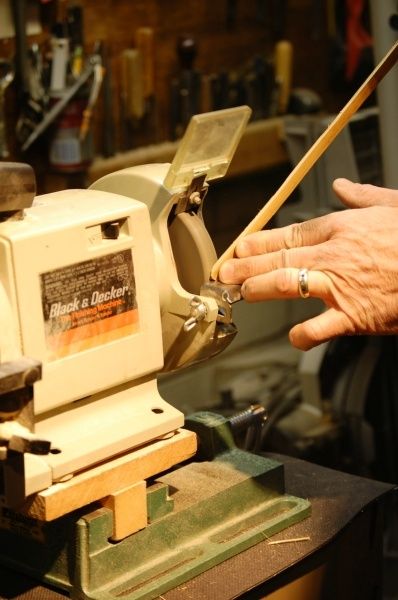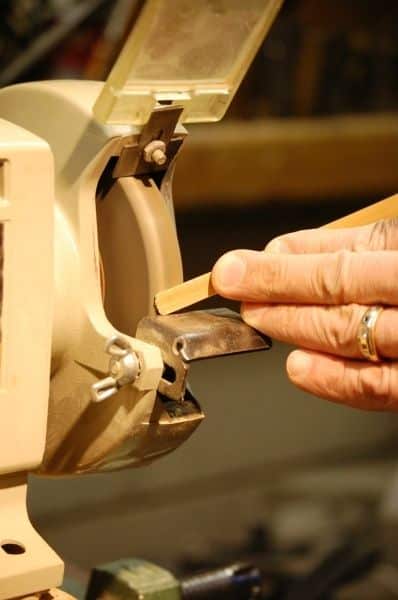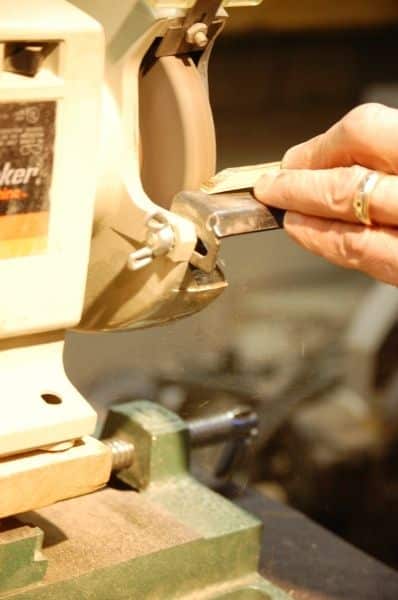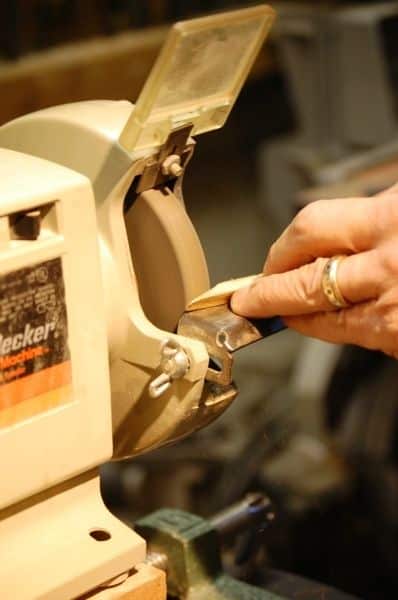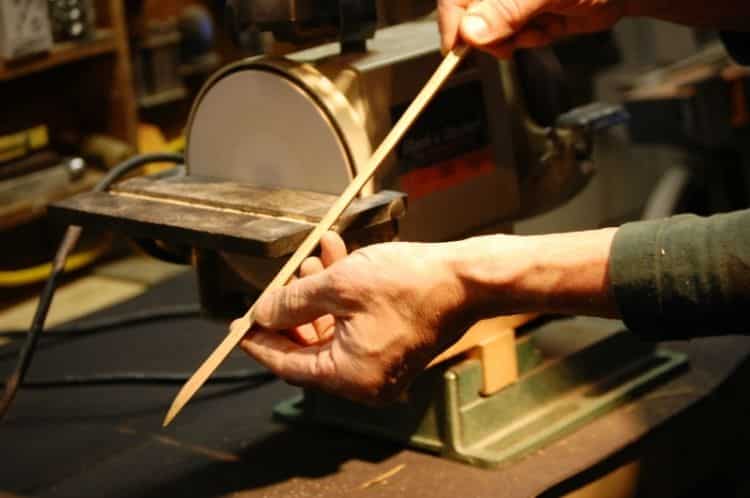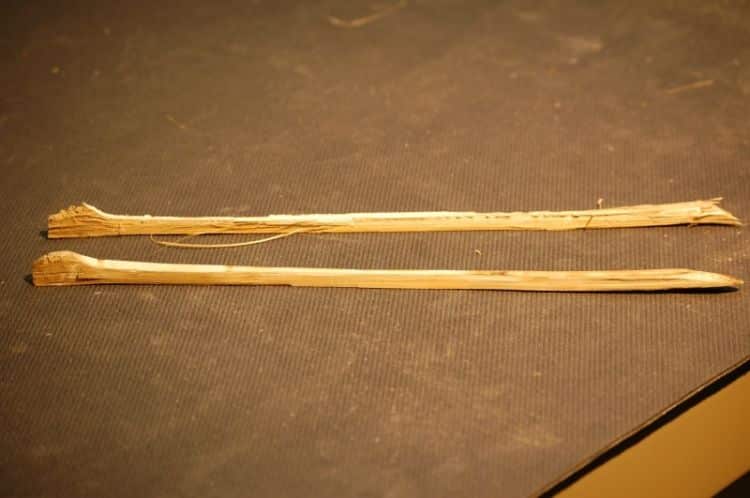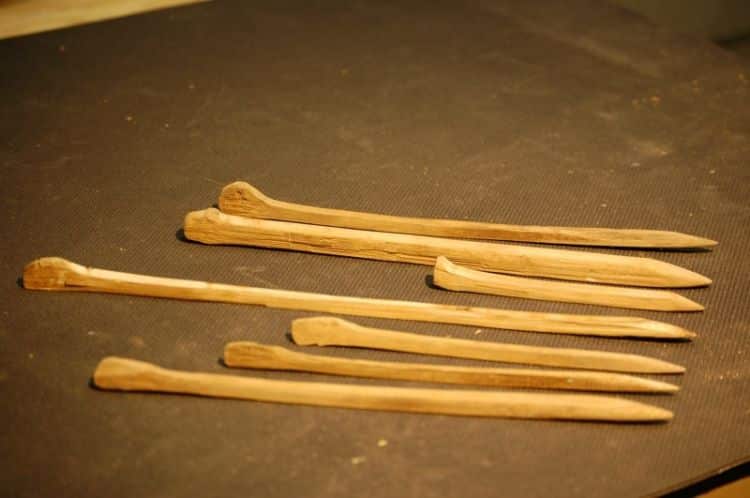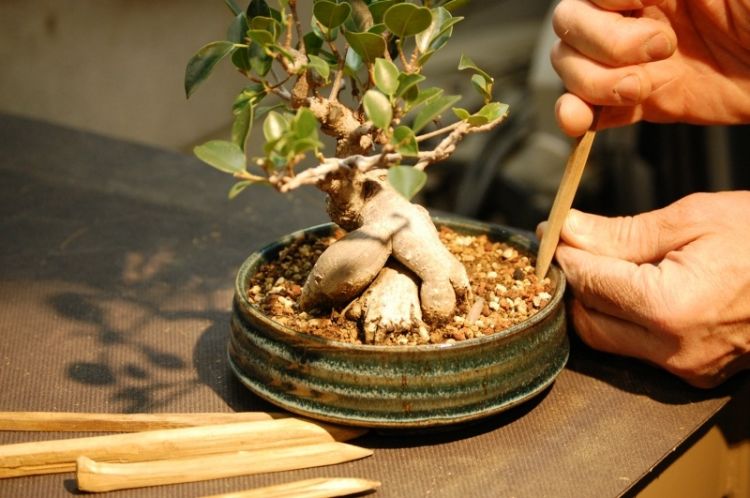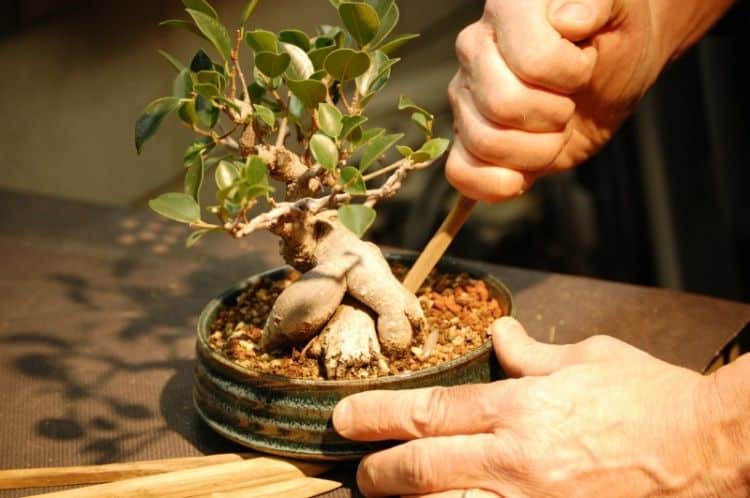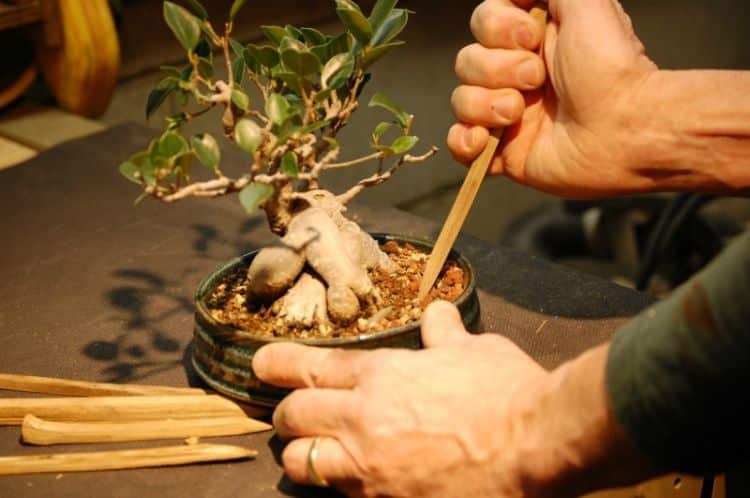 One growth section of timber bamboo, whole & split, about 1/4" thick. Each growth section is about 12" long. Cut from a large 8 or 9 foot cane.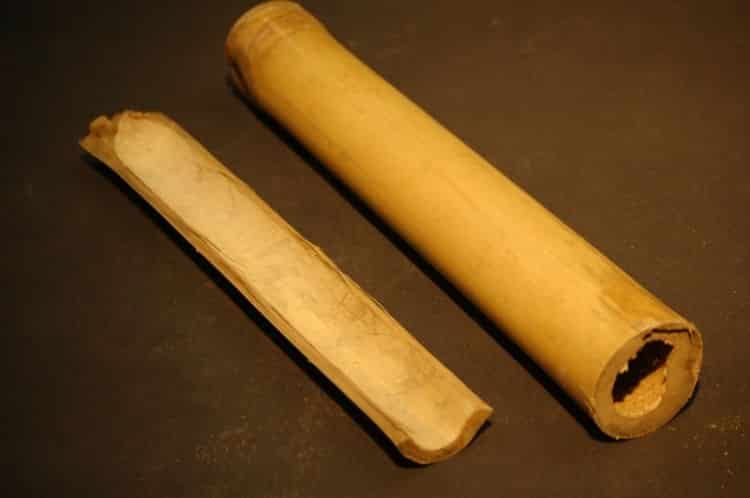 Using a root cutter to split a piece off of section to create a chopstick.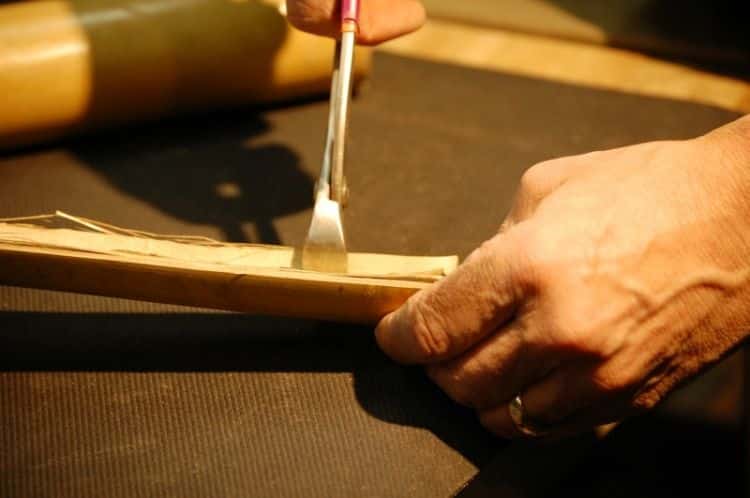 Split different size pieces to be able to use in different size soil cavities in the pot.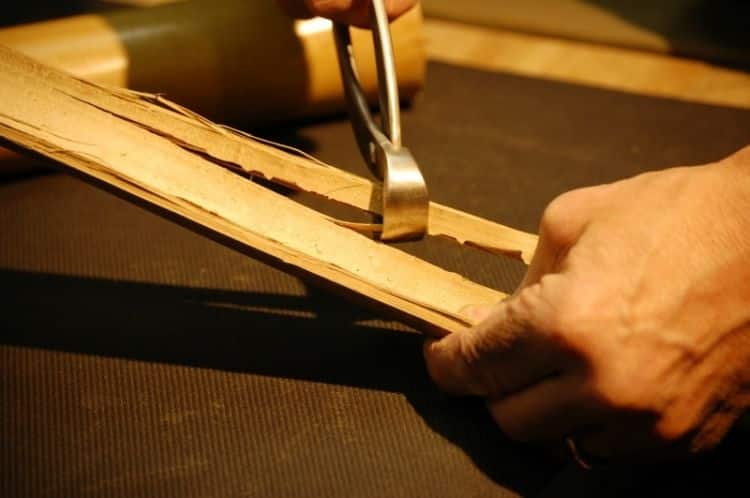 Split starting at open end and continue to growth ring.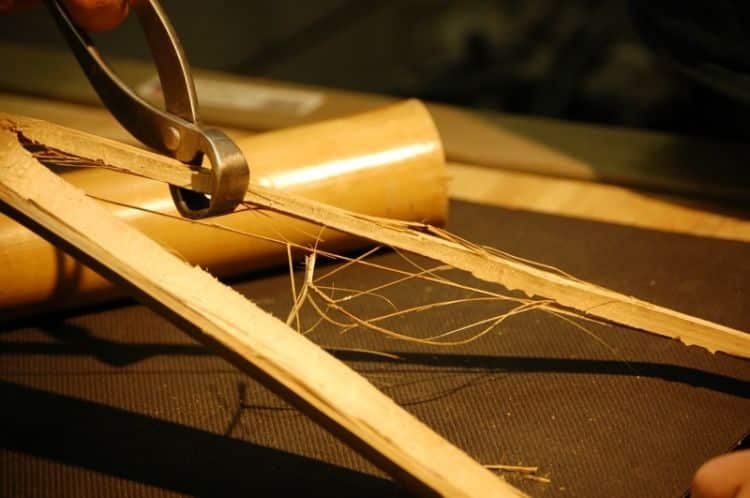 Cut a beginning angle to ease shaping on grinder. This is just a rough cut. Final shaping will be done on sander or grinding wheel.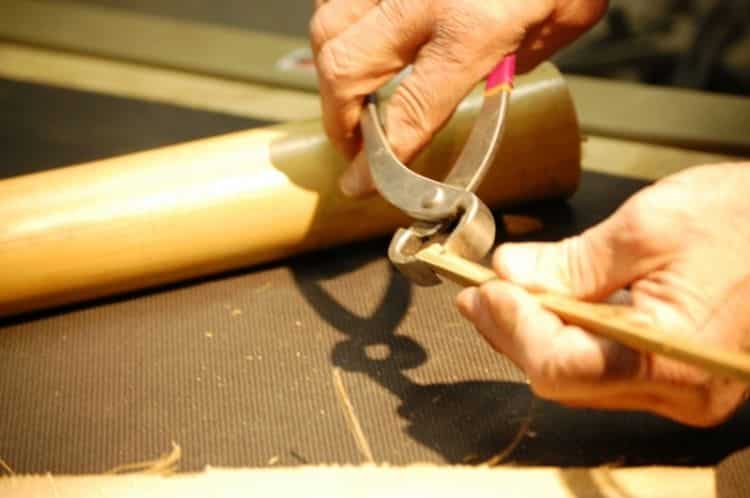 The strongest part of the the bamboo is the outside of the cane, so always cut to angle inward.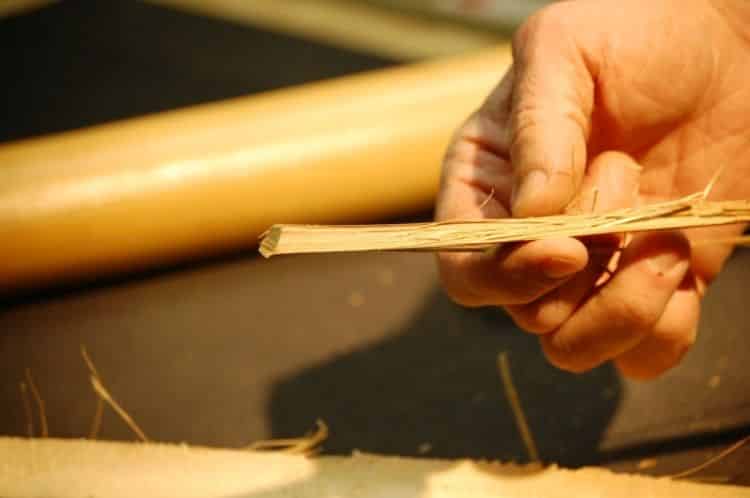 Remove loose fibers from edges to reduce splinters and make smoothing sides easier.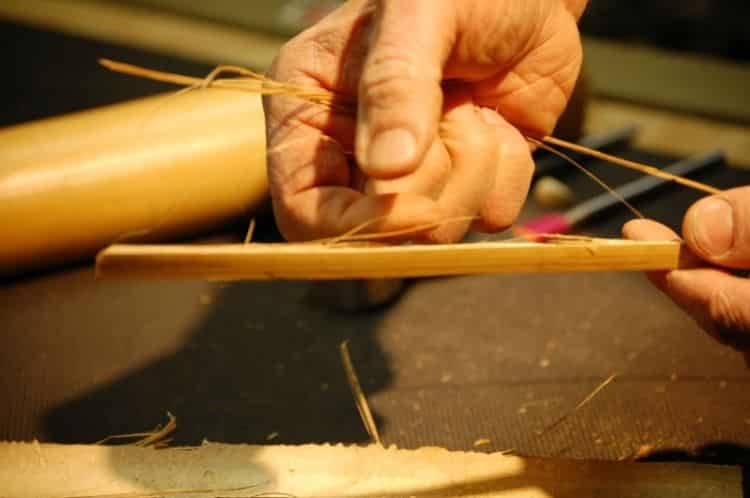 Use a grinder or sander to smooth edges to eliminate splinters, make it easy to handle.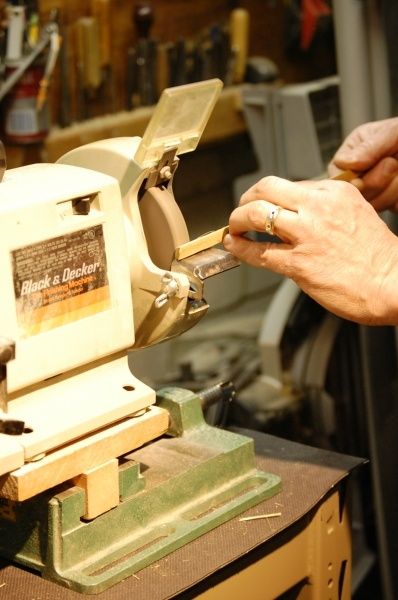 Smooth all edges except the outside of the chopstick.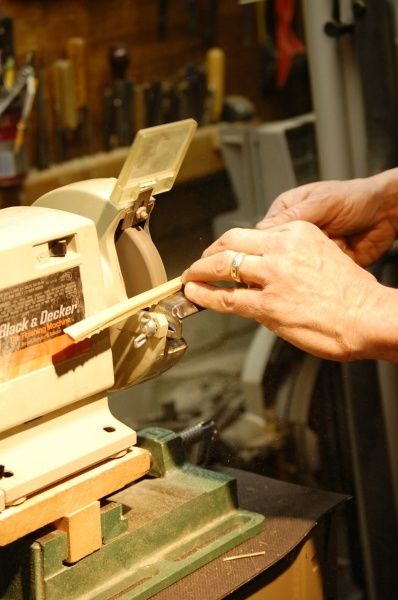 Use tool to round edges and create a smooth, tapered point that will work through soil to force soil into cavities.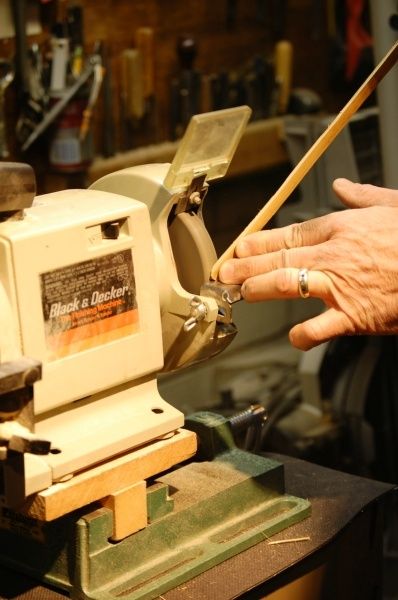 Side should work to a point as well as top.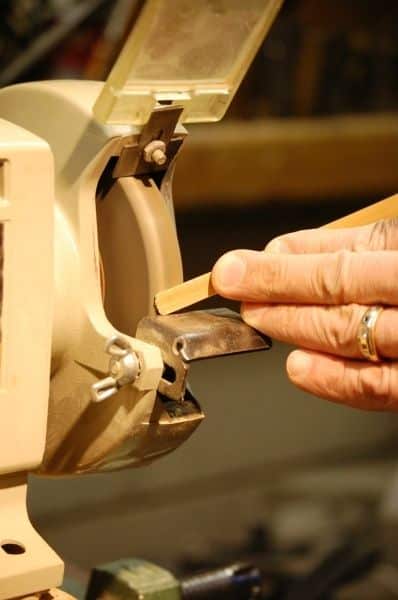 A taper will work with the soil and gravity to gently force soil into air pockets in pot.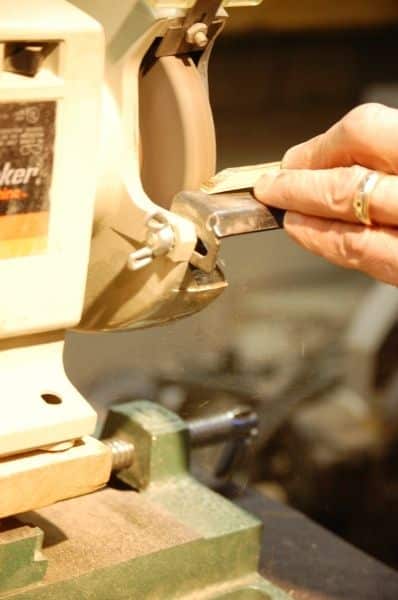 A clean, smooth taper is what you are looking for.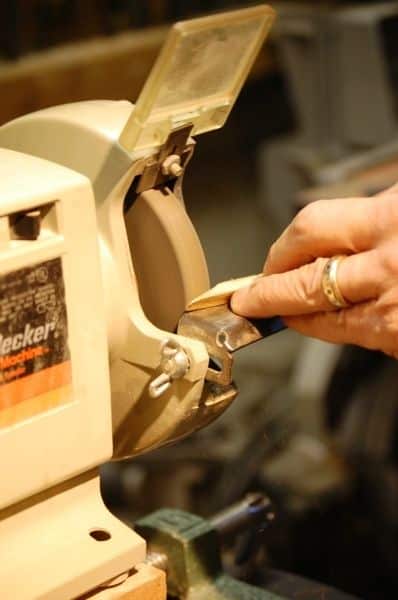 Finished chopstick. As new tip can be reground as it becomes worn.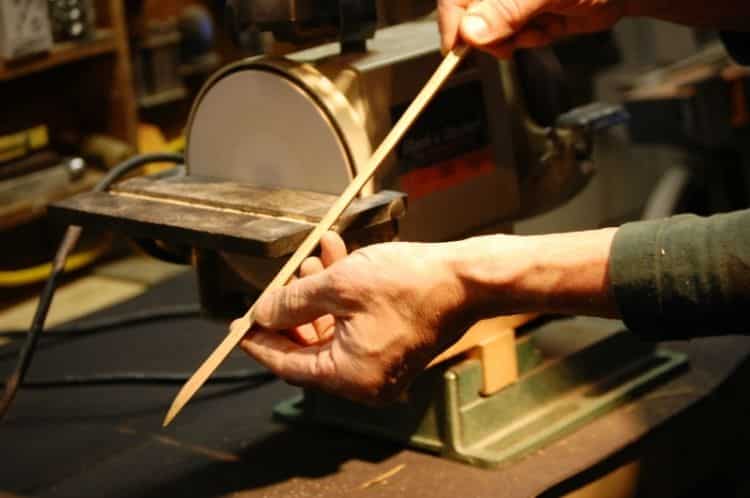 Rough split chopstick and one finished on tool.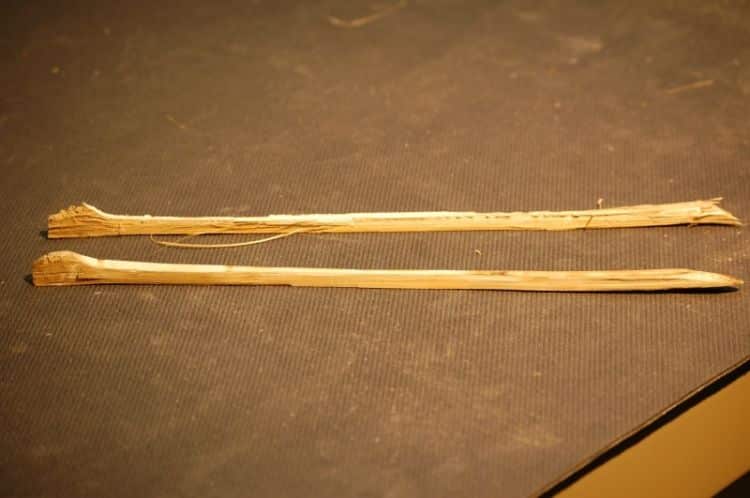 Diifferent sizes and lengths will allow for complete access to soil around tree and roots within pot.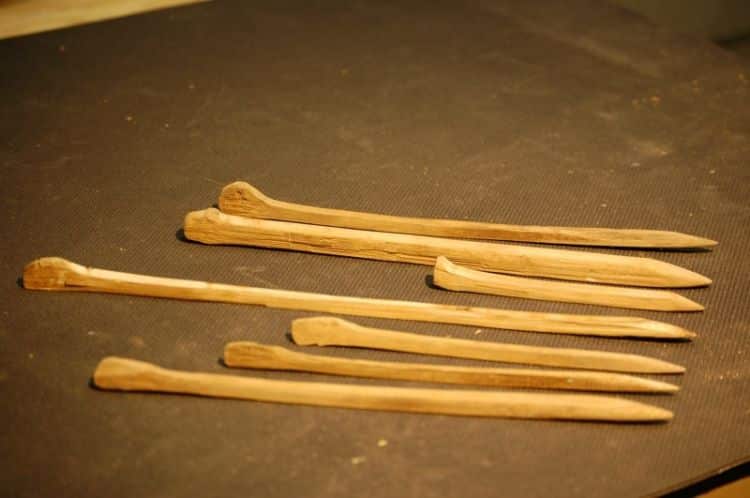 As you slightly raise chopstick, more soil will fall in front of taper and is forced into the empty spaces in the pot as you move chopstick downward.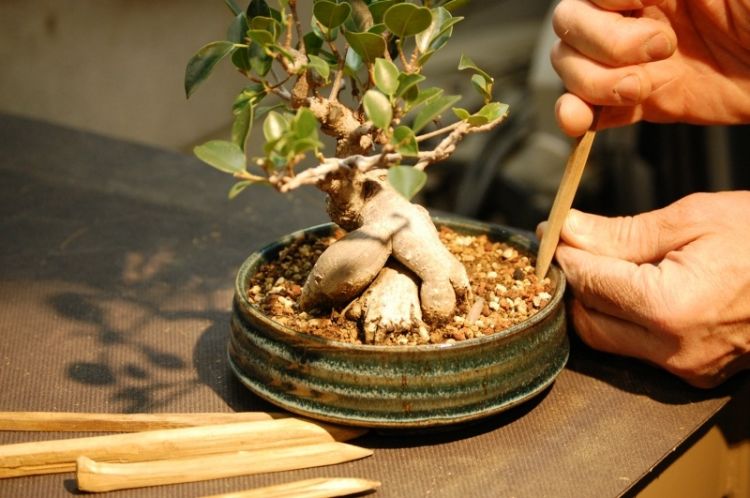 Move around the pot and check at different angles to be sure that all cavities are filled with soil.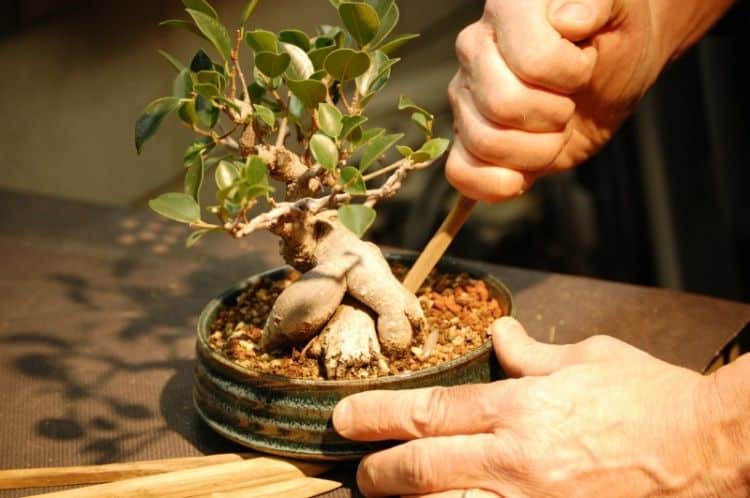 Use chopsticks from larger to smaller sizes to make sure you discover any empty spaces where soil hasn't filled the space near the roots.