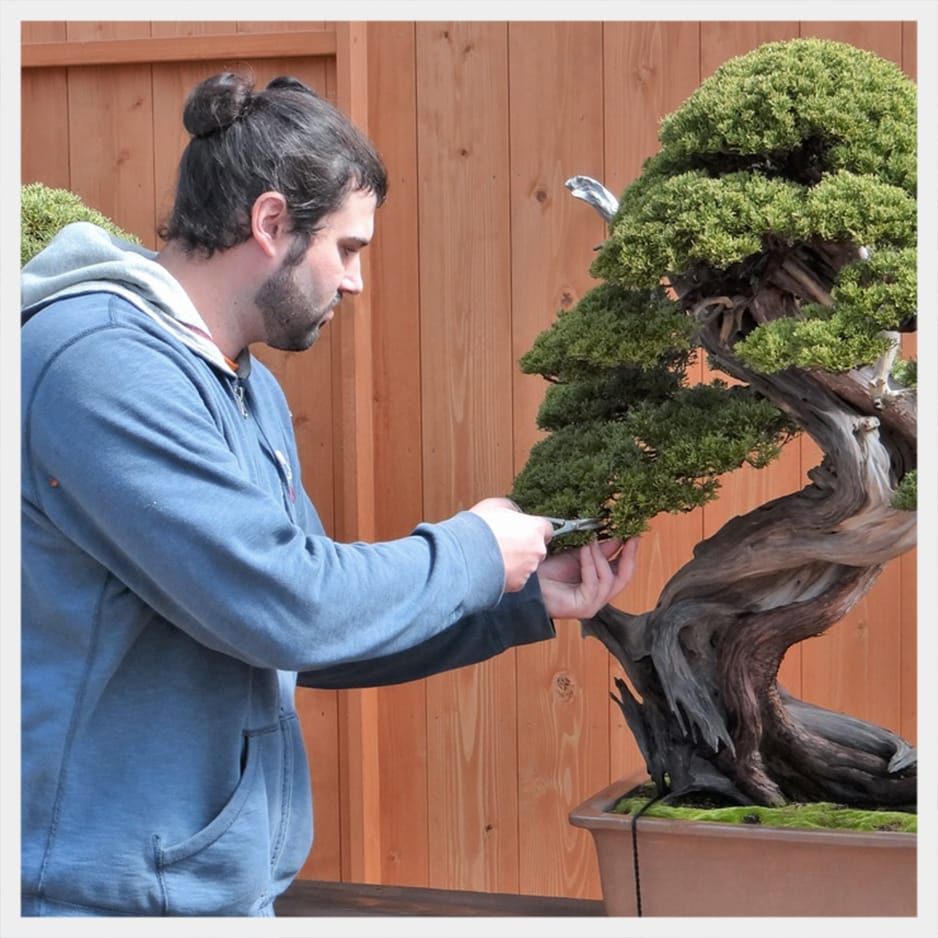 Get out your notebooks, sharpen your tools & check your wire supply. It's time for the MBS professional workshops with Tyler Sherrod. The workshops will be held on Sunday and Monday, September 1 & 2 at the Washington County Fairgrounds, Lake Elmo from 10 – 6.
Tyler apprenticed for 5 years after college with Mr. Sinji Suzuki in Obuse, Japan (the same teacher as Matt Reel) before returning home and opening Dogwood Studios (dogwoodstudiosnc.com) at his North Carolina home. He is a meticulous craftsman and an excellent designer.
Sunday's workshop Tyler will be conducting an all day workshop on Japanese Black Pine (JBP). He will begin with the discussion of care and maintenance of your trees purchased from Driftwood Bonsai (www.driftwoodbonsai.com) in Bandon, OR. and then get busy putting that knowledge to work. Of course you are welcome to bring any tree, but Tyler will be spending much of the time talking about the JBP's brought in for the workshop.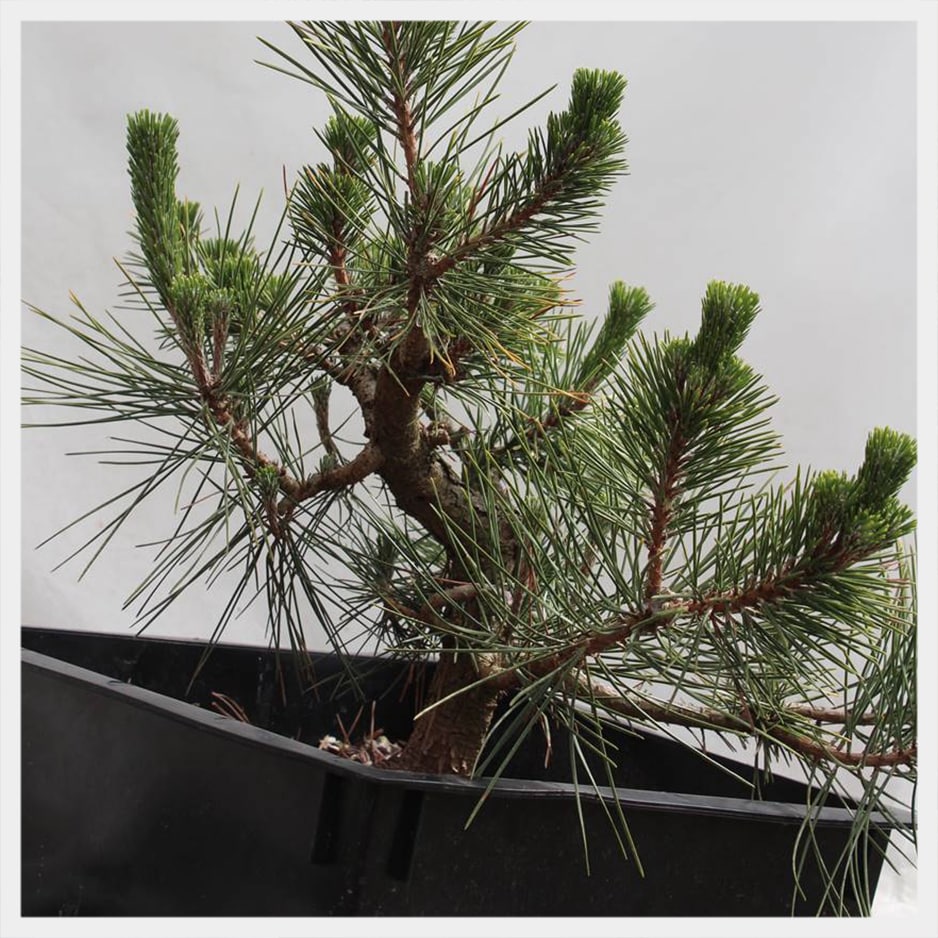 Monday's workshop will be a bring your own tree event where you will learn about your specific tree and then improve it with Tyler's expertise. These will be the ONLY workshops for you to get assistance from a professional this year, so don't miss this opportunity! These workshops are a great value, allowing you to work one on one with a highly trained professional learning about and developing your trees.
Worker and observer spots are available. Tree purchase of $170.00 is separate from workshop fee.

 As a silent observer, you have the ability to walk around the room with the teacher and listen to conversations and discussions he will have with working members but we ask that you keep your questions and conversation to a minimum so that you are respectful of members who have paid to have the instructor work with them. If you are not sure you are ready to fully participate as a working attendee, the observer position offers an excellent opportunity for you to learn and gain information as the professional works one on one with each member on their tree. A fantastic value!
---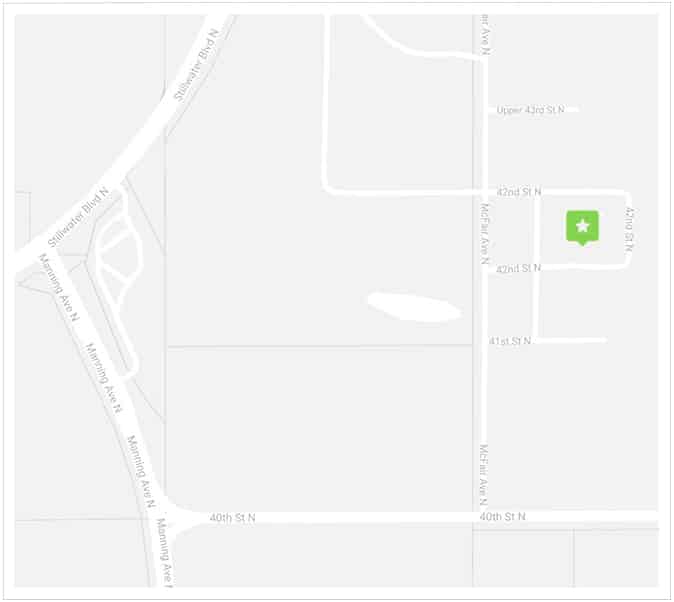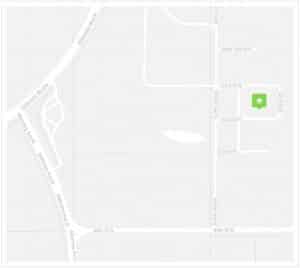 Where: Washington Co Fairgrounds – Hooley Hall Building 12300 N 40th St, Lake Elmo, MN 55082
Working Spot Cost: $110 for full day Sunday, $55/session on Monday ($110 for full day)
Observer Spot Cost: $30 for full day Sunday, $15/session on Monday ($30 for full day)
When: September 1 & September 2, 2019
Time:
Sunday: 10am-6pm (Full days option only)
Monday: 10am-1:30pm &/or 2:30 – 6pm (Please purchase a morning and afternoon spot to book the full day on Monday)
Supplies Needed if working (Not Provided): Pliers, wire cutter, concave cutter, shears, sharp knife, wound dressing, wire copper [gauge): 8, 10, 12, 14, 15, 18) and aluminum wire(mm: 3.5, 3.0, 2.5, 2.0, 1.5)
Tree: Japanese Black Pine from Driftwood Bonsai ($170.00), or bring your own tree. Focus will be on JBP on Sunday workshop, but you can bring your own tree.
---