By David Weiss, President
February is going out like a lion.  We're supposed to use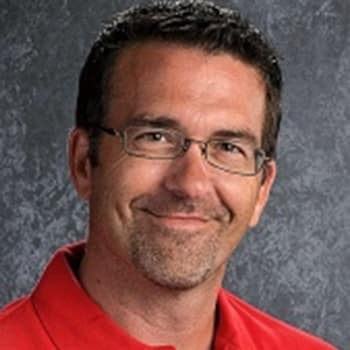 that metaphor for March though, right?  We are at, or almost at, three feet of snow in February.  I'm not one to complain much about the weather, but I am ready to start working on my bonsai.  It's bonsai fever to the max at my house.   The general meeting for March 2019 will/did include a social time discussion about pots.  Since I've not been able to do that much with my trees, I thought it would serve me well to do some research online so I could be ready for our meeting and what I hope will be some good discussions about bonsai pots.
It seems there are some general rules that we should all be following and then there are a lot of bonsai artists out there that tell you that in the end it's up to what works for you and your tree.  Peter Chan has written a few books on bonsai and just this month put out a Youtube video on his thoughts about bonsai pots.  Check it out here https://www.youtube.com/watch?v=Rfj3-FBcubI.  Mr. Chan has been working with bonsai and pots (his own creations) since the 1960's.  The video gives some great insights to some history of pots and the basics we should be thinking about when potting our trees.  Some of the general guidelines include:
Four key criteria for pots = size, shape, color and style
The thicker the trunk, the deeper the pot
Keep in mind the differences between feminine and masculine pots/trees.
The pot is the "frame" to your bonsai tree
Perhaps my favorite parts of Mr. Chan's presentation were these statements:
"…Rules can be broken and styles changed, just like the clothes we wear"
"…Bonsai is an art form . . . all living art should evolve"
It seems to me that there are at least two lines of thought about bonsai.  There are some serious traditions that still remain with basic bonsai creations.  There are also a lot of bonsai artists that are stretching the boundaries a bit and trying new things.  I believe that you just need to keep in mind that with some good basic bonsai skills (that MBS can and certainly will teach you) you can take your trees wherever you want to go.  Don't be afraid to try new things.  Don't be afraid to think outside the traditional bonsai pot box.
A couple of other videos that provided a few more good thoughts about bonsai pots were from Dallas Bonsai with this video https://www.youtube.com/watch?v=G9p7qD316Cg, and the people that bring you Ma'Ke' Bonsai  with this video http://guide.makebonsai.com/how-to-choose-bonsai-pots.  These two videos will also talk about what Mr. Chan talked about to some degree along with other thoughts on how the feet of the pot should be and more discussion on masculine and feminine pots and trees.
If you want a really nice, short article about what pot you might want to use with your bonsai, check out Bonsai Empire's web site.  https://www.bonsaiempire.com/basics/bonsai-care/advanced/choosing-pots This article I found particularly well done on the subject of pots.  They were the only sight that talked about the idea that conifers and pines trees should be in unglazed pots, which leaves the deciduous and tropical trees to be put in glazed pots.  I look forward to the general meeting on the 5th to see what our members think about pots.  If you are reading this after March 5, 2019, we'll just have to pick up this conversation at the next MBS meeting, class, or event.  Happy repotting everyone.  The season is very close.
This is my third year with MBS and I have learned a lot about bonsai.  I also know that I have a lot to learn.  That said, I will continue to dive into working on my trees the best I can and use what I've learned to try things with my trees.  I also have noticed that I try things that might not always be what others may feel is the "right" way to do bonsai. Ultimately it's up to you and your artistic eye.  And from the thoughts of Peter Chan, "…living art should evole."