By Leia Thor Barton
Whether you are new to bonsai or have been doing bonsai a long time, you're likely to agree that bonsai shows are fun to go to. I look forward to the Minnesota Bonsai Society's (MBS) State Fair Bonsai Show every year, but about two weeks beforehand, my husband, Tim, and I travel to Chicago to see the Midwest Bonsai Show's August Bonsai Show. It is a trek we have been making every year for the last four years and this year will be no different. We have the entire route memorized and stay at the same hotel every year near the venue of the show.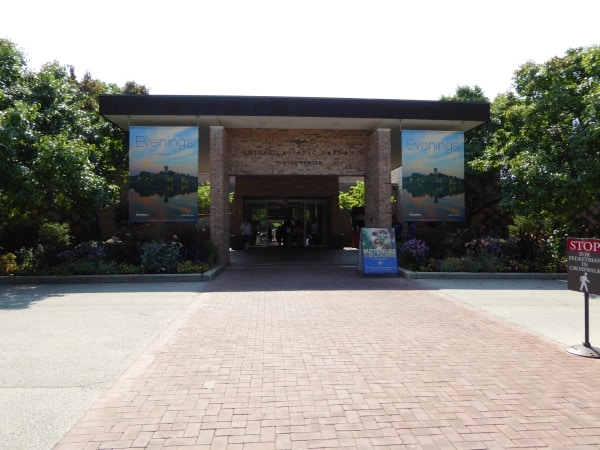 The venue is the beautiful Chicago Botanic Garden. If you're a member of the Minnesota Landscape Arboretum (or the Orchid Society (or other societies– just check your membership information)), you can get in free to the Chicago Botanic Garden with your membership card. It's a huge beautiful garden in a suburb just north of downtown Chicago by 30 minutes. While the bonsai show is held here every year, even if you're in Chicago for a short time, make a visit to the garden to see their year-round bonsai on display. Their collection is well-tended to and quite possibly the most impressive curated collection near the vicinity of the Twin Cities.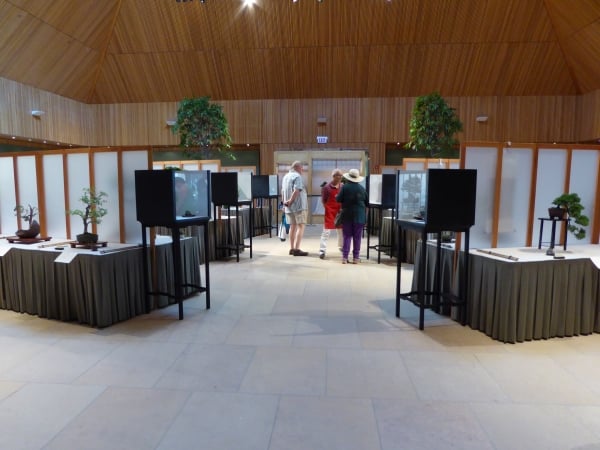 The Midwest Bonsai Show is well attended by many vendors and bonsai professionals as well as hobbyists entering their bonsai to be judged by the visiting bonsai professional. This year, David Easterbrook was slated to be the visiting bonsai guest judge but unfortunately had to back out last minute. Instead, former curator of the bonsai collection at the Chicago Botanic Garden, Ivan Watters, agreed to be the judge. We have seen critiques and demos by well known bonsai professionals such as Ryan Neil, Peter Warren, Bjorn Bjorholm and Rodney Clemmons.
As we have every year for the last three years, we took part in the show critique which you have to pay and sign up for in advance. If you can attend it, this is quite possibly the most useful event in any bonsai show. We have seen some of the most prominent bonsai show judges give critiques and it is always the most insightful and useful information you can get. This year was no different.
The bonsai on display range from novice to professional level with tokonomas to showcase the best in show of the professional and hobbyist divisions.
The vendor area can be hit or miss for long time bonsai hobbyists but you can see and buy bonsai and bonsai-related merchandise from well-known people in the bonsai world. Bill Valavanis of International Bonsai, yamadori collector Andy Smith, Jim Doyle of Nature's Way and many other bonsai nurseries are in attendance. Our very own Sara Rayner sells pots here every year and her selling area is always well attended.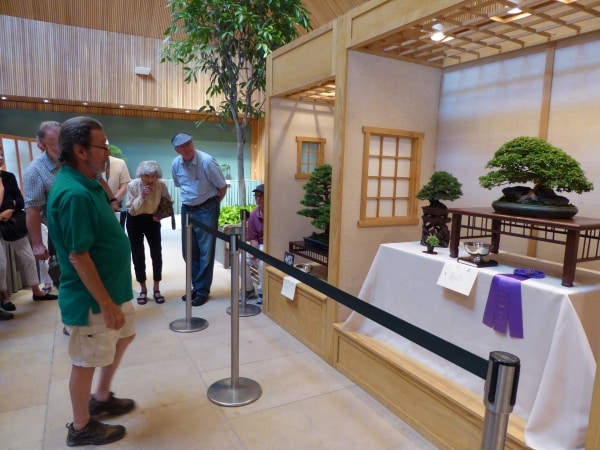 Many workshops are given over the weekend as well with the visiting judge as well as many other of the prominent people in bonsai. Many of these are material supplied and this year, many of the workshops show the material in advance on their new website. We have taken workshops at the show but having done so, we fully understand what a good deal we get taking master workshops given by our own MBS.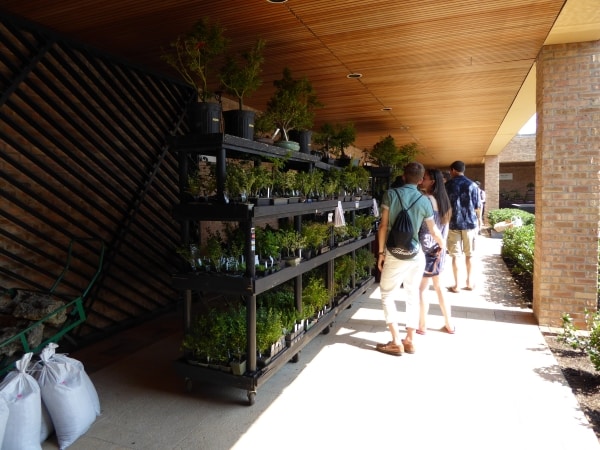 ABS also holds a booth here every year and you can renew your membership or buy books that you would normally have to get shipped. Lastly, while Tim and I do not attend their banquet, you can also join their banquet held at a local restaurant and mingle with other bonsai hobbyists as well as try to win raffles.
We always have a fun time and we continue to travel to Chicago once a year to see another bonsai show other than our very own here at MBS.