By Tim Barton
Note: What follows is my own impressions of the Artisan's Cup and in no way represents the opinions of anyone else, so take this all at face value.
The Artisan's Cup itself was the culmination of a long period of change within the American bonsai scene. It is certainly not the first national show, as there have been many excellent exhibitions held in Rochester, NY on a yearly basis. So what felt so different this time?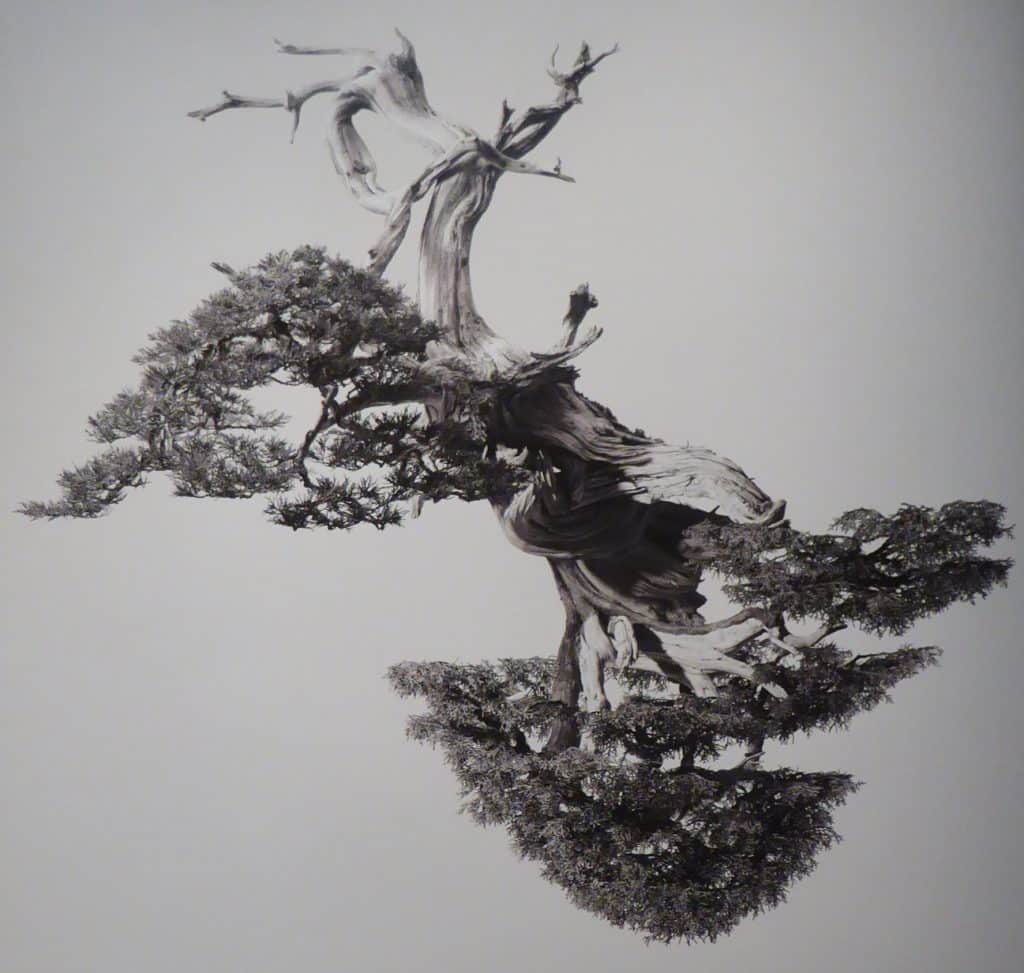 For one, I think there was a different purpose. Bonsai in the United States has long been primarily the domain of hobbyists. Very few people have been able to make Bonsai their primary source of income, leading to a lack of specialization within the art. Contrast this to Japan, for example, where you will find many specialties such as bonsai-specific potters, nurserymen, stand-makers, professionals who primarily board client trees, as well as the teaching professionals that we are familiar with. One of the stated goals of this show is to cultivate the professional organization of specialists in the United States. By bringing together high-quality bonsai as well as the supporting arts in one place, a lot of connections and future patronages were established. It didn't hurt that there were large prizes awarded to the best trees as well; with first place taking home a cool ten grand.
This attention to detail and quality ran throughout every aspect of the weekend. Even before you walked through the front doors, a drum corps was enlisted to deliver a very powerful welcome. The energy and anticipation was palpable. There was a long line just to get into the exhibition hall, with Ryan and Chelsea Neil greeting everyone who entered. There was a long hallway through which to enter, which was lined with large poster boards highlighting different aspects of the art of bonsai. This built anticipation going into the main exhibition, which didn't disappoint.
The room was dark, with the trees lit from above and below, seeming to glow on their own accord. A very unique way of viewing bonsai, and personally much appreciated. I was able to see great detail on the trees and get up close and personal. If anything, I had a hard time stepping back far enough to appreciate the entire composition, due to the large crowds that were ever-present. There was a nice mix of the classical and avant-garde in terms of display. While there were "only" seventy trees, which may seem small by some national show standards, these trees were all very impressive, and I did not feel like it was lacking.
The trees themselves had an overall nice mix, though it did lean heavily towards conifers, which was expected. I did spy at least one tropical tree, and there was a nice mix of deciduous trees. I was mildly surprised to not see any azaleas. I realize that this is not the usual time of year to see them; still, I have personally viewed some well-ramified azaleas that could hold their own visually at any time of year. There were also some American species I had never heard of; a great coming-out party for American bonsai!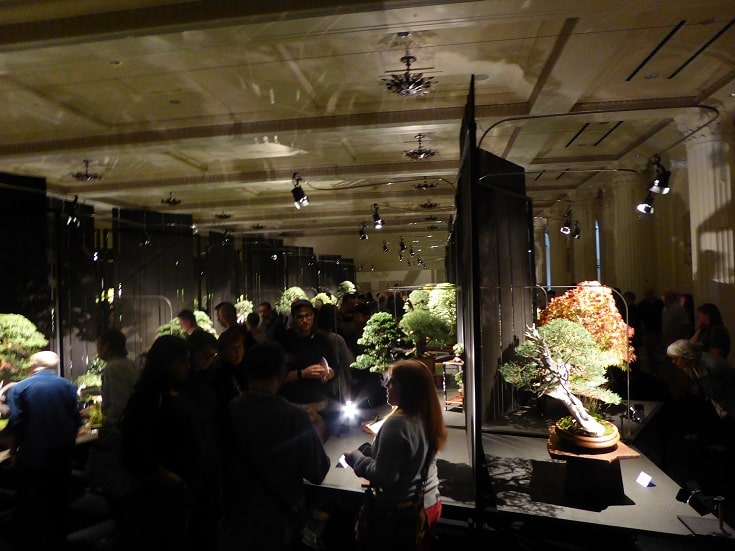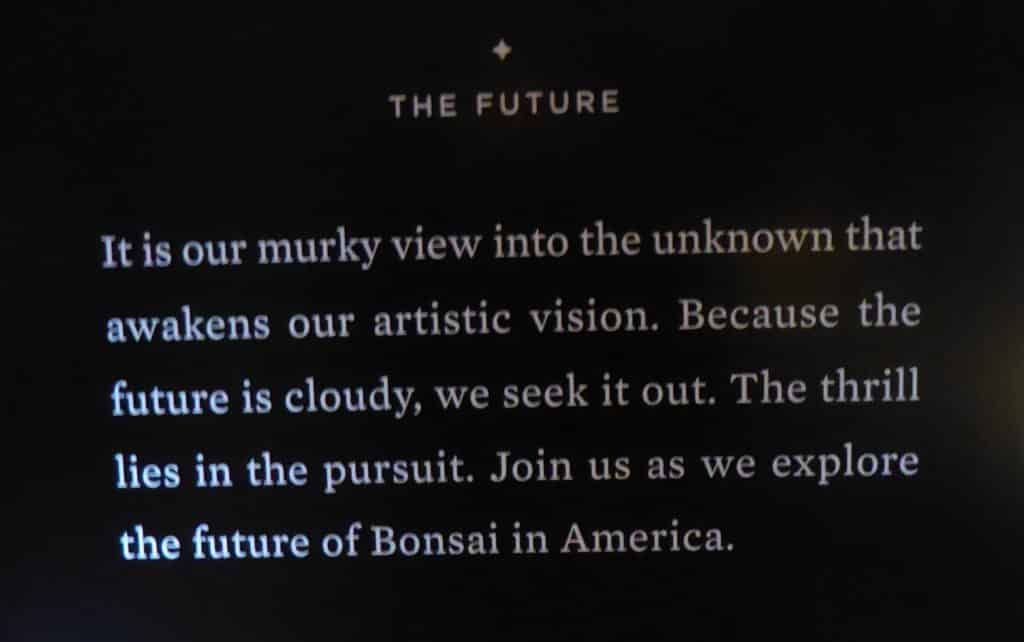 In future newsletters, I will be covering other aspects of the trip, such as the panel discussions, other vendors and bonsai nurseries that were visited, etc. It was a very worthwhile experience, my first at a major national show. The United States appears ready to progress in the future, and we're all part of the movement.
And many strokes, though with a little axe, hew down and fell the hardest-timbered oak.
– Shakespeare, King Henry VI, Part:III, ii, 1